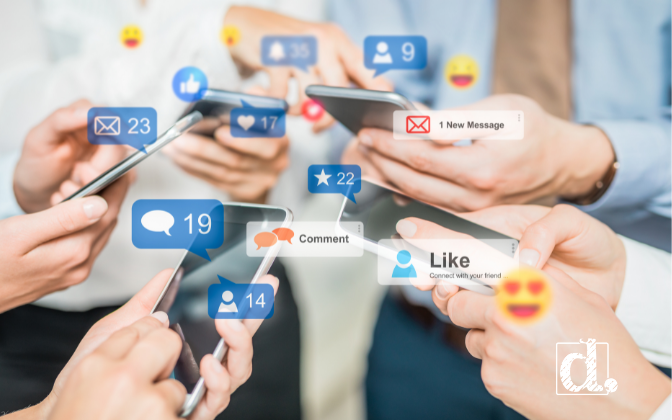 Your company is talking on social media, but is anybody listening? Or even worse, are the only ones talking back the ones that are using social media to complain about home prices, customer service or other issues? That's not what you want!
Tune into this Metro Atlanta CEO video featuring Denim Marketing Vice President of Client Services Courtney Stewart to find out how your company can grow engagement on social media.
So, how do you get your target audience to engage with the content being created? The trick is selecting content that resonates with your audience. Let's go through a quick list of our favorite types of content to promote home building, developers and other types of companies.
First, photos. People love to look at beautiful photography! All social algorithms prioritize getting creative with your content – whether it's incorporating still photos, graphics or videos. Make sure you have a robust library of photography to choose from when you post.
Next is, of course, video. Video is the number one type of content to share right now, from long-format YouTube videos to Instagram Reels. Using short-form video like Reels, Stories or TikToks is the number one way to increase engagement and is imperative for social growth. The good thing is we've moved away from the expectation that all videos must be perfect and professional – having real content that shares valuable information, educates, informs or entertains is crucial. How can your company capitalize on video trends?
A few posts to review on Video include: Ideas for Brand Videos that Engage and A Crash Course to Shooting Your First Facebook Live.
The next item on my list is people. Yes, people! Anytime you can incorporate real people into your content, the better. People love to see themselves, their friends or the people they will interact with at a business on social media. Let your potential customers or clients get to know your team by sharing employee posts on social media or get photos to go with client testimonials. Look at our tips for Making Movie Stars Out of Your Camera Shy Team and Harnessing the Employee Factor: How Your Team Can Fuel Your Social Media Success for ideas on how to get your internal team engaged with your social media.
And that brings us to the next item – testimonials. Almost every business gets them, so make them work double-time for you! Share them as your social media content! Anytime a salesperson receives positive feedback, turn it into a social post. Comb through your Google reviews and share some of the best ones as stylized graphics. We should all share the positive things people say about our business on social media! We recently shared a blog on 5 Mistakes Companies Make with Their Online Reputation, so take time for a quick read.
And finally, ask questions! Get your social audience to interact by going directly to them for information. Share questions as polls in Stories and get people to vote.  We included some good tips in this blog on how to get your audience to talk back: #ReplyPost: Social Media Engagement Tips
At Denim Marketing, we know that Jeans aren't one-size-fits-all, and neither is engaging social media content. If you need help creating a consistent, strategic and engaging social media plan, Denim Marketing can help. Contact us at 770-363-3388 or via our contact form.