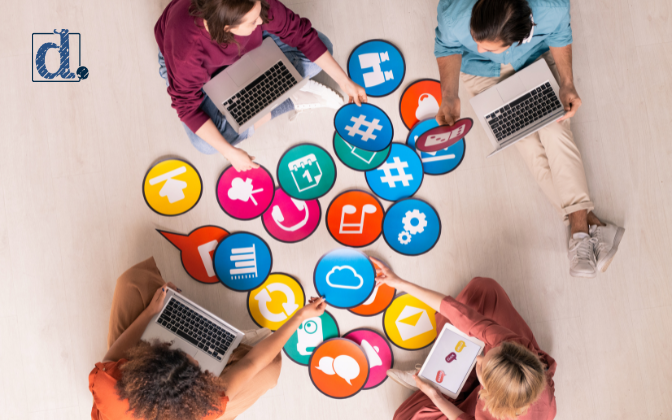 Standing out in today's saturated market can be a challenge! Common advertising is often predictable and traditional branding is easily forgotten. So, how do you capture the attention of your target audience and create memorable branding experiences? By bringing fun into your marketing strategies!
Think about ads you remember like Flo from Progressive or Jake from State Farm. If marketing agencies can make insurance stand out and attention-grabbing, surely you can make your company fun too! Take a deep dive into fun by exploring our Denim Marketing brand. We have threaded denim messaging through everything we do including email marketing, social media, public relations, the company website and more. We even have a fun emoji that we use👖to capture attention. Read more about how to use emojis in our blog Content Featuring Emoji's.
Tune into this Metro Atlanta CEO video featuring Denim Marketing President and Founder Carol Morgan to find out why you should incorporate fun into marketing.
Fun marketing breaks through the clutter and provides a memorable experience for the target audience that is unexpected, engaging and, most importantly, memorable! Once your audience is having fun, your brand becomes a part of their story – amplifying your reach through boosted engagement and shares.
Not only does amusing content grab attention, but it also resonates with audiences in ways that traditional branding doesn't. Fun advertising boosts brand recall and strengthens customer connections.
So, it's time to break free from the monotony and embrace creativity! Make fun and excitement a part of your marketing DNA.
For inspiration read The Cat in the Hat by Dr. Suess and learn why "It's fun to have fun, but you have to know how!"
Make your brand unforgettable. Make it fun. Dare to be different.
At Denim Marketing, we know that Jeans aren't one-size-fits-all, and neither is quality content. If you need help adding fun to your marketing, Denim Marketing can help. Contact us at 770-383-3360 or via our online contact form.