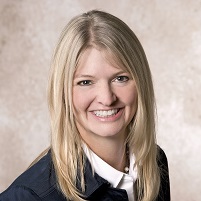 Carol Morgan
Founder & President
Favorite Denim Item:
Jeans of course!
Carol Morgan, founder and president of Denim Marketing, has built a career on listening to clients and personalizing plans to fit each client's needs. Known for being reliable, creative and authentic, she creates big picture marketing strategy that utilizes public relations, advertising, social media, content, reputation management and creative to send traffic to the client's website and garner measurable results.  . . .
Carol has been attuned to trends in marketing and social media throughout her career, and she is a sought-after speaker. Carol is the author of four books on social media including her latest, "Social Media Marketing for Your Business." She is the creator of the nationally-ranked and award-winning www.AtlantaRealEstateForum.com, Atlanta's most popular real estate blog. Launched in 2006, let's just say Carol saw the benefits of blogging before most people knew what blogging was. She is the founder and host of Atlanta Real Estate Forum Radio, a podcast that airs twice a week.
She has previously chaired NAHB's Professional Women in Building council and Membership committee, and served as one of NAHB Chairman Greg Ugalde's 2019 advisors. Morgan currently serves as the Vice Chair of the NAHB Associates committee, a committee she will chair in 2022. She also serves on the newly formed Hammack Business School Board at Oglethorpe University. A graduate of Oglethorpe University, she is the recipient of the 2008 Spirit of Oglethorpe Award, PRSA Georgia Chapter's prestigious George Goodwin Award, the 2009 Greater Atlanta Home Builders Association's Associate of the Year and 2012 Council Chair of the Year. Carol holds the MIRM (Masters in Residential Marketing), CAPS (Certified Aging in Place Specialist) and CSP (Certified Sales Professional) designations from NAHB.
When she isn't in the office, she can be found in the barn with the horses. Carol rides and competes in dressage with her Trakehner mare Johanna. She volunteers with Canine Pet Rescue. Carol also enjoys cooking and gardening.
Courtney Stewart
Senior Account Manager
Favorite Denim Item:
Cropped skinny jeans
Senior Account Manager Courtney Stewart manages a variety of clients, including some of the agency's largest home builder and developer accounts. Courtney's expertise includes budgeting, creating and managing advertising plans, and writing quality content to increase client exposure while also improving search engine rankings for client websites. In addition, Courtney is experienced at delivering client-focused solutions tailored to customer needs, and works to influence ROI for clients in all that she does.  . . .
Courtney demonstrates her "can do" attitude and comfortable personality daily. Her ability to communicate, present and influence credibly and effectively at all levels of the agency is irreplaceable.
A native of Dallas, Georgia, Courtney holds a bachelor's degree in public relations from the University of Georgia, as well as a minor in speech communications.
Courtney is currently serving as the Secretary/Treasurer of the Professional Women in Building – Atlanta Chapter. She is the immediate past chair of the Young Professionals Group.
In her spare time, she enjoys cheering on the Dawgs between the hedges on Saturday's in the fall, spending summer weekends on Lake Hartwell or Allatoona and visiting her friends that have scattered throughout metro Atlanta since graduating. Currently, Courtney resides in North Cobb with her husband.
Mandy Holm
Account Manager
Favorite Denim Item:
A cropped denim jacket
Account Manager Mandy Holm oversees an assortment of client accounts including several large builders and an interior design company. Her expertise is providing quality content for effective public relations and social media programs. From blogging to news releases to social media campaigns, Mandy enjoys using creative content to reach target audiences and enhance brand awareness.  . . .
She has honed her people-skills and leverages her upbeat nature to earn publicity for her clients. She is a master of bringing people together. Mandy understands the big picture and often helps create strategies for client promotions.
Mandy, a Georgia native, grew up in area 4-H programs. She participated for seven years in the performing arts group Clovers & Company where she sang with popular country musical acts. Mandy also served as a Georgia 4-H Summer Camp Counselor at Rock Eagle 4-H Center in 2010 and Jekyll Island 4-H Center in 2011.
In her free time, Mandy enjoys running and participating in local races. July 4, 2019 was her eighth time running in the Peachtree Road Race! She also enjoys spending time with her family, friends and cocker spaniel, Brody.
Mandy earned her Bachelor of Science in Communication with a concentration in Public Relations and Leadership Certification from Kennesaw State University. We liked her so much as an intern, we had to hire her full time!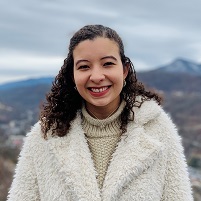 Gabriela Lumpkin
Social Media Coordinator
Favorite Denim Item:
Mom Jeans
Social Media Coordinator Gabriela Lumpkin plans and produces social media content for various client accounts. Along with her social media responsibilities, she works with the agency's account managers to stay on top of writing blog content for different clients. She also manages Denim's social media accounts to ensure the agency's content stays updated, relevant and on point for brand.  . . .
Gabriela has expertise in social media account management and loves delivering social media plans tailored for the specific needs of different clients. She enjoys producing original content and thinking creatively to meet client expectations.
Gabriela is a recent graduate from the University of Alabama where she received a bachelor's degree in Public Relations and minored in Communication Studies.
Outside of work, Gabriela enjoys reading, binging her latest favorite Netflix show or taking a walk in the park with her dog Kylo. New to the Cartersville area, Gabriela is enjoying getting to know the town and trying out all the best restaurants around!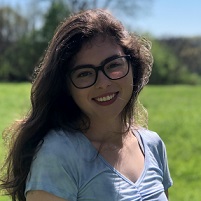 Jamison Guice
Social Media Coordinator
Favorite Denim Item:
Levi's 501 Jeans
Social Media Coordinator Jamison Guice manages blog postings for the award-winning Atlanta Real Estate Forum, as well as social media and advertising for the site. With a background in feature writing, Jamison enjoys highlighting key interests pertaining to the target audience to increase engagement. …
Her background in newspaper and magazine writing sharpened her eye for finding typos and minor grammatical errors others may miss. With a passion for graphic design and color coordination, Jamison enjoys creating detailed schedules and layout plans for upcoming media postings.
She is a recent graduate of Berry College, where she earned a bachelor's degree in English and minored in Digital Storytelling. During her college years, she worked at the campus ropes course where she discovered her passion for social media.
Hailing from Cedartown, Jamison loves long car rides and finding a cozy corner to read a book.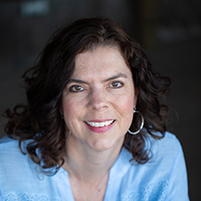 Dina Gundersen
Creative Director
Favorite Denim Item:
Draper James denim dress
Creative Director Dina Gundersen brings clients visions to life through branding, graphics, promotions and more. Her expertise keeps branding crisp and on point while delighting target audiences and helping both B2B and B2C companies capture more leads and make more sales.  . . .
Dina has worked as a graphic designer since graduating with a BFA from Rochester Institute of Technology in upstate NY. She worked as an art director and web designer and then Creative Director for an agency in Atlanta for over 10 years. She then chose to explore the client side of life as Marketing Director for a custom home builder. She founded her company Creative Thunder Design in 2008.
Dina has been actively involved with HomeAid Atlanta for over 15 years and also sits on the Board of Directors for a local brewery. In her spare time, she enjoys spending time with her husband, watching every Atlanta United match and attending her daughter's high school soccer games. (Being a goalie mom is not for the weak!) She is also proud to be a native Atlantan.
With decades of experience creating visual stories that motivate buyers to take action, Dina serves as Denim's Creative Director.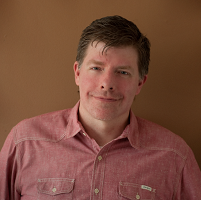 Todd Schnick
Digital Content Producer
Favorite Denim Item:
Faded jean jacket
Digital Content Producer Todd Schnick is a Chicago-based podcaster, writer and philanthropist. His expertise brings the Atlanta Real Estate Forum Radio podcast and the Marketing Thread to listeners and viewers of podcasts and videos.  . . .
Todd is also the founder of The Intrepid Group, LLC, a media shop that produces both audio series and podcasts, and broadcasts live from trade shows.
Todd has written several books and is currently working on his first novel. He is a retired national political operative, former lobbyist, and retired marketing strategist. Todd studied in England at Oxford, and graduated from Florida State University with two degrees.
He is a voracious reader of historical nonfiction, watches documentaries, and dabbles in distance running, yoga, and weight training. He lives in the Chicago Loop with his wife Stephanie and dogs Shiloh and Surrey.