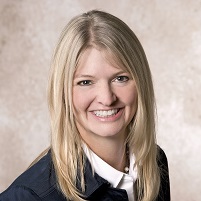 Carol Morgan
Favorite Denim Item:
Jeans of course!
Carol Morgan, founder and president of Denim Marketing, has built a career on listening to clients and personalizing plans to fit each client's needs. Known for being reliable, creative and authentic, she creates big picture marketing strategy that utilizes public relations, advertising, social media, content, reputation management and creative to send traffic to the client's website and garner measurable results.  . . .
Carol has been attuned to trends in marketing and social media throughout her career, and she is a sought-after speaker. Carol is the author of four books on social media including her latest, "Social Media Marketing for Your Business." She is the creator of the nationally-ranked and award-winning www.AtlantaRealEstateForum.com, Atlanta's most popular real estate blog. Launched in 2006, let's just say Carol saw the benefits of blogging before most people knew what blogging was. She is the founder and host of Atlanta Real Estate Forum Radio, a podcast that airs twice a week.
She has previously chaired NAHB's Professional Women in Building council and Membership committee, and served as one of NAHB Chairman Greg Ugalde's 2019 advisors. Morgan currently serves as the Second Vice Chair of the NAHB Associates committee, a committee she will chair in 2022. She also serves on the newly formed Hammack Business School Board at Oglethorpe University. A graduate of Oglethorpe University, she is the recipient of the 2008 Spirit of Oglethorpe Award, PRSA Georgia Chapter's prestigious George Goodwin Award, the 2009 Greater Atlanta Home Builders Association's Associate of the Year and 2012 Council Chair of the Year. Carol holds the MIRM (Masters in Residential Marketing), CAPS (Certified Aging in Place Specialist) and CSP (Certified Sales Professional) designations from NAHB.
When she isn't in the office, she can be found in the barn with the horses. Carol rides and competes in dressage with her Trakehner mare Johanna. She volunteers with Canine Pet Rescue. Carol also enjoys cooking and gardening.
Courtney Stewart
Favorite Denim Item:
Cropped skinny jeans.
Senior Account Manager Courtney Stewart manages a variety of clients, including some of the agency's largest home builder and developer accounts. Courtney's expertise includes budgeting, creating and managing advertising plans, and writing quality content to increase client exposure while also improving search engine rankings for client websites. In addition, Courtney is experienced at delivering client-focused solutions tailored to customer needs, and works to influence ROI for clients in all that she does.  . . .
Courtney demonstrates her "can do" attitude and comfortable personality daily. Her ability to communicate, present and influence credibly and effectively at all levels of the agency is irreplaceable.
A native of Dallas, Georgia, Courtney holds a bachelor's degree in public relations from the University of Georgia, as well as a minor in speech communications.
Courtney is currently serving in her second term as a board member of the Professional Women in Building – Atlanta Chapter. She is the immediate past chair of the Young Professionals Group.
In her spare time, she enjoys cheering on the Dawgs between the hedges on Saturday's in the fall, spending summer weekends on Lake Hartwell or Allatoona and visiting her friends that have scattered throughout metro Atlanta since graduating. Currently, Courtney resides in North Cobb with her husband.
Mandy Holm
Favorite Denim Item:
A cropped denim jacket.
Account Manager Mandy Holm oversees an assortment of client accounts including several large builders and an interior design company. Her expertise is providing quality content for effective public relations and social media programs. From blogging to news releases to social media campaigns, Mandy enjoys using creative content to reach target audiences and enhance brand awareness.  . . .
She has honed her people-skills and leverages her upbeat nature to earn publicity for her clients. She is a master of bringing people together. Mandy understands the big picture and often helps create strategies for client promotions.
Mandy, a Georgia native, grew up in area 4-H programs. She participated for seven years in the performing arts group Clovers & Company where she sang with popular country musical acts. Mandy also served as a Georgia 4-H Summer Camp Counselor at Rock Eagle 4-H Center in 2010 and Jekyll Island 4-H Center in 2011.
In her free time, Mandy enjoys running and participating in local races. July 4, 2019 was her eighth time running in the Peachtree Road Race! She also enjoys spending time with her family, friends and cocker spaniel, Brody.
Mandy earned her Bachelor of Science in Communication with a concentration in Public Relations and Leadership Certification from Kennesaw State University. We liked her so much as an intern, we had to hire her full time!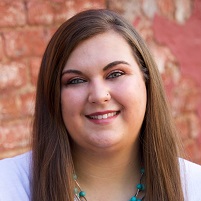 Lexie Delmonico
Favorite Denim Item:
Ripped skinny jeans.
Account Coordinator Lexie Delmonico helps provide content for a variety of different client accounts. She currently works with the account managers to meet the blogging and social media needs for their clients. She also manages the agency's popular Atlanta Real Estate Forum blog and ensures that it stays up-to-date with the latest news from Atlanta-area builders and others in the industry.  . . .
Lexie's expertise is working in public relations including news releases, event management, and client relations. With her vast experience in retail and her incredible customer service skills, we expect Lexie will be a great asset to all of our clients that she works with!
Her favorite thing about public relations is the creative aspect of the job and the constantly changing demands that keep everything interesting.
Lexie is a recent graduate of the University of Georgia, where she received a Public Relations degree from the Grady College of Journalism and Mass Communication.
A Cartersville native, Lexie considers herself to be a coffee-loving Starbucks snob. In her free time, she enjoys reading, playing with her pups Riley and Mo, or returning to Athens to visit friends and tailgate in the fall!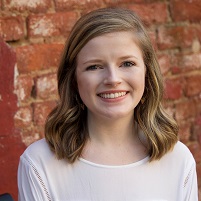 Brooke Huber
Favorite Denim Item:
Dark skinny jeans.
Junior Account Coordinator Brooke Huber works closely with Denim's Account Managers to create quality social media and blog content for a number of our clients. A prior Denim Marketing intern, Brooke has gained invaluable experience working in an agency setting. In addition, Brooke recently completed an internship with Taste of Atlanta.  . . .
The newest member of the Denim Marketing team, Brooke is a recent graduate from the University of West Georgia, where she earned a degree in Mass Communications with a concentration in Public Relations, a minor in Marketing and a certificate in Advertising.
In her free time, Brooke enjoys hiking, trying out new recipes and spending time with friends and family. She recently moved back to her hometown of Marietta where she lives with her two cats, Frankie and Nella.