This article first appeared in Building Women's Spring 2018 issue.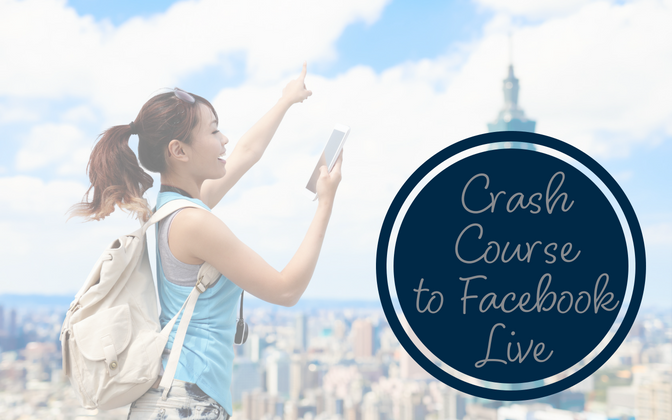 Live video streaming is an increasingly popular way to share to content. In fact, research from Livestream discovered 81 percent of internet users said they watched more live streaming content in 2016 than a year prior, and Social Media Today reported that Facebook Live videos generate six times more interactions than other video content! Facebook Live has made it incredibly easy to share in-the-moment video with your audience from anywhere, providing real-time information and a unique story or message.
As a marketing firm, we often recommend the use of Facebook Live to our clients. The reason we recommend it is a double whammy – one, going Live on Facebook instantly notifies all of a Page's followers that the Page is Live (this is the only way Facebook ever contacts them all at once), and two – Facebook Live provides a super easy way to get video on a Page, and followers LOVE video.  Of course, the number one form of pushback we get is from people who are intimidated by actually going 'live.' But with proper planning and preparation, shooting Facebook Live videos doesn't have to be scary at all.
It's important to plan out Facebook Live content, just like with any other content. This helps ease the pressure for the "on-air talent" and ensures that the content is valuable to viewers. Planning ahead, knowing the content is going to be shared, and prepping for what to say and do during the video, are all important components to a successful video that will also help the talent feel relaxed in front of the camera. Also ask these questions, "Is this something that people will want to watch? Does it provide value or information?" Finding the right balance of content is key. You probably don't want to use Facebook Live to give the very first glimpse of a finished product – save that for professional photography – but it's great for behind-the-scenes tours, quick interviews or Q&A sessions.
Another benefit of Facebook Live is that it's a cost-effective way to incorporate video into your marketing strategy. Don't stop producing professional quality videos showcasing your products or communities. But, Facebook Live is a great option for quick videos like sneak peeks, walk-throughs or event highlights. Viewers don't expect live content to be professionally shot, so they can be done at little or no cost while still providing relevant information, driving traffic and engagement, and showcasing your product in the best light.
Once the team is prepped with content and is ready to go live, there are a few last-minute things to think about before hitting the record button:
Make sure to downloaded Facebook's Pages Manager app to go live on a business page, and make sure you have access to post a video on that page.
Ensure that your phone is well charged, and has a strong Wi-Fi connection or good cell service before attempting a live video. If connection is lost mid-video, your video may end.
Plan the status that will run with your video before you start. What will entice people to watch it if they don't catch it live when they see it in their news feed or posted on your page? Enter that status when you're setting up the live video in the description field.
When anyone is speaking in the video, make sure that they speak loudly and clearly, and remain fairly close to the phone, or else viewers may not be able to hear them well. In fact, if the speaker is on camera, it may feel like the person videoing them is uncomfortably close, but it's ok! This is especially important if you're shooting where there is any type of background noise, such as wind if you're shooting outside.
Be sure to hold your phone vertical and steady for the entire video. If you rotate a phone horizontally, which may seem to work best with certain shots, your video will show up sideways to everyone watching!
If you're shooting live at an event, and plan to get people's comments in the moment, make sure they're comfortable speaking at the drop of a hat, or be sure to prepare them ahead of time. You never know how people will respond if you surprise them on video and you're already live, and it may not produce the desired result.
Consider interacting directly with your audience – one of the huge benefits of live video – by responding directly to people leaving comments on your video. This is a great way to increase engagement and create conversation, a key component in Facebook's new algorithm.
Now it's time to put these tips into practice and go live! A great tool for generating unique content, reaching a broad audience and creating engagement and conversation, Facebook Live should be an important part of your marketing strategy.
Does your business need help implementing the latest marketing trends, like live video content? Let us help! Contact Denim Marketing today for more information.