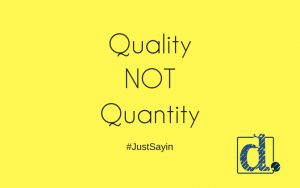 Want 10,000 Facebook fans? Be number one on Google! Crazy offers. You get them in your email. You see them in online ads. And now, you get them on and for Facebook and other social media sites — fantastic offers to improve your metrics that are too good to believe. Maybe these promises ARE too good to be true. Trust your gut, and dig a little deeper!
Here's what we continue to see that raises our eyebrows, gets our spidey senses going and just plain raises that "Uhhhhhh" feeling that Moms get. These are a little more subtle than that long-lost relative who needs $1,000 to bring a long, lost fortune to you, but never the less, they are too good to be true. Here goes:
Want to be Number One on Google?
Ummmm, hell yeah! But for what term? And, at what expense? Most marketers are savvy enough to know that companies offering SEO (search engine optimization) for $199, $300 or even $600 a month are a racket. Your company might be ranked number one for a term, but will the SEO company use White Hat (approved by Google and the other Search Engines) methods or Black Hat methods? Be careful, these scammers are plentiful and they want your money and don't care what your results are long-term.
Want 10,000 Fans on Facebook?
Oh yes, I do! I really, really do! What's the catch? Well, the catch is that businesses should focus on the quality of fans, not the sheer quantity. Do you believe that your newly found 8,000 fans from Afghanistan are going to buy your product or service here in North America? Be careful! We have watched two companies employ the tactics that are suggested by a direct response social marketing company recently. Each company went from 2,000 fans to more than 12,000 in just days. When we saw what was happening, we thought they were hacked! Surely these aren't real fans.
First of all, why does a business want 10,000 or more fans on Facebook? According to the direct response social media company promoting this "tactic," Mark Zuckerberg is saying he is going to protect the user, so your page needs to have followers and engagement. Well, I agree that you need followers and engagement from people who can and might buy, or from those who bought from you in the past. This direct response company also says that if you don't have a lot of fans, Facebook won't let you advertise!?!?! SAY, WHAT??
Don't get caught off guard by tactics that might actually hurt your page in the long run. Here is a bit of an overview of their suggestions; make note so you know what to avoid.
Step 1: Choose a motivational phrase of five words or less that everyone can agree with such as, "You were made to thrive." Put this phrase on a light a yellow background and incorporate a lot of white space. They suggest using Canva.com for creating the graphic. Ok, I can agree with using Canva. The Denim Marketing team loves Canva, it is one of our favorite tools for marketing.
Step 2: Go to your business page. Chose promote my page, upload the image, change the copy above the image to say "click like if you agree." Seems really spammy to me. You are asking someone to like your page not based on who you are or what you do, but based on a generic phrase.
Step 3: Go to ads manager, find the campaign and change the location to worldwide. YIKES, seriously, you aren't selling your product or service worldwide. Then they want you to exclude the "expensive" countries, US, UK and Australia. Using this tactic will fuel your page with lots of inexpensive fans. (HUGE CAUTION – even if these are real people, they are not going to buy from you, and they will not see any relevance in interacting with your page long term, or for that matter, buying from you. Trust us on this!!) Their instructions go on to explain how you can buy fans in the U.S. for a penny after following their program and how they get $7 back for every $1 they spend on a fan. Apparently, anyone can use this tactic to add 10,000 fans to a page. DON'T DO IT!
This isn't the only propaganda they are spreading. Our favorite is that Facebook won't let you advertise if you don't have enough fans. Seriously, Zuckerberg has never turned down one cent of ad money from the clients we manage – whether they have 100 fans or 10,000.
Another good one — fans are the way to crush it from the beginning. They serve as a "bat signal" to Facebook telling them that people like this page so let's allow them to advertise. Again, we love Batman and we love having fans, but seriously, advertising has nothing to do with having "enough" fans.
We consulted with Nick, our Facebook advertising representative, and he states, "Anyone who uses this tactic will skew look-a-like audiences, and it will require lots of detailed targeting to bring the page back." Since most companies sell and advertise based on location, targeting people who won't or can't buy from you just doesn't make sense.
Moral of the story, if it sounds too good to be true, it probably is! If you want 10,000 Facebook fans, you can get there. Just focus on building a quality base of fans that is relevant to your business. Quantity is important too, but focus on gaining fans and likes from those target audiences where ROI comes from. Use tried and true marketing techniques to grow your fan base on social media. Denim Marketing is here to help. Let us work with you to put together a strategy to increase your fans on social media. For more information, contact us here or by phone at 770-383-3360.
For more on Facebook marketing, see our recent post on Going Live on Facebook.