This article first appeared in the Summer 2018 issue of Atlanta Building News.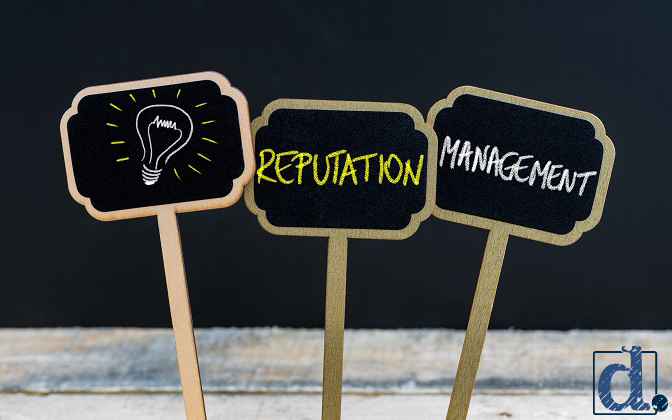 Home builders still shying away from using social media for business out of fear of making their company vulnerable to public comment, should definitely be afraid – afraid to not use it! Of course, managing an online reputation is not limited to social media sites. There are numerous virtual outlets to take into consideration, but instead of waiting for unhappy customers to voice their opinions online, home builders should proactively take steps essentially every day to keep their online reputation intact.
Listening/Monitoring
Start by researching what is already out there about your company: Google your company name with hard terms, such as your "company name" plus "sucks" and "reviews." Set up listening and monitoring tools, like Google Alerts, Twitter lists, Twitter searches, Sprout Social and HootSuite, to track the online dialogue about your business.
The first page of Google results is the most important for all businesses, especially home builders. In this day and age of connectivity, interested buyers research your business and homes before walking through the front door of a sales center or model home. Consider your online reputation as your "Welcome" or "We Are Open" sign.
In Denim Marketing's online reputation management programs, we work to fill up the first page with authentic, helpful and useful information about a home builder, such as its business website(s), corporate blog, related blogs, Google+, Facebook, LinkedIn, YouTube, Twitter and news updates from credible information sites. Proactively publishing positive news and using social media helps fill up page one results with what you want prospective buyers to see
Testimonials and Reviews
Reviews and testimonials are not the same. The Federal Trade Commission (FTC) heavily monitors reviews since the inception of the Consumer Fairness Act in February 2017, which protects consumers' ability to share their honest opinions about a business and its products or services and prohibits companies from suppressing negative consumer reviews. In other words, "review washing" is illegal – you either share all reviews or none.
Consumer reviews have a favorable impact on local search rankings, which means more traffic, which means prospects that can potentially turn into happy buyers, which means more traffic, and on and on. Customer reviews help establish believability, transparency, credibility and a sense of security for new customers. Therefore, it is good to have them but know that sites, by law, are now required to show ALL of your reviews – the good, the bad and the ugly. That being said, review sites typically remove reviews that seem phony or were obviously posted by business owners, SEO companies or reputation management companies. It should go without saying that one way to protect your reputation is by maintaining authentic reviews. An occasional negative review is inevitable and being deceitful or counterfeit will only damage your brand.
On the other hand, testimonials are not monitored by the FTC, so focus on getting these from happy homeowners. Turn testimonials into attractive handouts/sales flyers, then post this content on your website, or share in emails or mailers. Video testimonials are great for posting online and/or linking to in social media posts, e-newsletters and more. Get testimonials from happy customers as soon as possible, at the point of sale, or within a few days thereafter. Help customers put into words the nice things that they have said about the homebuying process, reminding them of unique selling propositions such as customer service, personalization options, value, etc. Keep in mind that some customers are sensitive to having reviews posted due to privacy concerns, so be sure to get permission to use their feedback with their name and other relevant information, such as the name of the community they live in.
Updated Online Presence
Google is the biggest "fish" in the pond of review sites, even for home builders! Your company Google Business Page displays the business name, address, phone number, images and location on a map. Listings must have a valid business address for a precise location listing. Create a company Google account with complete company information, and focus on making the page as informative and appealing as possible by adding further information about the business, including photos and videos, and encouraging reviews from customers.
Responding to Negative Reviews
When (not if, but when) your business receives a negative review, do not panic. Do not hit the delete button or retaliate. Instead, take some time to process the complaint and determine the best way to respond, but do not take too long! Depending on the site, a response may be expected within a few hours. Since the feedback was public, it is important to respond publicly, in a transparent, positive and sincere manner. Stay professional, thank the customer for their feedback, express concern and let them know that you are looking into the problem. Do not appear desperate to please, but instead be anxious to help find a solution. Do as much research on the issue as possible and follow up with the customer, providing them with options for a solution. Let others see that you are taking responsibility and control of the situation.
Reputation management previously focused predominately on "review" sites, but with the evolution of social media, more and more customer responses are now plastered across Facebook, Twitter, Google+ and the like. It is important to not disregard social media as a resource for potential homebuyers because that is where they are spending their time.
Does your business need help to manage its online reputation? Let us help! Contact Denim Marketing today for more information.