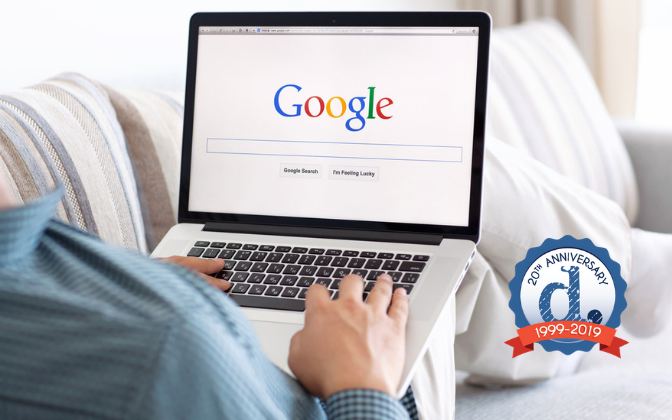 Why does your business need Google My Business? There are many, many reasons your business needs a Google My Business page; however, we have narrowed it down to our top 5 reasons your company needs a Google My Business page.
Provides better search visibility
Puts you on "the map"
Provides potential customers an easy way to find reviews
Easy updates for days open, hours, etc.
It makes it easy to connect with customers and potential customers
And, back to reason number 1, Google search is just plain HUGE! According to SEO Tribunal:
Google has 90.46% of the search engine market share worldwide
15% of all searches have never been searched before on Google
Google receives over 63,000 searches per second on any given day
An average person conducts 3–4 searches every single day
Now, let's take a deeper dive into our 5 reasons:
Provides Better Search Visibility – Your "Google My Business" listing makes it easier for potential clients to find information about your business. Your business literally stands out among the competition and can be found on all devices whether the potential customer is searching on a desktop computer, smartphone or tablet.
Puts You on the Map – Google My Business literally helps customers find your physical location and directions to your office or place of business. This increases the likelihood that your business will be selected. For instance, if you Google "Cartersville marketing agencies," a map will appear with the location of Denim Marketing.
Google Reviews – Star ratings and reviews influence a customer's decision of whether to use your businesses product or service. And potential customers expect to see these reviews. You can display reviews from other sites, such as Facebook or Avid Ratings, here as well.
Easy Updates – Update as often as you want. You can change business hours to reflect a holiday, update your phone number, contact information or even directions. Google My Business has made this super easy for business owners.
Easy to Connect – Being on Google My Business makes it super easy to be found and connect with. Potential customers can click to call your business direct from your listing of have driving or walking directions delivered to their phone.
If your business has not maximized its presence on Google, then go to Google.com/business to claim your Google My Business profile. This powerful tool provides potential customers with contact information for your business and directions to your business. From your Google My Business you can engage with customers, attract new customers and see statistics of how customers are finding and connecting with your company.
After you have set up your account, you'll want to verify your Google My Business listing. So, login, go to your listing and click verify. Google will present a few different verification methods that range from them sending a postcard with a verification code to an email or a phone call.
After the account is verified, go to Optimize My Google My Business Listing. Some of this may seem basic, but make sure to complete all of it.
Business name – use the same name that is used on business cards, legal documents, advertising and signs.
Business category – pick a primary category that represents your business, as it is the only one that people will see. Choose as many additional categories as applicable.
Business location – enter the physical address of your business.
Service area – only use this if you provide service for customers at their locations.
Business hours – use the hours of operation when you are open for customers to visit. Add any days that you are closed – holidays, etc.
Phone number – if you use call tracking, add that number in the primary phone field. Add your main number as an additional phone, and make sure to add any toll-free numbers as additional numbers.
Website – enter the main website homepage URL.
Now that your Google My Business listing is all set up, don't just forget about it.  Visit it often and add news, photos and other information to keep customers and potential customers coming back to see what's new. If you need help, let the team at Denim Marketing know. We are here to help with all of your digital marketing needs!