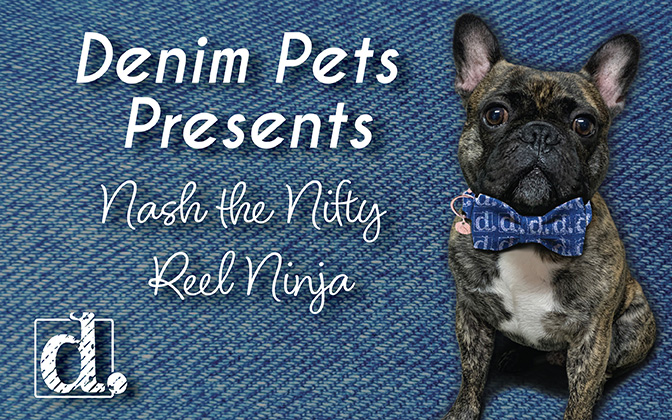 Woof woof! My name is Nash, and as Junior Content Creator Annslie's fabulous Frenchie, I know a thing or two about creating exciting content for home builders, developers and other businesses. Today, I'm going to share my nifty tips on producing paw-some Instagram Reels that are sure to have your audience going 'mutts' for what your brand has to offer!
First, a small introduction to Instagram reels! For those not familiar with how Reels work, there are five steps to developing a successful Reel, including:
Planning – Have an idea? Perfect! Ruff-ly plan out how to execute your idea by picking the right audio or music and determining the pace of the reel.
Capturing – Decide whether to use an existing video or if it's necessary to capture a new video through the Reels application on Instagram. Get creative with special capturing tools, such as a dual camera, timer and gesture control!
Editing – Feel like you can do a better take? No problem! The editing process has tools to delete, trim and rerecord each video capture.
Enhancing – Make your Reel stand out by enhancing it with exciting text, cool stickers and unique drawings. It's also possible to add additional audio, voiceover and filters during this step.
Sharing – Ready to share? After selecting a cover photo and adding an intriguing caption with relevant hashtags, share your Instagram Reel with others on your profile, the Explore page or on stories.
Make Your Reels Relatable
When it comes to creating Instagram Reels, make sure to provide your audience with a sense of relatability. Most Instagram users say that they enjoy it when branding content is imperfect, so incorporate behind-the-scenes footage, silly staff moments and a human element in your Reels. This will boost click rates and enhance engagement!
Use Special Features
Take advantage of the special in-app features that make creating an interesting Reel paws-itively easy! From hands-free to Reels templates, the following tools will have your Reels looking quite fetching:
Dual Camera – Capture video by using the front and rear cameras simultaneously. Using the dual camera is a bone-tastic way to film a special event and a real-time reaction at the same time!
Reels Templates – Browse through a wide array of templates to find the one that best suits your vision. To find Reels templates, tap the camera icon and find the templates toggle on the left-hand side.
Expanded Remix – Remix photos and Reels through a green screen, side-by-side, horizontal split screen or reaction view layouts to add voice commentary and fun reactions.
Voice Effects – Don't like the way your voice sounds on video? No problem! Voice effects are a type of filter that alters your voice instead of your video's appearance. To find voice effects, click on filters and type 'voice effects' in the search bar.
Hand Gesture – Tap the camera icon and select the gesture control toggle on the left-hand side. This allows hands-free video recording by simply raising your hand. Once filming is complete raise your hand again to stop recording.
Stay on Top of Trends
Being a Frenchie, I'm an expert when it comes to trends! Keeping up with the latest trending audios, popular songs and hot topics not only helps with the success of the Reel but also keeps your audience interested in your content. Not sure how to incorporate trends into Reels? Try posting an Instagram Reel using trending audio to showcase a new product or staff members doing a popular dance! The paws-abilities are endless when using trending elements!
Producing a successful and interesting Instagram Reel is all about effective execution. By using trending elements and special in-app tools to create relatable branding and exciting video content, you can create Instagram Reels that leave your audience wagging their tails and wanting more!
Need help creating Reels? Give Denim Marketing a call at 770-383-3360 or contact us.
Read all our Denim Pets posts:
Sir Donkey Discusses How to Make Your Brand Stand Out
Charming Casey Shares Tips on Generating Creative Content
Gypsy the Graphic Genius Shares 5 Graphic Design Tips
Nash the Frenchie Offers Tips for Creating Instagram Reels