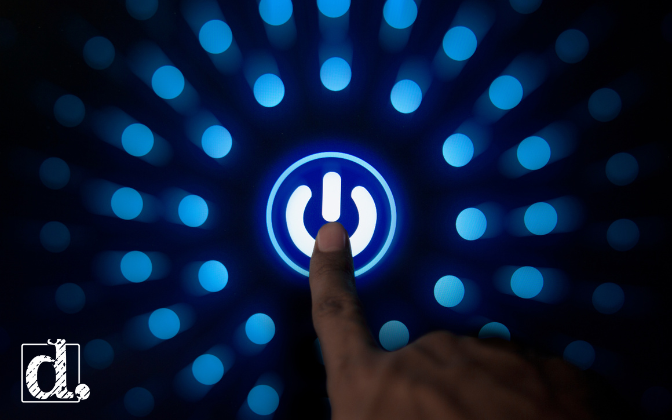 During COVID-19, many home builders took advantage of the massive number of incoming leads and drastically cut back on their marketing. Some let go of online sales counselors, while and others literally stopped all marketing strategies. Well, guess what? It is time for a marketing reboot!
The market has once again shifted, and inventory is starting to build – albeit slowly. Don't panic, in most markets, we are seeing one-and-a-half months of inventory, a far cry from a normal inventory level of six months. But, you don't want to get caught by surprise with your marketing machine on pause.
So, let's hit play! What does that look like for a post-COVID (if there is such a thing as post-COVID) marketing reboot?
Website Reboot
There are several aspects of your marketing to look at. As always, start with your website! Is the content fresh? This includes written community overviews, Matterport tours, photography, videos, etc. Is the site a lead-capturing machine? Make sure there are ample calls to action and lots of ways for potential buyers to fill out a form, get directions, contact you or take a next step.  Other website considerations include updating the search engine optimization (SEO), ensuring the customer relationship management (CRM) system is efficiently capturing leads, shopping the lead follow-up system and looking into adding a Buy Now button.
Blog Reboot
Does the website have a blog? As part of your marketing reboot, make sure to crank up that content machine again. Unfortunately, we have visited more than a few home builder blogs this year that haven't had new posts in two or three years. Let's button up the marketing and start writing! Buyers might think your homebuilding or development company is out of business if the blog is out of date. The Great Recession wasn't that long ago. . .
Need blog ideas? There are lots of ideas on our blog. Some of our more popular posts include:
In addition to these ideas, there are current topics that homebuyers will appreciate.  Add posts on rate locks, rate buydowns, adjustable rate mortgages (ARMs) and other mortgage-related topics. Outdoor living continues to be popular, so consider topics such as tips for creating the perfect outdoor living space, outdoor décor and more.
Social Media Reboot
Did you cut way back on social media? Maybe the focus has been on branding or posts have been minimal? Time for a marketing reboot on social media too! If you have inventory or quick move-in homes, Realtors and buyers want to know. Promote model homes, Matterport tours, videos, video shorts, etc.
Go back to the basics of a 30-day calendar for your social media posts, and for that matter, recreate an overall marketing calendar for the month, quarter and year.
Consider a deeper dive on Instagram – catch attention with a total grid refresh by incorporating Instagram Reels or split photos. Add popular trending music to Reels and watch as they go viral!
Use social media advertising to push traffic to your website from Facebook. Adding an ad strategy will boost organic results and follows as well.
Public Relations Reboot
Let's talk about public relations (PR) or media relations. Most home builders, developers and remodelers don't do PR, but they should. PR is a fantastic way to get into the press and garner third-party credibility for both business-to-consumer and business-to-business target audiences. This is a marketing reboot that in most cases needs to be outsourced to a professional. The media receives lots of negative housing news, so take time to share positive news about new communities, new models, trends, growth, awards, etc.
Advertising Reboot
Some industry friends say to double down or triple down on your paid spend to make up for the reduction in organic traffic with fewer folks searching online. My initial thought is that double or triple times zero is still zero. So, if you are not selling as much as you'd like to sell, start advertising. Set up landing pages for the best capture rate and spend money on Facebook ads, Google pay per click, ad networks, listing services, etc. Figure out where you find the best qualified leads and spend money there.
Email Marketing Reboot
Is your email marketing on pause? Email serves to stay in touch with your buyers right where they are – on their computers or phones. Setting up drip campaigns or sending newsletters keeps homebuyers in the know on new communities, move-in-ready homes, specials, incentives and promotions. And you can cross-promote to these lists in other places too, like via Facebook ads!
Promotions Reboot
Apparently, no one needs to be reminded to gear up the promotions. There are a ton of these out there from $20,000 off to free gourmet kitchens to rate locks and buy-downs. The sky is the limit on what to offer through these homebuyer incentives.
Realtor Reboot
During the pandemic, many builders forgot about co-op Realtors and their importance. It is time to show them some love. Roll out an old-fashioned Realtor promotion with gifts, gift baskets, flyers, emails and incentives. Let them know they are still important!
As you reboot your marketing, don't feel like you are alone! Denim Marketing is here to help. Let us know what we can do to move the needle on your Marketing Reboot with quality, original content for blogs, social media, public relations and email marketing. Call us at 770-383-3360 or reach out to us online today.