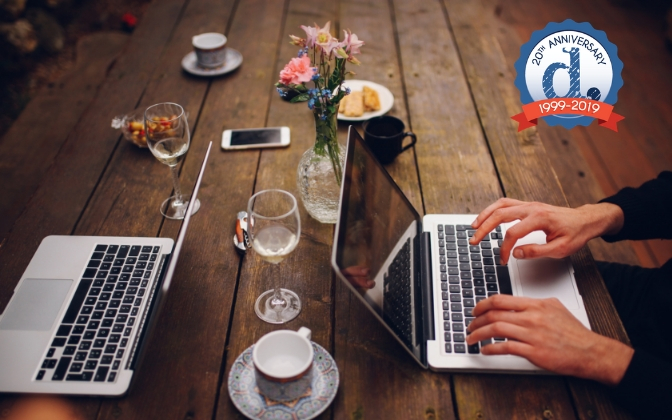 At the 2019 International Builders' Show, I had the pleasure of presenting Narrow Lots and Micro Product: Demographics and Psychographics of Today's Buyers with John Hunt of MarketNsight. I always learn something new while putting presentations together and it is fun to see the latest, greatest statistics on subjects such as social media. From way back in the day when social media didn't sell houses (or anything for that matter) to the present when builders are gaining quality leads through social media and consumers are buying all matter of things from clothes to trips to cars online, social media has evolved greatly.
Understanding the demographics and psychographics of buyers impacts marketing decisions and your bottom line. By having a clear understanding of what is going on with today's buyers as it relates to shopping on social media, a business can better market its products and services.
Over the past decade, social media grew from having little to no influence on shopping decisions to having a big influence on what people buy. In 2005, only 5 percent of adult Americans used social media. By 2011, usage increased exponentially to 50 percent. Now in 2019, social media is a mature channel with 69 percent of the American public embracing some type of social media. Source: Pew Research 2/5/18
Facebook is by far the most widely used social media marketing platform and its user base is the most reflective of the population as a whole. With two billion people on the site, it is hard to ignore its influence on marketing products and services. In fact, without a presence on Facebook, your business may not even be in the consideration process.
Business News Daily states, "A solid Facebook presence helps you engage potential customers and grow your business…Or another way to look at it is a business without a Facebook profile may seem outdated at the best or untrustworthy at worst."
Facebook appeals to a broad cross-section of the population including persons of various ages, races and education levels. Of all internet users, 68 percent are on Facebook. The site skews slightly toward women, and don't believe for a minute that the 29-and-younger crowd isn't on this site – 81 percent of this age group uses the site.
The only site with more audience than Facebook is YouTube which garners views from 74 percent of all internet users. Of course, the argument can be made that many YouTube views originate on websites and social media sites where YouTube videos are embedded.
Behind Facebook and YouTube are Instagram, Pinterest, LinkedIn, Twitter and, of course, Snapchat. Of these, Instagram and Snapchat have the widest generational swings. Of 18- to 29-year-olds, 64 percent use Instagram compared to only 35 percent of the overall population. Snapchat has a similar phenomenon with 68 percent of 18- to 29-year-olds using the site compared to a slim 27 percent of the total population.
Social media is ingrained in our daily routines. Admit it, don't you look at your phone and check your texts, email and social sites before you get out of bed, get that first cup of coffee or even take a shower? Fact is, that roughly 75 percent of Facebook users and 60 percent of Instagram users visit these sites once a day.
Taking a Generational Deep Dive
Let's look at what makes the various generations tick. What are their preferences and why? What influences those preferences and why are they likely to buy?
Millennials
Preferred social media: Facebook, Instagram, YouTube, Snapchat, Pinterest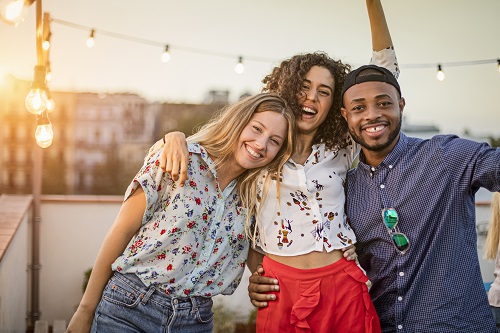 Millennials LOVE their phones, but they absolutely HATE talking on the phone. Chances are if you call a Millennial, they won't answer. Instead, they will check your message and text you with their response. This generation prefers texting and messaging applications and like to reply with thought-out responses afforded by texts, unlike personal conversations or phone calls. They see email as less urgent than a text or voice message, and they only use it when they need to write a longer response. Millennials are pressed for time and once they have made their mind up to purchase, they want a seamless, fast checkout process. They are influenced by recommendations, in-store experience and their mood. They actively seek out recommendations, meaning they will not only review what is readily online but they also proactively ask their friends.
Generation X
Preferred social media: Facebook, Instagram, YouTube, Pinterest, LinkedIn
Generation X was recently dubbed the forgotten generation. In fact, this generation was completely left out of a recent report by CBS News. Of course, Gen X wasn't really phased. Some Gen X responses were very funny and, oh so Generation X. Here is one tweet in response to CBS.
Gen X was apparently out of the building during roll call, probably too busy taking care of an elderly parent while sending an Uber to an unemployed millennial child and arguing with a post-millennial about why the WiFi is so slow. #GenX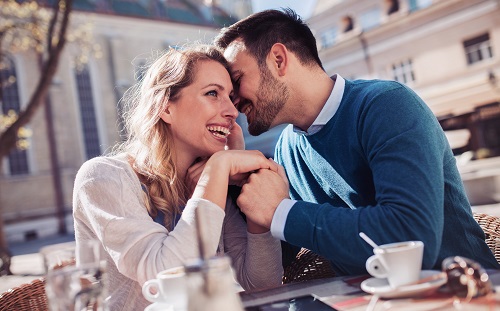 As a proud member of Generation X, I can attest to the fact that we adapt quickly to new technology, we even invented some of it. We grew up with the emergence of PC, lived through dot-com bust and the cell phone introduction. Extremely technologically savvy, Gen X gravitates slightly toward traditional media. Because of this adaptability, Gen X can be reached through a variety of technologies. Influenced by straightforward messaging, they simply want to know, "Why should they buy it?" Sandwiched between kids and aging parents, Gen X appreciates a speedy shopping experience. Trust me, there is NEVER enough time in the day.
Boomers
Preferred social media: Facebook, YouTube, Pinterest, LinkedIn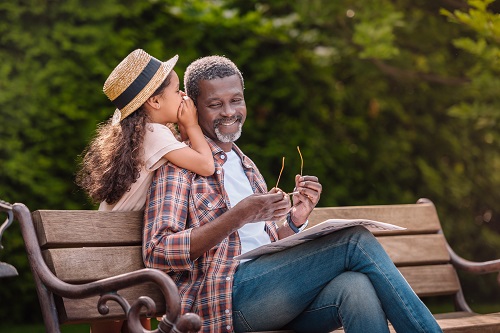 Want to know how technology savvy a boomer is? Just ask them! It runs the gamut from still using a push-button wall phone to those who text their kids, grandkids and friends and use social media (usually Facebook) daily. Call them old-fashioned, but even if they know how to use Skype and Facetime, the Boomers still love a face-to-face meeting. Want to chat with someone on the phone? Call a Boomer, chances are they will answer. Don't underestimate their technology knowledge, Boomers use email, video conferencing and a wide variety of social and tech tools. Boomers are influenced by craftsmanship, reliability and guarantees. When selling to them, focus on the value for their money and the quality of the product, but most of all stay accessible and visible.
Generation Z
Preferred social media: YouTube, Facebook, Snapchat, Instagram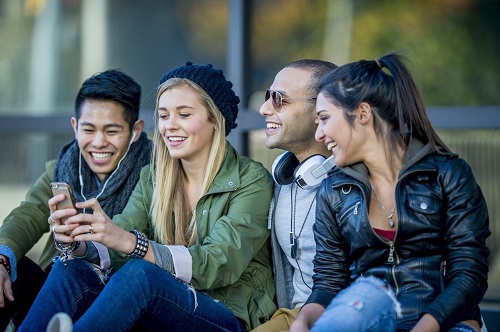 Generation Z makes up 25 percent of the U.S. population. This generation is larger than the Boomers or the Millennials. Born from the mid-1990s to the early 2000s, they are racially diverse, entrepreneurially-driven, direct, visual and succinct. It is important to understand how much graphics, videos and photos are used in their communication style. Of the entire generation, 91 percent use YouTube. They communicate with images and multitask across five screens. Their emphasis on photos and short headlines bolsters the popularity of Snapchat. Altruistic and concerned for others' welfare, Gen Z likes to give back. This generation has very short attention spans, so communicate with them in bite-sized snacks with punchy headlines, photos, images and emoticons (yes, I said you can use emojis and emoticons.) Highly mobile-focused, Gen Z wants a seamless purchase process and the ability to pay with a mobile site.
Whether you are selling to Millennials, Boomers or young families just thinking about buying a home, one thing is for certain – All of these generations have embraced social media. It is imperative for your business to find ways to reach these audiences and engage with them where they are – on social.
Look for part two of this article on our blog where I take a deeper dive into the basics of social media and what a business should be doing for success on each site.
Denim Marketing works to make companies succeed online. Contact us if you need help with social media, marketing, public relations, Facebook advertising or any other tactic.