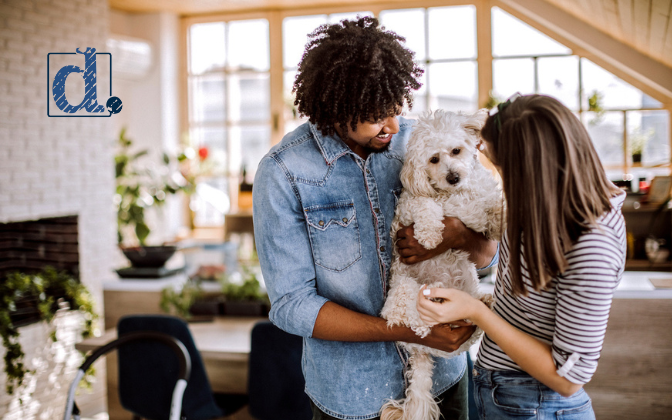 When it comes to the homebuying prospects of Gen Z, we have some good news, some bad news and some challenging news for new home builders and marketers.
When will Gen Z purchase a home?
First, the good news. According to a recent Rocket Mortgage survey of 2,000 adults born between 1997 and 2003, 72% plan to purchase a home within the next 6 years. Of those, 37% hope to purchase in the next 1 to 3 years. The largest percentage, 34%, want to buy because they hope to start a family, followed by seeking residential stability at 20.8% and moving away from renting at 18.2%.
Even better, unlike current homeowners who have experienced the markets with interest rates as low as 2%, these Zoomers aren't put off by today's significantly higher rates. Only 1.9% of Gen Z prospective homebuyers listed high rates as a barrier to homeownership.
Unfortunately, members of Generation Z are not confident in their financial readiness for homeownership. The largest reported setbacks for pursuing a home purchase are income (23.3%), home prices (14.6%) and lack of savings (11.9%). In an environment where the median cost of a new home was most recently reported at $438,200 (NAHB, February 2023), 79.8% of surveyed Gen Zs believe they can afford a home priced at $200,000 or less. Only 6.9% believe they'll be able to purchase a home that costs more than $500,000 within their desired timeframe.
The cohort could also benefit from some first-time homebuyer instruction. Many – just over 40% – believe incorrectly that education level impacts the ability to qualify for a mortgage. Similarly, many of the 10% of respondents who plan to make a 20% down payment on their home believe that is the required amount.
Reaching Gen Z
What's a new home marketer to do? Here's where the real challenge comes. With Gen Z, educating homebuyers and attracting prospects is not as easy as a few tried-and-true Facebook ads or Instagram reels.
The most diverse generation of all time uses a wide range of media, including outlets "more experienced" generations may not recognize. While Gen Z may hop on Facebook occasionally to post an update for a parent or grandparent, they're likely to spend much more time on newer apps, such as SnapChat, TikTok, BeReal, which surged in 2022, or Lemon8, the newest, hottest site.
Gen Zs also favor targeted conversations on larger platforms, such as a YouTube channel or a Discord community. Topical newsletters by bona fide journalists can also serve to provide Gen Zs with the specific types of information they value without the need to wade through the "boring" subjects that don't interest them.
This generation also wants authenticity with real news and real images, and social media posts. Here are a few reasons why your business needs to keep up with Gen Z.
Learning where to place messaging for specific communities or new home products may require delving into different platforms, finding the right influencers, identifying appropriate channels, or even becoming a trusted group member. No matter where you land, this younger generation values authenticity and sincerity. As such, it's likely they'll respond well to honest, informative messages that educate them on the homebuying process and help them make the transition they're working toward – moving into a home of their own.
Need help with homebuilder marketing? Reach out to us!