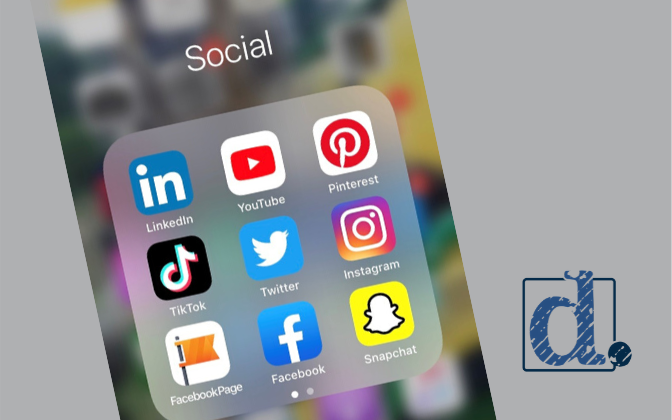 TikTok is a social media site centered around sharing really short videos. Consider it a snack sized candy bar, while YouTube is the full-sized candy bar of video sharing. As I started writing this article on TikTok, I asked two questions: "Is TikTok Right for your brand?" and "How can home builders utilize TikTok?"
TikTok was first released in China in September 2015, and over the past two years, it has taken social media by storm, especially with teenagers. Companies have embraced the platform as a way to advertise to a teenage audience. Chipotle, Crocs, Elf Cosmetics, Skittles, Pepsi, Calvin Klein, Guess, and Universal Pictures are among the brands using the site. Sports fanatics can interact with the MBA, NFL, Joe Gibbs Racing, ESPN and Nascar on TikTok.
So, who exactly is on TikTok? Well, it is no surprise that the biggest age group in the US is the 18-24-year-olds, which account for 42% of site users. They are followed by 13-17-year-olds at 27%. Now, I'm not great at math, but when you add 42% and 27% together, you don't get 100%. This means 30% of users on the site are 25 or older!
There are an estimated 60 million TikTok users in the United States. And, TikTok tells us that 60% are female and 40% are male. So, for the home builders reading this article, this is yet another site that you should look at because women buy homes, and so do those 25 and older. Also, in the US, those aged 13-26 are just as likely to use TikTok as Facebook and Twitter.
The list of what you can do on TikTok is extensive. Videos can be uploaded to the app or created within the app with stop and start recording, timers and other tools. Content creators can add music, filters, special effects, split screens, green screens, transitions, stickers, GIFs, emojis and more. Live streaming is an option, too.
TikTok users can follow other accounts and explore profiles. Users can give hearts, shares, comments or gifts to videos they like. Hashtags are a great way to discover topics on the app's Discover Feed, but searches can also be done by keyword. Official accounts are given blue checkmarks just like on Twitter and Instagram.
Videos created on TikTok can be shared on other social media networks like Facebook, Twitter, Pinterest, Snapchat and Instagram. There are already more than 32 million posts with the hashtag #TikTok on Instagram!
Using branded hashtags is currently the most popular way that brands use TikTok. Brands run campaigns based on a hashtag, or a specific song or set of dance moves. Pepsi's #SwagStepChallenge has spilled over to both Twitter and YouTube. Branded hashtags can be found in the Trending section of the Discover tab, and when users click the hashtag, it takes them to a Challenge Page that includes a description. Brands are paying big bucks to secure the top banner position.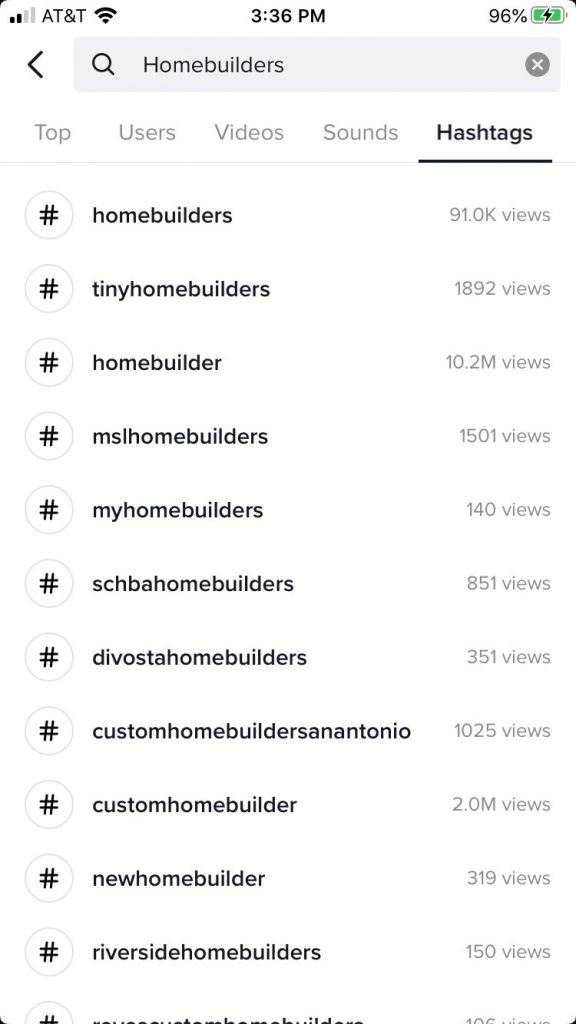 How can home builders use TikTok?
After a quick Google search, we discovered 10.1 million views for the #homebuilder tag on TikTok, it shows as 10.2 million videos with that tag on TikTok. On the app, other popular tags are #homebuilders, #tinyhomebuilders, #homebuilding, #customhomebuilder, #newhomebuilder and several others (see screen grab).
There are already several home builders on the site including Kadilak Homes in Burlington, Massachusetts with 5,920 followers and 137,600 likes, Summit Homes in Kansas City, and Jovick Construction in Ashland, Oregon is posting TikTok videos to their Facebook page. What builders do you see on TikTok? Please share them in the comments.
One thing that home builders can do on this site is have buyers and agents create TikTok videos and tag the builder so the builder can share them to their TikTok account. This would be a fun contest on the app.
Now that you know a little bit more about TikTok, what do you think? Is TikTok right for your brand? As always, let us know your thoughts and if we can help with your marketing, contact us!