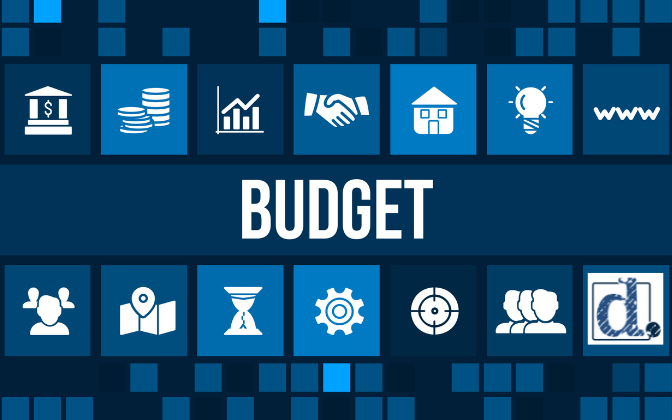 When it comes to marketing, developing the perfect home builder marketing budget is a challenge. However, budgeting for home builder marketing efforts is vital to a successful strategy and can transform how clients engage and interact with brands, projects and campaigns.
Here are the most important aspects to consider when creating an adequate marketing budget:
Determine Marketing Goals – What objectives is the homebuilding company trying to achieve through marketing? Is the goal to increase lead generation, boost brand awareness or maybe reach a new audience? Or maybe, and likely, there are multiple goals! A firm grasp of the marketing goals helps determine where and how efforts should be distributed.
Analyze Historical Data – Assess previous marketing strategies to gain knowledge of which practices didn't work in the past and what efforts worked well and should be included in future marketing plans. Analyzing historical data helps with deciding upcoming strategies and gives a better understanding of what the target audience engages with the most.
Research Industry Benchmarks – Research the standard for the marketing spend within your specific industries. For most industries, marketing budgets are typically between 4% and 10% of the company's annual revenue, but budgets generally range from 1 to 2% of total sales volume in homebuilding.
Disperse Channels – Understanding which channels are performing the best can be beneficial in deciding which channels to focus on, whether digital advertising, email marketing or social media. Allocate specific amounts to each platform based on previous performance and future potential.
Change with the Seasons – Ever evolving, the housing market is seasonal. Change budgeting habits when necessary – for example, during peak seasons, up your budget to monetize on increasing consumer interest and lower your marketing budget when the market slows down.
Assess the Competition – Never take your eye off the competition! Stay knowledgeable about competitors' actions and adjust budgeting initiatives to respond to competitive pressures.
Contingency Funds – Unexpected challenges or opportunities are always a possibility. Set aside a portion of the marketing budget to be prepared for strategy changes. Maybe you want to test a new video platform or spend more money on Reels. You never know what technologies are going to be available in three or four months.
Modify When Needed – Make it a reoccurring task to track the performance of marketing efforts to better understand which key performance indicators (KPI) are best for measuring return on investment (ROI). Be sure to adjust the budget process to reflect the most effective strategy. We recommend tracking all tactics each month at a minimum.
Review and Plan Ahead – Use marketing objectives and ROI goals to review each strategy within the budget to ensure effectiveness and optimal performance. After review, use the data found to create better strategies for future plans.
Consult with an Expert – Reach out to marketing agencies, professionals or consultants in the homebuilding industry to discuss how to curate the perfect marketing budget to guarantee success. Real estate marketing teams can provide insightful information into effective marketing budgeting.
It is important to remember that successful marketing budgets are not set in stone and require continuous review and adjustment.
Given that the typical marketing budget for home builders is 1 – 2% of overall sales, businesses must strategically allocate efforts and focus across various platforms.
Below is a potential breakdown of budgeting for marketing across multiple different channels and tactics:
30-35% – Digital Advertising
15-20% – Website & SEO
10-15% – Social Media Marketing
8-10% – Email Marketing
8-10% – Local Advertising
5-7% – Public Relations
5-7% – Customer Retention & Referrals
2-5% – Analytics & Tools
2-5% – Contingency
Do you need help developing an adequate marketing budget that aligns with your objectives and ROI goals? At Denim Marketing, we understand that not one size fits all. Contact our team today to try us on for size by calling us at 770-383-3360 or via our online form.