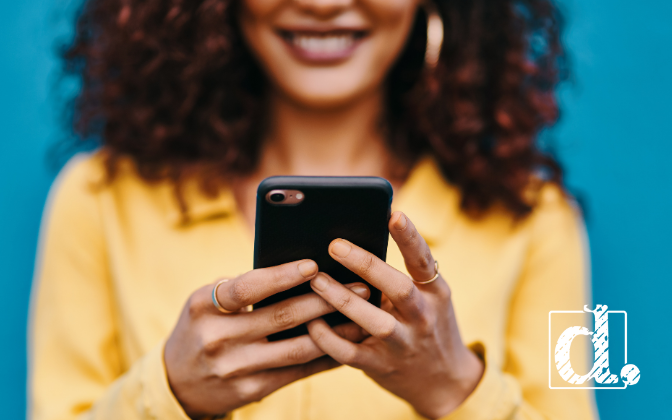 In a world where social media is everything, it is no surprise that a new (to the U.S.) social app has appeared on the scene. Combining many of the favorite aspects of Instagram, Pinterest and TikTok, Lemon8 is a rising star! Here is everything your home building and development company needs to know about the up-and-coming social media network:
What is Lemon8?
Created by the parent company of TikTok, ByteDance, Lemon8 is a photo and video-sharing social media platform. The interface featured on the mobile app is the perfect mixture of Pinterest and Instagram and provides users with in-app tools, easy navigation and exciting content. The site was initially launched in Japan in 2020.
Lemon8 launched in the United States in February 2023 and is currently the most downloaded free lifestyle app in the Apple App Store. The social platform boasts content focusing on specific top trending topics such as food, beauty, interiors, wellness, fashion and travel. Popular content posted on the app includes perfect, aesthetically pleasing photos and videos that share tips and tricks, fashion and home trends, travel suggestions, yummy recipes and much more! Home builders and developers with fantastic original photography will fit in well on the site.
How To Use Lemon8
Lemon8 is simple to sign up for; just share your birthday, select your pronouns and create a username. From there, it is easy to choose topics of interest, such as wellness, food, beauty, home design and fashion. After the initial instructions, users can add a profile picture and bio and link to other socials, including Instagram, TikTok, Twitter and YouTube. Much like TikTok, Lemon8 provides a "for you" page and a "following" page, allowing users to adjust between two different feeds – "for you" provides a feed featuring creators who may interest you, while "following" delivers content from creators you already follow. Currently, businesses sign up the same way that individuals do. We recommend that home builders and developers use a corporate logo and the business name when signing up. Hopefully, in the future, there will be a way for these accounts to be converted to business accounts.
Press the yellow "+" button on the bottom menu to add content. After selecting the desired content from your camera roll, Lemon8 provides several in-app tools that make creating an aesthetically pleasing post a breeze! From text templates and stickers to filters and touch-up options, the social media app allows overlays to be created perfectly, and it is easy to label items so other users can purchase them. Other users and creators can like and save content and easily access it on their profile pages.
How Can Businesses Use Lemon8
Businesses are slowly but surely joining the new social phenomenon. Whether a home builder, developer or other company, you have a place on Lemon8!
There are several ways for businesses to get involved with the new social network. Home builders and developers can use the space to spotlight decorated model homes and share tips through eye-catching graphics. While the platform is designed for perfectly curated content, many users use the mobile app to avoid calculated and posed posts. Therefore, businesses can take a less traditional approach and use the space for raw, authentic content like behind-the-scenes shots.
Where can you find Denim Marketing on Lemon8?
Follow us on Lemon8 for marketing tips and tricks, team introductions and other exciting content! You can find us at @denimmarketing. We can't wait to see you there!
Need help with social media strategy or setting up your Lemond8 account? Contact us at Denim Marketing at 770-383-3360 or via our Contact form.