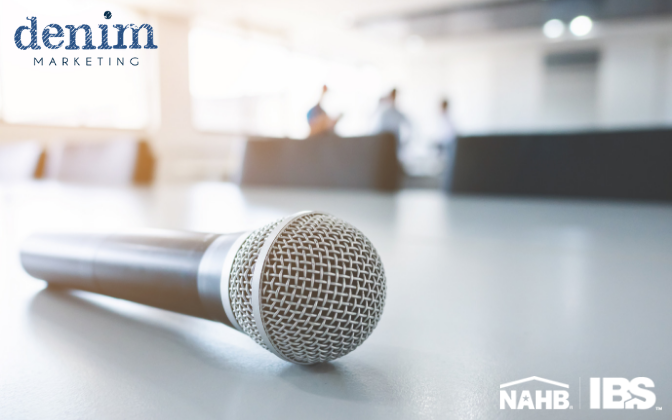 Denim Marketing is excited to announce it will be returning to the National Association of Home Builders (NAHB) 2020 International Builders' Show (IBS) with two team members giving a total of five presentations. Topics relate to a variety of subjects including Facebook ads, online etiquette, visual content, lead generation and more.
Denim Marketing President and Founder Carol Morgan is speaking at IBS for the 12th year in a row. She is presenting the following sessions:
Facebook Is Your Friend: Successfully Mix Posts, Ads, Messenger & More for Maximum Return
Netiquette: Should I Text, Email or Call?
There is Value in Visual Content: Ways to Stretch the Dollar
Account Manager Mandy Holm will return to present the following sessions:
Show Me the Money: Lead Generation Ideas
What Do Geofencing, Facebook Ads and PPC Have in Common?
Taking place in Las Vegas from January 21 through January 23, 2020, the 2020 International Builders' Show marks the 76th anniversary of the world's largest annual light construction show. This year's event will bring together more than 1,400 top suppliers and manufacturers from around the globe in 600,000 net square feet of exhibit space, showcasing the newest, in-demand products and services. Visit www.BuildersShow.com for complete details regarding exhibitors and education sessions.
Visit www.DenimMarketing.com to learn more about Denim Marketing, including the full portfolio of services, or to join the Denim Marketing email list and be the first to receive updates regarding session descriptions, times and locations as they become available.