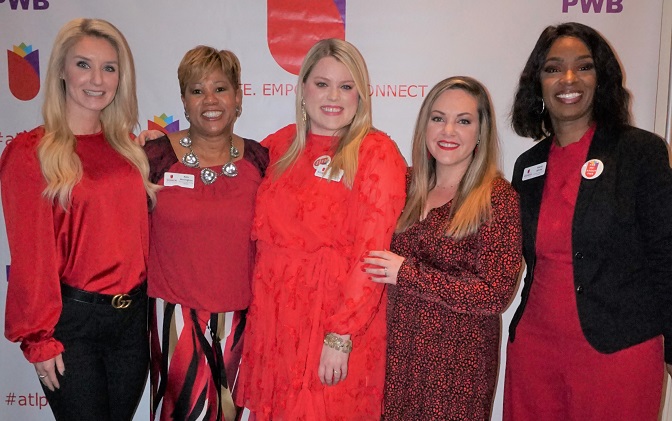 Courtney Rogers, Senior Account Manager at Denim Marketing, recently participated in a webinar on "Women Specific Challenges in the Building Industry." The focus of the National Association of Home Builders' Young Professionals group webinar was young women, and Heather Laminack with Ferrier Builders, Inc. served as the moderator. The panel included Rogers, as well as three other ladies — Erin LeCorgne from Goldwater Bank, Jessica Percel with Taylor Morrison, and Jen Haywood of Texturious Designs.
Historically speaking, the construction industry has been a predominantly male-dominated industry. This session presented ideas for women on how to overcome roadblocks and excel in their chosen career in this industry.
We thought it would be fun to share Courtney's answers. Here they are!
Q: Is the building industry where you started your career? What drew you to this industry?
A: Our industry was where I started my career, but it was by default! I have a public relations degree and was interested in working for an agency that focused on PR, social media and communications. I found Denim Marketing and instantly felt at home during my interview – a small, woman-owned agency in an area of town I wanted to be in – and it just so happened that Denim's client base is predominantly construction and real estate-related.
Q: What challenges have you faced in your career being a female in a male-dominated industry? Any lessons you learned that you are willing to share?
A: I think being a female and a young professional is a double whammy! For me, one of the biggest challenges is just being taken seriously as a respected professional that actually knows what I'm talking about. I certainly had a large learning curve coming into my job since I never expected to be in the building industry, and I know that I still don't know it all – but I have no problem asking when there's something I need to know! The best way I've learned to combat that is to just be confident when I'm in meetings, networking or anything else. There will always be those who "look down" on us, but appearing 100% confident regardless of how you may feel on the inside goes a long way toward earning respect and believability. Additionally, it is important to dress for the job which means looking professional at all times.
Q: Any suggestions for young women interested in becoming more involved in the home building industry?
A: I can't speak on getting involved in construction or building specifically, but from a perspective of being a woman associate in this industry, I would say just don't forget that you have every right to be here. And if you want to ease your way in, joining a group like the Young Professionals or Professional Women in Building is a great way to get involved with similar individuals that are in our industry and may be experiencing some of the same challenges you are.
Q: What has your local HBA provided to encourage the inclusion of women (and perhaps diversification in general)?
A: Again, one of the best things my local HBA offers young women are the PWB and YP groups. I firmly believe it's important to find your group that makes you feel at home within the industry. I've been a member of both groups for about 5 years now, and have gone from just being a PWB member to being a PWB Board member, chairing the YP group, and a board member of our HBA as a whole. Five years ago, I never would have imagined myself being confident enough to stand up in speak at monthly HBA Board meetings in front of the biggest builders and industry members – mostly men – in Atlanta, but now I do it without a second thought and I attribute a lot of that to the confidence developed by being involved with the YP and PWB groups.
Q: What role has mentoring played in your journey?
A: I was lucky enough to be on the PWB Atlanta Board with some of the original founding members of our local PWB council. To say that was a group of powerful, inspiring women is an understatement. They were incredible at leading, guiding, motivating and cheering all of us new board members. And of course, being at a small, female-owned (and currently all female-employed) company has been instrumental in my professional and personal growth. I've learned so much in the six years I've been there, and I know that it would have been a totally different experience learning from a male boss instead of a female one!