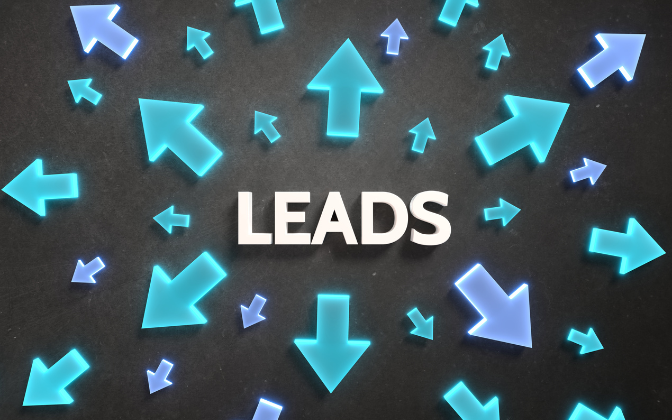 Getting qualified leads is challenging. Sales & Marketing Power Hour recently took a deep dive into attracting the right leads. The August webinar featured conversations on how to convert leads by handling the unique challenges today's homebuyers face.Sales & Marketing Power Hour is an award-winning webinar series hosted by the dynamic duo Carol Morgan of Denim Marketing and Kimberly Mackey of New Homes Solutions Consulting. On this webinar, they were joined by guests Leah Fellows with Blue Gypsy and Greg Bray from Blue Tangerine to delve into getting and converting leads.Today's consumers are well-informed. To attract qualified leads, its important to understand the mindset of the modern homebuyer and explore ways to resonate with them. From leveraging effective marketing strategies, including targeted ads and SEO, we will share proven techniques to generate high-quality leads consistently.

What does it take to attract effective leads?

Everyone in marketing knows that understanding the target audience is the first step in effectively getting your brand's message in front of the right people. Whether you are offering entry-level housing, move-up homes or 55+ communities, knowing what market segment the ideal audience for your products is crucial.

It is challenging to create keywords, outreach campaigns, targeted ads and other marketing strategies effectively without a clear understanding of the brand's ultimate audience. Multiple aspects factor into branding or product attractiveness, including pricing, location and lifestyle.

While finding a target audience can be challenging, home builders can utilize tools such as social media engagement and Google Analytics to better determine target audiences.

Understanding Different Buyer Personas

Blue Tangerine recently conducted a study that segmented different buyer personas by attitudes instead of traditional demographics and attributes. The four attitudes were developed by social media engagement habits, with each group representing roughly 26% of the participants. The company gained valuable information from the participants to better determine how to curate marketing strategies to specifically target every segment and buyer persona. Some of the information presented within the study was:
Which segments are comfortable making online purchases?
Which groups trust the builder, and which groups don't?
Which segments worry about making large purchases?
One way to decide if your message is attracting the right audience is to analyze your buyers' profiles vs. your target audiences' profiles to discover if they match or if there is a poor connection between the two.
Why you?
When it comes to understanding why you are targeting a certain market segment, there are three questions to ask about your home building company:
Why should someone buy my product?
What is my unique selling proposition?
Does my messaging support my who and why?
From blogging to social media, no matter where or how home builder products and services are being promoted, it is significantly important to understand the target audience and why they should choose you over competitors. There are several ways to disseminate messaging, including websites, blogging, social media, branding campaigns, landing pages, SEO/SEM, geo-fencing, retargeting, email marketing, postcards and so much more!
Now that you have attracted the right buyer…
On average, between 25-35% of leads will make an appointment, but it all depends on the quality of each lead. If less than 25% of leads are taking the next step and making an appointment, it is time to evaluate the marketing strategy to ensure the right audience is being targeted.
Once the onsite sales staff is involved, what are the best practices?
Appointment, Appointment, Appointment! Whether in-person or online, 50% of leads are more likely to convert to a sale from an appointment. The best way to encourage prospective buyers to make an appointment is to use a Call-To-Action, such as 'Join our VIP List' or 'Schedule a VIP appointment,' on social media posts, website landing pages and blogs.
Approach the appointment by building a relationship with the customer, making them comfortable enough to want to work with you. At the end of each appointment, sales associates should close the sale or schedule a follow-up appointment.
The goal of Sales & Marketing Power Hour is to equip you with the tools and knowledge necessary to turn your leads into loyal customers. Who should attend? Sales and marketing leadership, on-site and online sales, and anyone whose job is dependent on better, more profitable sales.
More About Sales & Marketing Power Hour
Sales & Marketing Power Hour is an award-winning webinar series hosted by the dynamic duo Carol Morgan of Denim Marketing and Kimberly Mackey of New Homes Solutions Consulting. Created for new home sales and marketing professionals, Sales & Marketing Power Hour was named Silver Award Winner for Best Professional Development Series at The Nationals. With the mission to provide ideas, tips and solutions to marketing and sales teams in the new home industry, Sales & Marketing Power Hour offers efficient practices and helpful advice on what is working in today's real estate market. This program is ideal for sales and marketing leadership, company visionaries, on-site sales professionals and anyone who wants to remain relevant as our industry grows its technological presence.
Upcoming Webinars:
Mark your calendar, and we will see you on Zoom!