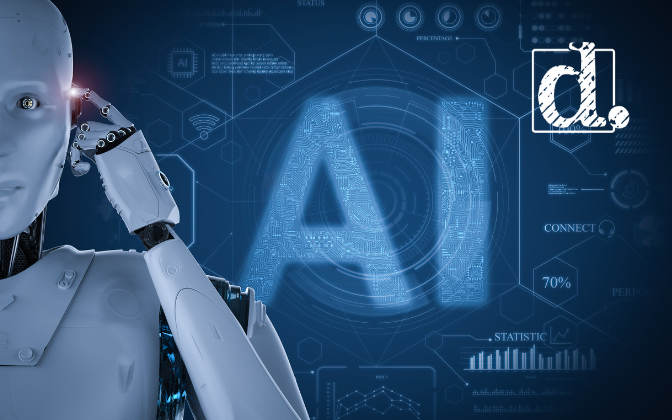 You've heard all the buzz about artificial intelligence (AI), but how do you get started? The Sales & Marketing Power Hour recently hosted an enlightening live virtual event: How To AI…Now. This event was crafted for the innovators and movers of the homebuilding sales and marketing world – from leadership to on-site professionals, online sales experts, real estate agents and all those in between. Our first AI seminar: How Artificial Intelligence is Revolutionizing New Home Sales and Marketing drew a huge crowd, so this session will take a deeper dive.
Our esteemed guests, Barrett Davis of NterNow and the visionary behind HomeScribe, along with Anya Chrisanthon from Anewgo delve into the fascinating realm of AI. They'll provide practical, actionable strategies to leverage artificial intelligence in your sales and marketing efforts, even if you're just getting started.
Hosted by industry mavens Carol Morgan of Denim Marketing and Kimberly Mackey with New Homes Solutions, this is your chance to explore AI's vast potential in reshaping and optimizing homebuilding sales and marketing. We'll discuss key considerations for AI integration, tips for success, and highlight case studies demonstrating AI's impact in the industry.
NterNow is the leading self-guided tour platform for homebuilders. The Co-Founder of the tour platform, Davis, is transforming the use of AI in the home-building industry with his new venture – HomeScribe.ai. The mission behind HomeScribe is to deliver users with the best prompts for day-to-day situations. Demonstrated by Davis, HomeScribe offers users AI recipes filled with specific information about their communities, companies, properties and more! Recipes can develop job descriptions, property summaries and public relations statements – saving marketing and sales team members time and effort!
HomeScribe.ai: Revolutionizing the Building Industry with AI
HomeScribe.ai differentiates itself by specializing in the new construction sector. Its artificial intelligence has been trained using data from the top 200 Home Builders, resulting in a platform capable of delivering precise and relevant assistance for various building projects.
The Role of 'Recipes' in HomeScribe.ai
A fundamental aspect of HomeScribe.ai's operation lies in 'recipes,' which are essentially specific instructions for the AI. Users can plug in variables like community names or builder names to get customized responses. For example, a recipe can create a job description for a new home counselor. The user simply needs to input the variables and click 'run,' and the AI does the rest.
A Community-Driven Approach
HomeScribe.ai champions a community-driven model. It encourages users to create and share their own recipes, with plans to eventually establish a leaderboard to spotlight the best and most effective recipes. This communal input helps refine the platform's efficiency and fosters an environment of shared learning and progress.
HomeScribe.ai is a pioneering step towards integrating AI into the building industry, aiding builders in everyday tasks through its specialized and community-oriented approach. Sign up and check it out. It is FREE!
Leveraging AI Tools for Enhanced Sales and Marketing: Insights by Anya Chrisanthon
The Importance of Great Visual Content
Anya Chrisanthon emphasizes the critical role of visual content in today's sales and marketing landscape. With a surge in chat-based searches replacing traditional Google searches, optimizing visual content for SEO can yield higher visibility for home builder websites. She advocates for interactive and tagged content that can appear in search results and effectively communicate your offerings to potential clients.
Content Creation: The King of Marketing
High-quality written and visual content is central to effective marketing and serves as the fuel for AI's functionality. Anya introduces some of her favorite tools for creating content related to podcasting and video creation, two mediums she identifies as here to stay.
Captions.AI: A Teleprompter App for Video Content
Anya demonstrates the use of Captions.ai, an app that doubles as a teleprompter. It eases the process of video creation by allowing users to read a script while maintaining eye contact with the viewer through an AI-powered adjustment. This tool is valuable for creating engaging video content on various topics relevant to the homebuilding industry.
Zubtitle and Opus Clips: Enhancing Video Engagement
Zubtitle is a tool that allows long podcast recordings to be segmented into viewer-friendly sections, adding captions to cater to social media users who often browse on mute.
In addition, Opus Clips is a tool perfect for creating short, attention-grabbing video content. It automatically segments longer videos into bite-sized clips, paying attention to trending topics, thus optimizing the content for greater relevance and engagement.
Descript: From Video to Text
Descript automatically transcribes video or audio into text format, significantly streamlining the editing process. It can identify speakers, remove filler words, and even edit the video based on the text. Although it's not perfect, its time-saving abilities make it worth exploring.
Synthesia: Creating an Avatar
Synthesia is a program that allows you to create an avatar, a virtual representation of yourself. She explains that this feature can provide a personalized touch to your videos, further enhancing audience engagement.
To conclude, Anya Chrisanthon's review offers a thorough insight into some of the most effective AI tools available today, enabling businesses in the home building industry to leverage these technologies for their sales and marketing initiatives.
More About Sales & Marketing Power Hour
Sales & Marketing Power Hour is an award-winning webinar series hosted by the dynamic duo Carol Morgan of Denim Marketing and Kimberly Mackey of New Homes Solutions Consulting. Created for new home sales and marketing professionals, Sales & Marketing Power Hour was named Silver Award Winner for Best Professional Development Series at The Nationals.
With the mission to provide ideas, tips and solutions to marketing and sales teams in the new home industry, Sales & Marketing Power Hour offers efficient practices and helpful advice on what is working in today's real estate market. This program is ideal for sales and marketing leadership, company visionaries, on-site sales professionals and anyone who wants to remain relevant as our industry grows its technological presence.
Upcoming Webinars:
August 23
October 18
December 6
Mark your calendars, and we look forward to seeing you on Zoom!