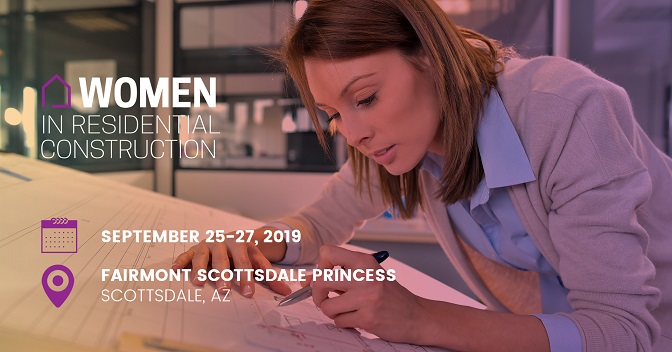 In business, we all have conferences and events that we look forward to each year, and the Women in Residential Construction conference presented by Professional Builder and Professional Remodeler magazines is one that most of the Professional Women in Building leadership looks forward to all year.
This conference is literally an oasis in the desert. More than than 200 female executives and managers from top firms across residential construction come together for three days of networking, sharing, cheerleading and empowerment. There is no better group than a group of type A women sharing their journey to reinvigorate the soul!
This highly targeted conference focuses on women in the homebuilding industry by tackling important issues and helping attendees to set, meet and exceed their goals. The conference includes:
Inspiring and insightful keynotes and industry speakers
Creative working sessions
Networking receptions geared toward building relationships
As part of the conference, Denim Marketing's president Carol Morgan will present a session on change. After all, change happens. It is constant.
Embrace Change: Leadership, Passion and Inspiration
Carol Morgan will share her inspirations and passions as a leader, and discuss how throughout her career she has innovated, reinvented and focused on not just surviving but growing and being successful. Like many women in business today, Carol has adapted to meet family needs while still excelling at running a successful marketing company. Carol is a Past National Chair for Professional Women in Building and Past Chair of Membership for NAHB.
It is a power-packed three-day conference with an abundance of well-known speakers including Rachel Brown, owner and CEO of Rachel Brown Homes, Mollie Elkman, owner and president of Group Two, and Jillian Pritchard Cooke, founder, Wellness Within Your Walls.
This conference provides a professional, community-oriented environment offering new strategies and innovative ideas to move your career forward. So come and connect with other women in residential construction who are meeting challenges and finding success!
This year's conference takes place at the Fairmont Scottsdale Princess from September 25-27, 2019. Having a hotel with the name Princess in it is fitting for a group of women!
If you have not been before, you are highly encouraged to attend. It is also important for first-timers to know that many attendees arrive early on Wednesday for a little pool time, and stay through Saturday to work in some spa time on Friday. If you have questions about the conference, feel free to reach out to Carol at 770-383-3360 x20.