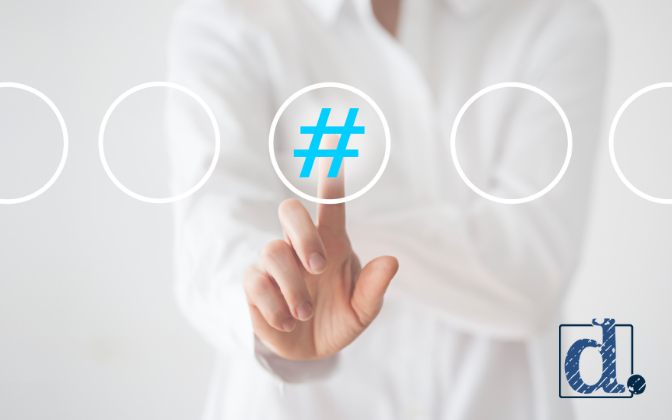 Why should home builders use hashtags? We'll let you in on a well-known secret – hashtags are the ultimate tool to expand online reach beyond the brand's current followers. Hashtags are a highly important (but often overlooked) tool used on social media platforms as a method to enhance brand visibility and reach target audiences with relevant content.
Knowing best practices for using hashtags helps boost the brand's social media reach and engagement, no matter the platform that is used. Let's dive into the advantages that should drive brands to begin using hashtags strategically with social media content.
Increase Brand Visibility and Awareness
Including a brand-related hashtag in a social media post is an effective way to bolster brand visibility, build familiarity with followers and increase awareness. Often, home builders generate higher awareness from using hashtags as users browse the brand's content and notice its brand-specific hashtags. Followers get to know these hashtags and can then search for them to find more information on the brand.
When clients or followers know the brand's associated hashtags, they can also use them on their own posts when sharing the builder's homes or communities. This user-generated content is ideal for boosting the brand's online reach and solidifying brand awareness with new homebuyers connected to current homeowners.
Take Advantage of Trending Tags 
As brands create new posts, social media platforms often suggest trending hashtags to draw more eyes to the brand's content. It's important to only use hashtags that are relevant to the content in the post or related to the brand to ensure that audiences searching for those topics find the brand.
Make Content Searchable
Add hashtags to social media posts so that content is added to a category of posts that include that hashtag. Social media users find relevant content by searching hashtags on platforms and browsing results. By adding hashtags that are relevant to their target audience, home builders offer homebuyers new opportunities to discover their homes and communities.
Popular home building hashtags for home builders to use on Instagram and LinkedIn include #HomeBuilding, #NewHome and #Home. If a potential client is searching for home ideas on Instagram or any other social media platform, they might use these terms to discover a potential builder. This can bring in a new follower and a new client.
As a side note, capitalize the beginning of each word in the hashtag. This makes them way easier to read as well as compliant with the Americans for Disabilities Act (ADA).
Including hashtags can also make the brand's content more easily searchable. This ensures that users find your brand in the sea of home builders.
Boost Follower Engagement
Hashtags are present on social media platforms as a way to allow users to add content to particular topics and conversations. Home builders can take advantage of that purpose and use their hashtags to join relevant conversations of interest to their audience.
What is your target audience searching for when it comes to the topic of new homes and home builders –  exceptional home design, strong customer service, homes in desirable locations? Make note of the target audience's interest and use hashtags to join and drive conversations by sharing new homes and communities. The brand will experience higher engagement with prospective buyers and new followers interested in its offerings as a result.
Research Competition
When implementing hashtags on social media, a useful tactic is to watch how competitors utilize hashtags and develop new hashtag strategies to compete for similar target audiences. Hashtags offer a convenient way to research the brand's competitors by browsing their tops posts and making note of the hashtags used. By looking into the hashtags used by competitors and making note of their engagement rates, home builders can learn what works best, what doesn't and gain a competitive advantage.
Target Specific Audiences 
Adding a location tag is also useful for targeting prospective buyers looking for a local home builder. Use hashtags that distinguish location-based posts to capture audience attention in specific areas surrounding your homes. This increases the brand's exposure to local, relevant target audiences that can be converted to leads.
For a further dive into hashtags, read our blogs What the Hashtag? and Are Hashtags Still Relevant?
Need more creative ideas for your home building company? Denim Marketing is ready to help you develop a full marketing strategy to keep your content flowing with relevant and popular topics that are topical and on brand for your audience. Contact us today to learn more.