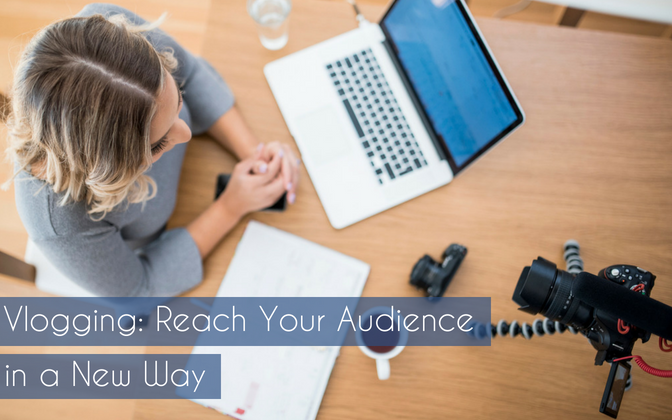 As marketers, we are always creating new ways to connect with our target audiences. Our radar is always on, looking for the latest tips, tricks and trends to meet them where they are. Thanks to the constant evolution of new technologies, more methods to reach potential customers are becoming more affordable, more common and easier to do.
One of these methods is vlogging. Vlogging—or video blogging, is exactly what it sounds like. It is a blog with video posts. If you can make a blog out of tips and tricks that you use to target the interests of your intended market, then you can make it into a vlog, too! Companies creating all kinds of products and services use vlogs, including companies that are closely tied with the home building industry such as home builders and mortgage companies.
The Providence Group, for example, makes excellent use of these less structured, more personable, fun-centered video productions. Vice President of Sales and Marketing, Kelly Fink, told Atlanta Real Estate Forum Radio how the builder's vlogs are quickly produced, easy to edit and focus on the fun parts of buying a home: getting to know the great locations surrounding the home and tips from design experts on decorating the new home with current trends. You can view The Providence Group's vlogs on the builder's YouTube channel.
But what's the point of bothering to create vlogs at all? First, because by 2021, an estimated 82 percent of all consumer IP traffic will be video (Cisco). In its Visual Network Index, the networking giant predicts that the video-linked growth will be due to a higher use of live streaming and more visual media. The figure is only expected to climb, so by creating and distributing vlogs now, companies can get ahead of the game.
Additionally, the six billion or more hours of video people view on YouTube monthly shows that consumers pay attention to video and share it with their friends. Creating such easily sharable and interesting content makes paying attention effortless for your viewers and target audience. They will appreciate scrolling through their news feed and finding your short snippet of entertaining, informative or visually interesting content because it doesn't take a ton of time out of their day and it makes them excited to share it with the people who matter to them.
A third reason companies should vlog is that it builds their credibility with their intended consumers. So much of our world is connected by websites, email, text, phone calls and social media—all of which do not guarantee face-to-face interactions. When consumers see your company's team telling your brand's story or giving them content that solves a problem of theirs, it instantly humanizes the bran and makes it more approachable and trustworthy.
The great thing about vlogging is that it is easy to create, edit and distribute, and it's plain fun! If you are interested in learning more about vlogging or the best way to get started creating your own company vlog, contact us or call 770-383-3360.