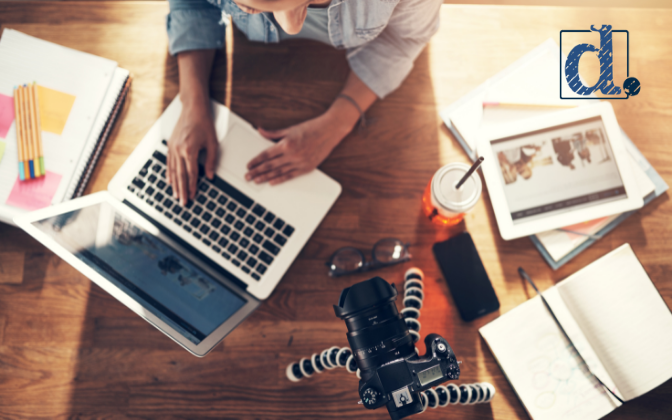 As marketers, we are always creating new ways to connect with our target audiences. Our radar is always on, looking for the latest tips, tricks and trends to meet them where they are. Thanks to the constant evolution of new technologies, more methods to reach potential customers are becoming more affordable, more common and easier to do.
One of these methods is vlogging. Vlogging – or video blogging – is exactly what it sounds like. It is a blog with video posts. If you can make a blog out of tips and tricks that you use to target the interests of your intended market, then you can make it into a vlog, too! Companies creating all kinds of products and services use vlogs, including companies that are closely tied with the home building industry such as home builders and mortgage companies.
Another method to share popular video content that today's consumers crave is by creating a TikTok account for your brand. TikTok is a short-form, video-sharing app on which users can create and share videos of up to three minutes in length. With 1 billion monthly active users, TikTok has skyrocketed in popularity and contains a wide viewer base, making this app a powerful platform for brands to reach younger target audiences and increase online engagement. Similarly to YouTube, brands can create TikTok accounts, become verified and utilize this app to share unique branded videos to capture audience attention and gain followers TikTok has high daily usage rates and the ability to go viral regardless of follower count. Incorporating this video platform into a brand's marketing strategy also offers the opportunity to receive exceptional user engagements.
But what are the benefits of creating and sharing videos? To start, the pandemic boosted consumer attention to video content, as 96% of consumers increased their video consumption. This means adding videos to your brand's digital content is an outstanding way to enhance the brand's overall online reach. According to Social Media Week, 78% of people watch online videos every week and 55% view online videos every day. These figures are only expected to climb as a Cisco whitepaper forecasts that 82% of all IP traffic, including that of businesses and consumers, would be video IP traffic by 2022.
Additionally, the one billion or more hours of video people view on YouTube monthly shows that consumers pay attention to video and share it with their friends. A recent 2021 survey actually shows that many users spend more time on TikTok than YouTube, so updating your vlogging methods to shorter videos may also be beneficial for improving online engagement rates for your business on both TikTok and YouTube. Creating such easily shareable and interesting content makes paying attention effortless for your viewers and target audience. Consumers love scrolling through their news feed and finding short snippets of entertaining, informative or visually interesting content. It doesn't take too much time out of their day, and it makes them excited to share it with their friends and family.
Another reason to vlog or create short videos to share on social media is that it builds brand credibility with the business' intended consumers. So much of our world is connected by websites, email, text, phone calls and social media – all of which do not guarantee face-to-face interactions. When consumers see the company's team telling the brand's story or providing content that solves their problems, it instantly humanizes the brand and makes it more approachable and trustworthy.
The great thing about vlogging is that it is easy to create, edit and distribute, and it's plain fun! If you are interested in learning more about vlogging, creating TikToks, or sharing short video content, our team is ready and happy to help you get started! Contact us or call 770-383-3360 to learn more about how we can develop engaging, well-designed videos to boost your brand's reach with your target audience.