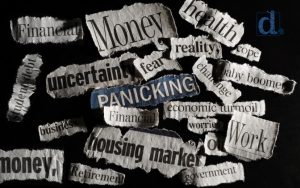 If you have watched a TV news cast or read a paper, you've read about economic uncertainty. Big-box retailers and malls are closing. Home builder confidence is down, and the stock market is all over the place. So, how as a business, do you plan for the New Year not knowing exactly where the market is going? What should your marketing strategy be?
Remember the 4 Ps? Product, Price, Place and Promotion. Today's market is unforgiving if one of them is out of line. It is crucial to build the right product, offer it in the right place and price it to be affordable for the target audience.  If these three Ps – product, place and price are aligned, then promotion is much easier.  Missing the market on them is the difference between a successful sellout and deep discounts or even losing money. Innovation is the key to success. It is time to think differently and more creatively about what the market wants and where it is going.
Look at the changes that retailers have made to stay relevant. From changing fast food menu items to focus on more health-conscious selections, to taking an Uber instead of a cab, to picking up groceries curbside, or even ordering dinner and having it delivered, the world is changing quickly. Wearable technology also keeps us connected 24/7 and with the crazy traffic that seems to be the norm in most cities, after a long day at work we all just want to wind down. Whether walking to a local restaurant, sitting in front of the TV with a beer or sipping hot chocolate with the kids in front of the fireplace, we all want a connection to simpler times and the easy life.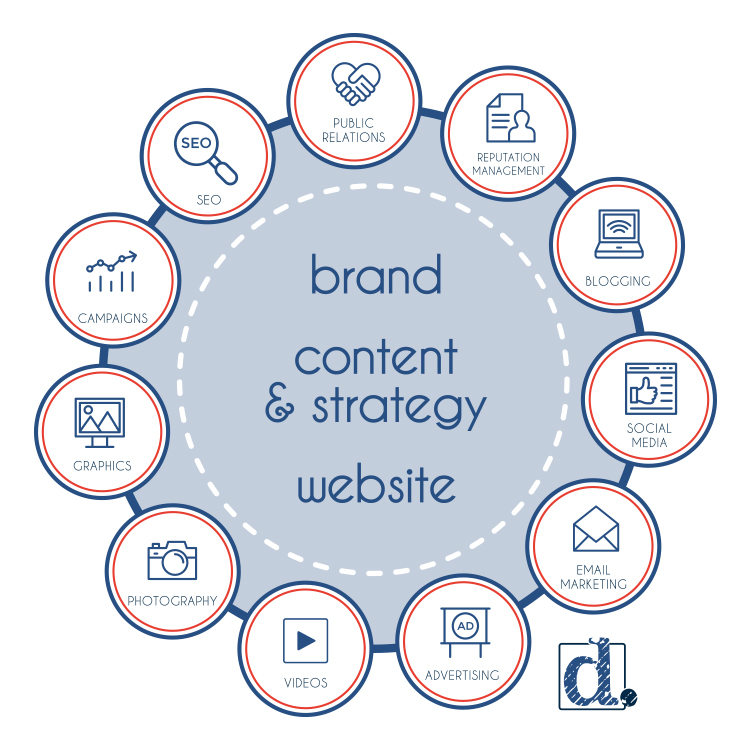 With this in mind, it is time to refocus on your marketing strategy and core assets. The basics of a sound marketing program include the items owned and controlled by your company – your brand, content and website. Make sure that these three pieces are updated to put your best foot forward. Do a self audit, or hire a marketing company like Denim Marketing to perform an assessment. For more tips on branding, see our recent article, "Does Your Brand Convey Brand Promise?"
Once your core assets are in top shape, create a strategy that drives traffic back to your core. By approaching marketing this way, we create an effective and flexible marketing strategy that sends traffic to your core while also syndicating content across all marketing platforms. Among the tactics that are typically included in a marketing plan are: social media, public relations, blogging, email marketing, creative, reputation management, advertising and search engine optimization. Each tactic is utilized to drive traffic to core assets while interconnecting them at the same time. This connectivity makes it easy for buyers to find your sites, no matter where they are.
Whether the economy looks great or not, it is critical for your marketing strategy to invite customers in.  Don't give a potential buyer a reason to discount your company or take it off their shopping list.
Denim Marketing works with clients to create six- to 12-month marketing plans that are flexible enough to accommodate changes. Our work with new home builders has shown how important being flexible is especially in the building industry where government regulations and the weather can slow a project down by days or even months. We focus on building an interconnected strategy that drives traffic to the website and proves ROI. Interactive elements are intertwined with traditional media for a more effective reach. This increases website traffic and referrals, as well as conversations and engagement.
Visit www.DenimMarketing.com to learn more and begin planning for 2019!