Branding is incredibly important for standing out to customers and setting your business apart from competitors. Branding tells people about the purpose of business, its values and what it strives to deliver. This is conveyed through memorable logos, taglines, images, even colors and fonts that communicate the compelling elements about a business to consumers.
Just like a well-put together outfit is more than wearing a stylish top and tasteful accessories, branding goes beyond creating a logo or graphic element. Branding delivers a company's message to its customers and target market. It is even displayed by a business's trade show booth, how employees answer the phone or how they respond to an email.
Evoking emotion and reminding consumers how they feel about a business is the mission of branding. We help our clients craft branding concepts that concisely tell a story. From visualizing the brand with a memorable graphic and a fitting color scheme to selecting the brand attributes that define its identity, we can help make sure the brand promise is delivered throughout all of your assets.
Each person has a unique shape and sense of style – companies are no different! We believe finding the perfect pair of jeans is just like creating the right brand for your company. There is incredible power behind selecting the perfect fit! Jeans aren't one-size-fits-all, and neither are branding strategies. Without a clearly defined brand, companies waste time with ill-fitting messages that don't truly resonate with their customers or target audience.
When Denim Marketing works with businesses on branding initiatives, we aim to understand the client and their personal story. We want to know what characteristics are important to them, the company's history and what resonates with their clients. We take every relevant aspect of the company and use these details to shape the brand, tagline and messages. Whatever the business' specific needs and niche, we tailor our marketing strategies to offer a comfortable, reliable fit.
We then present logos in black and white so that clients can get a feel for the mark itself without the emotion evoked by colors. Denim Marketing President and Founder Carol Morgan says, "It is hard enough to choose a mark and a font without the distraction of all the pretty colors." After the decision is made on the final logo and font, our content creators then examine the emotions each client wants to evoke from potential customers and work to create a color palette to target the appropriate audience.
As we rebrand any company, we focus on creating a design that displays well on a variety of marketing materials including signage, the website, flyers, hats and other swag, even stationery – business cards, note cards and more.
One recent branding project that Denim Marketing worked on with a partner agency was for The Stitchery in Rome, a destination shop offering machines, fabric, classes, workshops and special events. Local boutique owner Stephanie Bradshaw aimed to revitalize her business by rebranding its logo with a more modern look.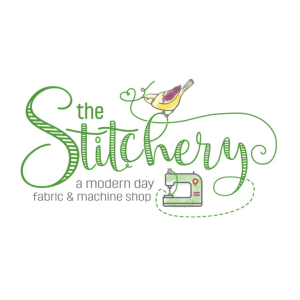 To fit the charm of her brand and personality, we wanted to create a logo that incorporated Stephanie's love of birds and sewing at the forefront of its design. As a result, we created up upscale, modern logo featuring a modern sewing machine as a visual language element, unique font reminiscent of a textured stitch and a bird perched on top of the text holding thread in its beak. The logo also includes a primary green color (Bradshaw's favorite color!) and additional accent colors of complementary yellow and pink. Ultimately, we delivered a modern design that perfectly captured the brand's personality – and we can do the same for your business too!
Let us help you select the perfect branding fit for your company! Call us at 770-383-3360 or reach out to us online today.