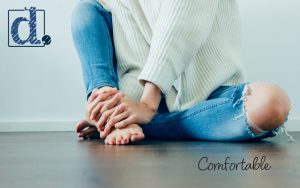 What does your brand say about you? Does it evoke the thoughts and emotions that you want it to? Is your brand living up to your brand promise?
The branding process typically starts with a brand brainstorming session or multiple focus groups where participants (employees, clients and partners) toss out words that they feel are synonymous with the company's brand.  From there, the brand often gets transformed into pictures. For instance, what other brands are similar? What images evoke the same feeling that the corporate brand does?  It can be a complicated process.
As an example, Denim Marketing is a marketing agency focused on a tried-and-true brand promise of providing clients with a comfortable, practical, dependable, reliable, trusted and personal experience. The three pillars of our brand, or unique selling proposition, are comfortable, reliable and personal. We strive to provide every client with an experience that aligns with our brand. When we storyboard our brand promise, lots of additional words come into play. Here is what it looks like: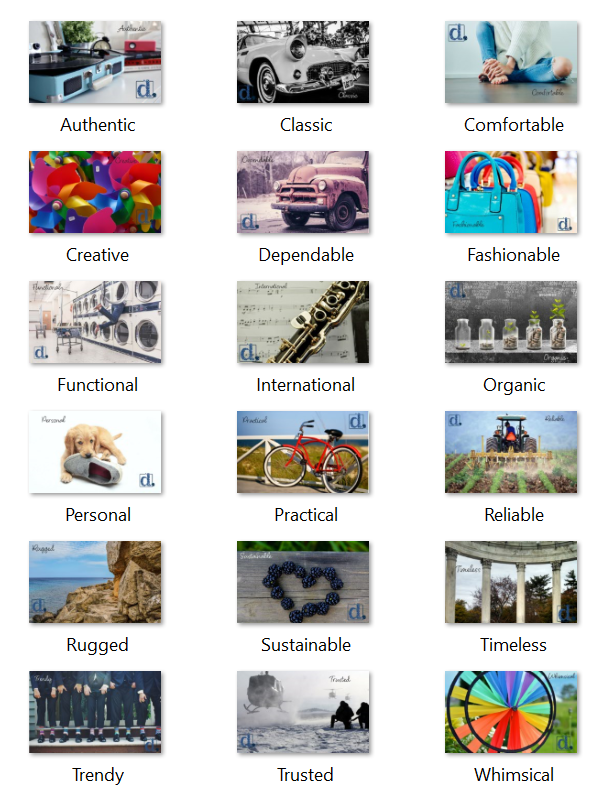 This year we have been involved with three different branding projects. In all three instances we helped refine the brand for the client and worked to ensure it represented their company and brand promise.
For Lamar Smith Homes, we worked to create a new logo using the oak tree that had served them so well in the past. As a developer, Lamar Smith once rerouted a road in a development to save a grove of 100-year-old oak trees. This focus on integrating communities into its surroundings while preserving nature became something the company was known for. We created a logo with a stylized oak tree to give a nod to the past while bringing the overall look of the mark into 2018.
Faber Homes decided to rebrand as Faber Builders, Inc. to provide a more encompassing name for the variety of work they do. Although well-known as a new home builder, Faber also develops shopping centers and does commercial work. Using Faber Builders, instead of homes, aligns better with the company's services and provides a place to grow into the future. For Faber, we rolled out the new logo digitally across their brand assets – website, social media, etc.
The City of Powder Springs recently developed a new master plan that incorporates the town center as the hub of the city. This town square makeover will incorporate mixed use development, as well as connect the existing trail system to the Silver Comet Trail and other key destinations. As part of the planning process, the city developed a new logo. This mark incorporates a modern version of the water pump with lively colors. Although not fully rolled out across all platforms, Denim Marketing worked with the City to finalize the logo and create branding guidelines. Additionally, we rebranded all social media assets as part of the current 'P.S. Did you know…?' campaign.
If you are interested in refining your brand or creating a new brand and brand promise, contact us! You can also read our article, Make Your Brand Unique, to find out more about branding for your target market.