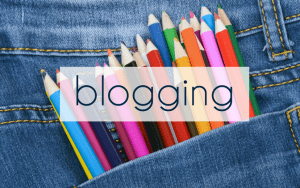 When denim jeans were introduced to the world, few thought they would become the fashion and utility garment of choice they are today. Blogging has a similar history. Previously considered something that individuals did to chronicle their lives, blogs have become indispensable over the last decade to brands and companies worldwide. Blogging for business is mainstream.
Blogs help companies increase brand awareness and promote their business in at least two powerful ways. First, blogging provides a more casual, approachable venue for companies to tell their customers, and potential customers, more about who they are and what they offer. Second, blogging is an excellent way to enhance a website's search engine optimization (SEO). This is simply because each time a blog is posted, the search engines are notified that new content has been added to the site. The search engine – like Google, Yahoo, Bing – will then visit the website to crawl and index the post, and this increases the site's relevance for the keywords included in the blog post. The more a site is crawled, the more likely the site is considered an expert resource. The higher the credibility, the higher the search result ranking. Posting at regular intervals brings a company search engine attention, which yields search engine results. Customers searching for companies or services will find those who are blogging for business and posting fresh content.
Companies that use blogs most effectively are those that are always looking for new and fresh stories to share with their audience. Topics that resonate with customers showcase the company's expertise in an area, are more educational in nature and less of a sales pitch. It is also extremely important that blog posts be comprised of unique, quality, original content. When blogging for business, your company needs to be the original source for the material it publishes.
Blogs are also places where employees are celebrated, where awards are announced and where updated products and services can be more fully explored. Rather than thinking of them as the vanity journal of days gone by, businesses should consider blogs as a way to be authentic and transparent with clients.
The blog is a rugged workhorse and a cornerstone in the foundation of a successful marketing strategy. Think of the blog as a main component of your content strategy. Anything you post to the blog should be syndicated to a variety of other sites including social media sites (Facebook, LinkedIn, Google My Business, Twitter, Pinterest, etc.) and also considered as content for email marketing, public relations and campaigns.
Our staff of expert storytellers writes riveting stories that improve SEO and create connections with customers. Call 770-383-3360 or Contact Us to learn how we can create a successful content marketing strategy and craft stories for your company.