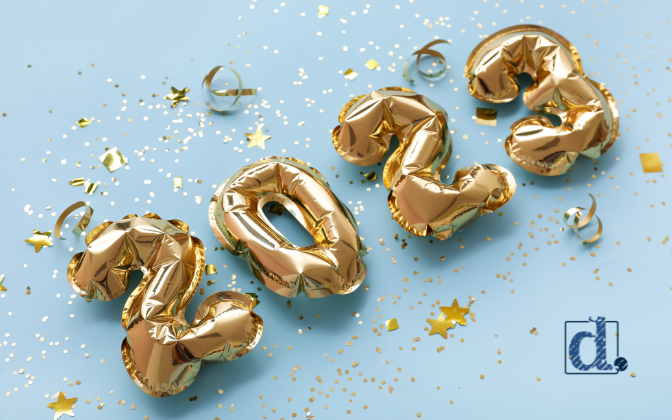 Is your marketing team ready for 2023? Denim Marketing compiled our top 5 marketing tips for home builders, remodelers and developers for 2023. As we all look for ways to be more effective with marketing, we hope these marketing tips offer you direction and ideas for things to try or improve in the new year.
Marketing strategies, goals and tactics – do they align?
Google's Helpful Content update.
Think Vertical – the importance of taking vertical photos and videos.
Reels – how to go viral with trending music.
Email Marketing – creating drip campaigns to maximize outreach.
Marketing strategies, goals and tactics – how do they align?
– Charlie Gamble, Social Media Manager
While often used interchangeably, strategies, tactics and goals play vitally important but different roles in the development and execution of marketing campaigns. Think of your marketing strategy as the blueprint for the system that is your marketing campaign.
To run efficiently, we must know what the system requires for optimum operation! On the other hand, goals are measurable results that we want to accomplish during the duration of a campaign. Goals should be time-based, measurable and, most importantly, realistic. Tactics are the actions we execute daily. Look at tactics as the detailed task work involved in making strategies and goals come to fruition.
Aligning each category with one another will create a more cohesive process and campaign. To give an example, using social media channels to increase website traffic is a strategy; increasing website traffic by 30% within the first quarter of the campaign is a goal, and creating social media content is a tactic that will help reach our overall goals. Monitor these three categories in a meaningful way and see how they can add a boost to your next campaign!
Write Helpful Content
– Carol Morgan, Founder & President
Google's latest algorithm is the Helpful Content update, and it rewards websites with unique original content. But that also means they are penalizing sites with unhelpful content! If you developed website content to game the search engines, it will probably take a hit and no longer show up in Google searches.
Types of unhelpful content to watch out for include summarizing someone else's work without adding anything of value and writing specific content just because it's a trending topic. You can mitigate unhelpful content by removing it from your website. Keep in mind it will take Google time to recognize it has been removed, so be patient.
Create quality content that is successful with the new Google update by writing content for humans to read, not search engines. Create people-first content to provide a wonderful experience for the viewer while using best SEO practices. Answer questions, provide FAQs; in general, take a deeper dive into content and be an authority. Be helpful.
Think Vertically
– Melissa Walcott, Senior Content Creator
It is important to shift your perspective. It should come as no surprise that video is taking over social media! With high-ranking platforms such as TikTok and Instagram generating viral video content daily, exclusively implementing static images into a social plan is a thing of the past.
However, these sites focus on vertical photos, not horizontal ones. Due to this restricted vertical template, horizontal photos crop awkwardly, forcing creators to sacrifice large portions of a photo. As we know, construction is traditionally photographed horizontally. This trend especially affects home builders, developers and remodelers, pressing them to choose which aspect of a room to highlight versus showing off the entire space.
Get ahead of the curve by thinking vertically. When ordering or taking photos of your new home community, ask the photographer to shoot vertical shots and videos that can be implemented in Reels and on TikTok. Highlight the construction process by shooting videos throughout the various building stages.
Decorating your community's model home? Capture it on film! Don't forget to also share your Reel to stories on Instagram and Facebook for bonus engagement. This shift in focus will not only generate record-breaking impressions and engagements for your page, but it will also launch your company's social plan into the new year.
Remember to Use Trending Audio
– Annslie Galliher, Junior Content Creator
Going viral on Instagram is a tricky task that every home builder, remodeler and developer wants to achieve. Whether you are featuring a model home or highlighting a community amenity, incorporating Reels into your social media calendars that can be used with trending audio increases the chances of your videos going viral.
Popular audio can be found under the "original audio" section when you tap the music note on the left-hand side of the reel screen. You'll find popular trends by scrolling through the Reels explore page! Using trending audio is a fantastic way to increase engagement, grab your audience's attention and keep your page current. To learn more about reels and trending audios, check out our blog on How to Create Instagram Reels for New Home Communities.
Create Drip Campaigns to Maximize Outreach
– Courtney Stewart, Vice President of Client Services
Email marketing is a key outreach component, allowing home builders and developers to stay in front of potential customers throughout the buying process. Drip campaigns, or autoresponders, are particularly useful for supplementing sales agents' outreach efforts.
When drafting a series of autoresponder emails, consider the most frequently asked questions your sales team receives from potential homebuyers. What information can they use to help convince buyers that your community and homes are right for them? Answer their questions before they even think to ask them!
Examples of our favorite autoresponder topics include:
community, amenity and lifestyle details
local area features
warranty information
preferred lender or incentive details
a builder story with information on your USPs
information on floor plans and customization or personalization options
design center or included/upgraded features available
This pre-set series of emails consisting of mostly evergreen information is an ideal way to stay top-of-mind with buyers early in the sales funnel. But remember, it is a companion to, not a replacement of, direct contact from your sales team!
Hope you enjoyed our top 5 Marketing Tips for 2023. Let us know in the comments what other tactics you'll be implementing this year.
At Denim Marketing, we know that jeans aren't one-size-fits-all, and neither is quality content. If you are struggling to put a content plan together or to write stories consistently, Denim Marketing can help. Contact us here!