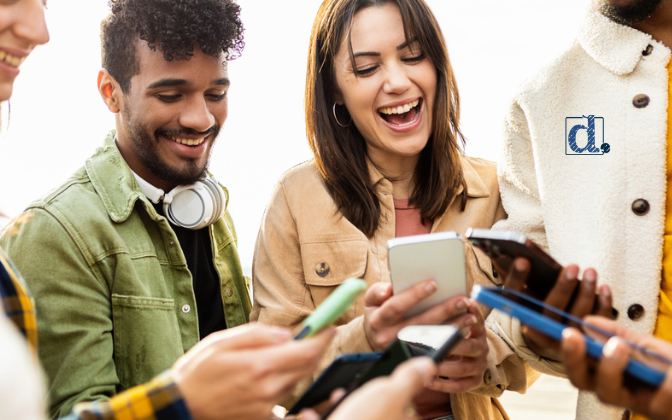 Incorporating video into your social media calendar is the best way to grow engagement and improve views for your new home communities! Instagram has terrific tools for creating an Instagram Reel, such as trending audios, creative effects, hands-free recording and multiple sharing options to help develop intriguing reels to fulfill your brand's video content needs. Programs like Canva and iMovie offer simple ways to build fun Instagram reels — creating video content has never been easier!
Instagram Reels
Reels are a fun way to create attention-grabbing videos to share on Instagram! Record and edit 15-second multi-clip videos using unique audios, special effects and creative tools directly on Instagram. Share reels with followers and if you have a public account, give reels access to a broader community through the Instagram explore page.
Creating Reels
To begin creating a reel, select the add post icon at the top right of your Instagram newsfeed and then select "reel" on the bottom right. You'll see several editing tools on the left side of your screen that will help you create a fabulous reel, including:
Audio – Using a trending song or audio is the best way to boost the success and popularity of your Instagram reel. But if you don't like any of the trending music, you can search for a song or audio from the Instagram music library or use original audio.
AR Effects – Choose from the many effects in the Instagram effect gallery created by Instagram and creators from all across the globe.
Timer and Countdown – Instagram provides a timer on reels for users to record clips hands-free. You press record and see a 3-2-1 countdown before the recording begins.
Align – Align objects from the previous clip before pressing the record button to transition from clip to clip seamlessly. This editing tool is perfect for outfit changes or adding a new friend to the reel.
Speed – This tool allows you to speed up or slow down selected parts of a video or audio. The speed tool helps with creating slow-motion videos or staying on beat.
When recording a reel, you can record the video all at once, as individual clips or by uploading videos from your gallery. You will notice a ring around the record button that indicates the progress of the reel when recording.
Sharing Reels
Instagram allows users to share reels with followers and the Instagram community through the explore page, depending on your account's privacy settings.
Private Accounts – With a private account, you can share reels to the account feed, which only followers can view. People will not have access to your account's original audio, and they will not be able to share your reels with other users.
Public Accounts – Public accounts can share their reels to the Instagram explore page and their feed for followers to view. Your work appears on dedicated pages when sharing reels that feature trending songs, specific hashtags, and effects.
When ready to share the reel, move on to the share screen! On this screen, you will save drafts, add captions and hashtags, change cover photos and tag other users who are featured. You can choose whether the reel lives on your feed or a separate reels tab on your profile.
Programs to Create Reels
Canva
Canva is a graphic design program to create social media graphics, stories, reels, video shorts, presentations and other visual content. This program allows you to either start on a blank canvas or choose from one of the many provided templates. You can use different elements, colors, fonts, and audio to help create visual content that perfectly represents your style and brand.
With horizontal sizes for Facebook and YouTube videos and vertical sizes for Instagram reels and stories, Canva makes it easy to create reels and video shorts for any platform!
Sign up on Canva for free to access the basic essentials to start creating, or sign up for Canva Pro to access all the premium content, including over 20,000 templates, more fonts with the ability to upload your own and more free stock photos and elements.
iMovie
iMovie is a video editor available only on Apple products, such as iPhones, iPods and Mac computers. This program helps you cut and edit projects like a professional! With easy-to-use tools, you can add photos and videos to projects, smooth transitions, seamlessly trim clips and fade audio.
To give your visual content a more dramatic feel, iMovie provides special effects like adjusting the clip's speed, split screen effect and picture-in-picture. Going for a nostalgic film aesthetic or maybe a bold comic book look? iMovie has you covered with 13 creative video filters to choose from that can give your project that cinematic touch. Finding the right audio is made simple with 100 soundtracks on iOS that automatically adjust to match the length of the project and the ability to add built-in effects and voiceovers.
iMovie supports 4K video, ProRes video2 and Apple ProRAW images, allowing you to edit projects that include professional quality content.
Movie Maker
Windows Movie Maker is part of the Windows Essentials suite by Microsoft. Movie Maker is a video editing tool designed to help users create and enhance videos using pictures, clips, and art. This program is perfect for beginners!
With Movie Maker, you can apply filters, effects and other enhancements as well as split videos, adjust audio and duration, add text and choose from a wide range of seamless transitions!
Adobe Royalty Free Music
Adobe Stock has a curated collection of royalty-free music selected by experts. These soundtracks are cleared for commercial projects and are sure to add a new level of energy to your creative work. Adobe Stock has a royalty-free track for all your visual content with categories like pop, electronica, classical and film.
Instagram reels are a fun, creative way to get your message out there. Work with your business team to create reels that represent your brand perfectly!
Need Help Creating Instagram Reels?
Need help creating Instagram reels or engaging content for your home building, development or construction related business? Denim Marketing can help! Contact us here on the website or by calling 770-383-3360.