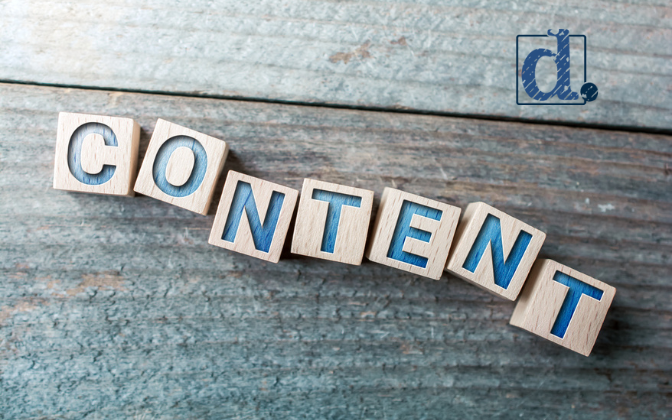 Here is everything you need to know about the Google helpful content update! We've been saying it for years, quality content matters!
Google recently announced its new helpful content update to help searchers find the high-quality content they seek. This new search algorithm weeds out the unoriginal and low-quality content that might have ranked high previously in search results.
With proven analysis, the helpful content update boosts result rankings when searching topics like technology, entertainment and arts, shopping and online education.
How does Google's helpful content update work?
Google's helpful content update is a new site-wide algorithm for ranking websites within the search engine. This updated system automatically detects websites that display low-quality or unhelpful information and decreases their ranking for a more satisfying search experience.
As this update rolls out, websites that feature content primarily for search engine rankings will take a hard hit. Websites with significant unhelpful content are less likely to perform well in Google searches.
With this update in full swing, removing content that Google could recognize as unhelpful is crucial to prevent your website from signaling as low-quality. It may take some time for Google's classifier to determine that your website is no longer unhelpful after removing useless content.
Google's update only applies to English searches, but it plans to expand this to other languages.
Tips for Creating High-Quality Content
How can you be sure your company is creating quality content that is successful with the new Google update? The answer is simple, stop producing content for search engines and start creating content for humans to read. When it comes to people-first content, you are producing works that provide a wonderful experience for the viewers and engaging in the best use of search engine optimization (SEO) practices.
Here are a few questions to ask when developing people-first content:
What content will provide a helpful experience for the website's intended audience?
Does your website display a central purpose?
Will viewers leave your website feeling like they had a satisfying experience?
While it remains essential to incorporate SEO practices when creating helpful content, it is vital to steer clear of creating works that put search engine traffic first.
When trying to dodge an SEO-first approach to creating content, ask yourself questions like:
Are you producing excessive content on multiple topics hoping that a portion of it ranks high in the search engine?
Are you primarily summarizing someone else's work without adding quality value?
Are you writing specific content just because it's a trending topic?
Will viewers leave your website feeling like they need additional information from other sources?
Google will improve the helpful content update over the coming months to ensure the classifier continues to detect low-quality content and provide people-first content as the top search results.
Importance of Quality Content
Content makes your company unique and sets it apart from the competition. Blog, website and social media content support your unique brand and identity. Quality content shares stories and helps prospective customers envision living in your home or using your product.  It isn't quality content if your blog is full of articles that could appear on a competitor's blog.
At Denim Marketing, we start all contracts with a strategy envisioning session where we discuss upcoming projects, past projects, trends, thought leadership, diversity and more. From this, we compile a list of potential stories to tell over the next several months. Content is unique to each client and considers unique selling proposition, location, lifestyle, sales milestones, homes for sale, events and more.
At Denim Marketing, we know that Jeans aren't one-size-fits-all, and neither is quality content. We work to create a perfect fit for each client's marketing program with a focus on public relations, blogging, social media, email marketing, campaigns and more. If you are struggling to put a content plan together or to write stories consistently, Denim Marketing can help. Contact us for more information.