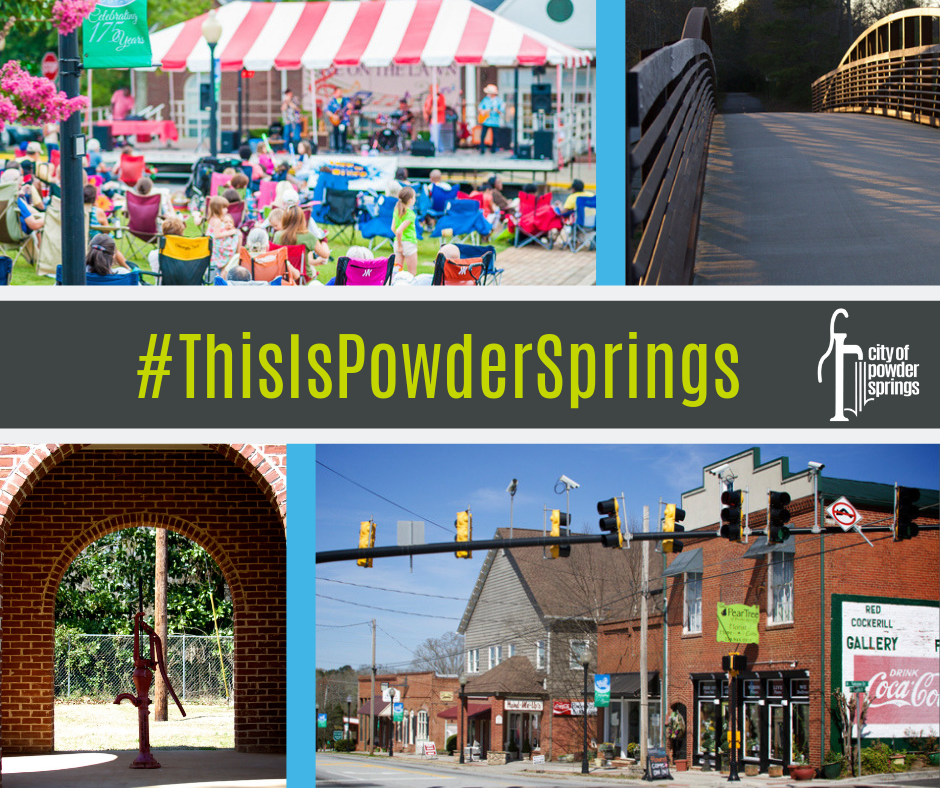 Denim Marketing has been working to implement successful marketing for cities, and this includes work for the City of Powder Springs. Our most recent project, the #ThisIsPowderSprings campaign, was designed to continue the momentum gained during the 'P.S. Did you know?' campaign which took place in 2018. This new campaign urged people to share things about the City using the newly-designated City hashtag, #ThisIsPowderSprings, on Facebook, Twitter and Instagram.
Courtney Rogers,  Senior Account Manager for Denim Marketing comments, "The campaign was intended to promote this new hashtag, familiarizing people with it and encouraging its use for the foreseeable future, which helps to create user-generated content and conversations about Powder Springs."
In addition, the campaign shared content from local businesses within the City to promote a sense of community and support.
Unique messaging was developed to promote the campaign and new hashtag. In addition, the City pages followed all relevant businesses located within the city on Facebook, Instagram and Twitter. The City pages also followed all City-related hashtags such as #PowderSprings, #PowderSpringsGA, etc. Then, statuses and images shared by local businesses or by people using the hashtag were re-shared on the City of Powder Springs social sites.
Rogers continues, " A lot of research and planning went into implementing this successful campaign. We focused specifically on hashtags and local businesses. Over 300 businesses located in the City were researched and followed on social media sites."
A custom content calendar was created for social media, and content was posted to each social site. Additionally, Facebook ads were created and monitored.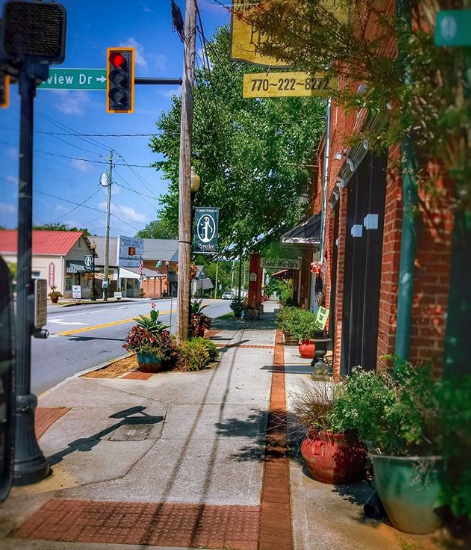 Overall, there were two types of content that performed the best – content showing real people who live in Powder Springs, and content that illustrated Powder Springs' best amenities.
During the six-month campaign, the City of Powder Springs' Facebook page grew by 2,390 followers, with 6,106 total fans (+65%) on the final day of the campaign. The page earned 1,123,382 impressions, up 223% when compared with the previous 180 days. Page interactions (+172%), page views (+138%) and page reach (+118%) were all up as well.
Instagram earned a total of 149,887 impressions (+1,096%) during the campaign. On average, posts reached 466.8 people per day (+1,123%), while the City of Powder Springs Instagram profile page earned 2,641 views (+454%) during the campaign. Followers increased by 599 (+163%), to 934 total followers.
The Facebook advertising budget included both boosted posts and page likes. Throughout the campaign, the page grew by 1,083 followers due to page advertising, with the cost averaging $0.65 per new follower. Boosted posts also performed well, reaching just over 60,000 people, for an average of $0.10 per engagement. A Boosted Post ad about Dog Appreciation Day showing a local resident's smiling pooch performed the best in terms of average cost per result, with a $0.04 CPR.
Successful marketing for cities needs a plan and takes lots of leg work. We'd love to work with your city, county or municipality. Let the team at Denim Marketing know how we can help.