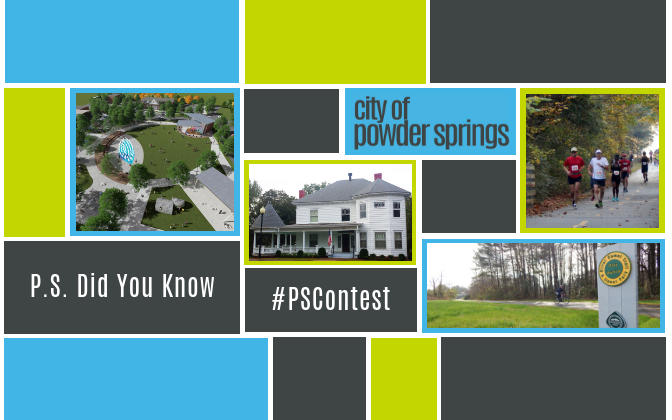 The 'P.S. Did you know?' campaign was designed to promote the benefits of living in the City of Powder Springs while encouraging interaction through social media. This city marketing campaign encouraged residents and people familiar with the City to share their favorite things about Powder Springs to Facebook, Twitter or Instagram using the hashtag #PSContest. 'P.S. Did you know?' refers to Powder Springs, but has the secondary meaning of 'pssssst – did you know?' As if you are whispering a well-kept secret to your best friend.
During the 90-day contest, weekly $25 prizes were awarded randomly to those who entered. The prizes were selected from local Powder Springs businesses and included restaurants, retail stores, boutiques and personal care.
Although many people think of social media as a platform for individuals and businesses, this campaign shows the importance of engaging with followers through social media for cities, counties, municipalities, chambers of commerce, etc. Campaigns and promotions such as these bolster city marketing plans and  help residents become raving fans by displaying and sharing their pride in where they live.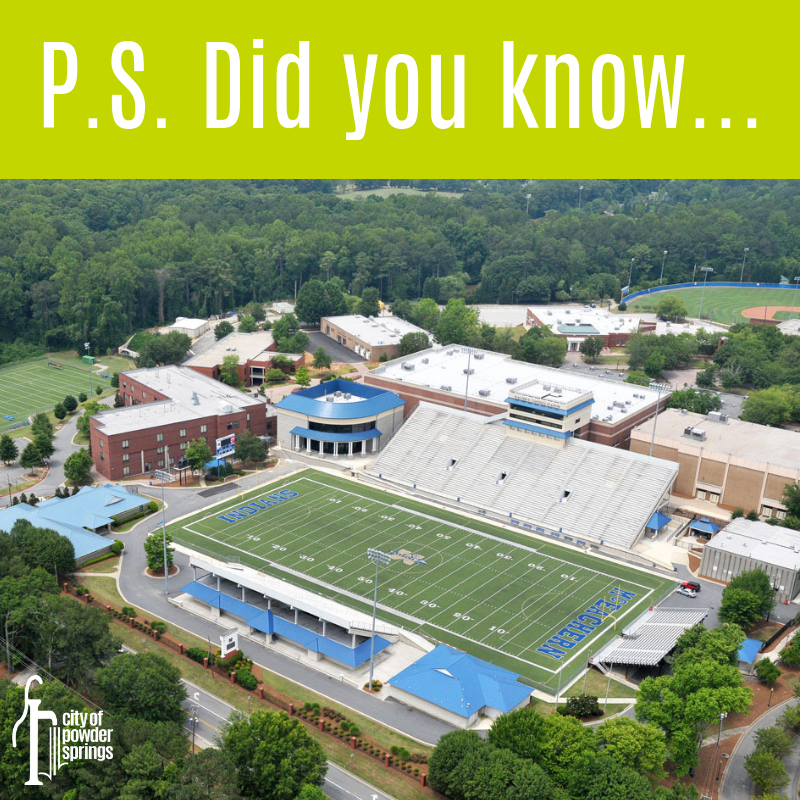 The campaign was initially promoted through a blog post on the City's website, as well as through PR efforts. The story was picked up by Marietta Daily Journal, Atlanta Daybook, West Cobb Patch, Atlanta Real Estate Forum, and Cobb County Topix. The campaign incorporated a wide array of custom graphics, including an 8×11-inch flyer, Facebook and Twitter header images, and individual post graphics.
Each month, a custom content calendar was created for social media, content was posted to each social site, comments were tracked, and winners were announced and contacted.
The results? During the 90-day contest, there were a total of 390 eligible entries, with a total of 3,725 reactions, 897 comments, 373 shares and 955 new followers on Facebook.
The Social Media Stats
During the 90-day campaign, the City of Powder Springs Facebook page earned 237,900 impressions (+239.2%), 4,756 total engagements (+230.3%) and 147 clicks. Page fans increased by 62.3% when compared to the previous 90 days (net 1,333 fans).
During the campaign, Instagram earned a total of 4,351 impressions (+631.3%) and 238 total engagements (+5,850%), while followers grew by 51 (+18.3%).
Finally, Twitter earned 6,061 organic impressions (+204.1%) and 160 total engagements (+226.5%) during the campaign. Followers increased 6.4% (+11).
Advertising Stats
The Facebook advertising budget included both boosted posts and page likes. Throughout the campaign, the page grew by 955 followers due to page advertising, with the cost averaging $0.21 per new follower. Boosted posts also performed well, reaching nearly 55,000 people, for an average of $0.32 per engagement. The Seven Springs Water Park boosted post performed the best in terms of average cost per result, with a $0.12 CPR.
Reactions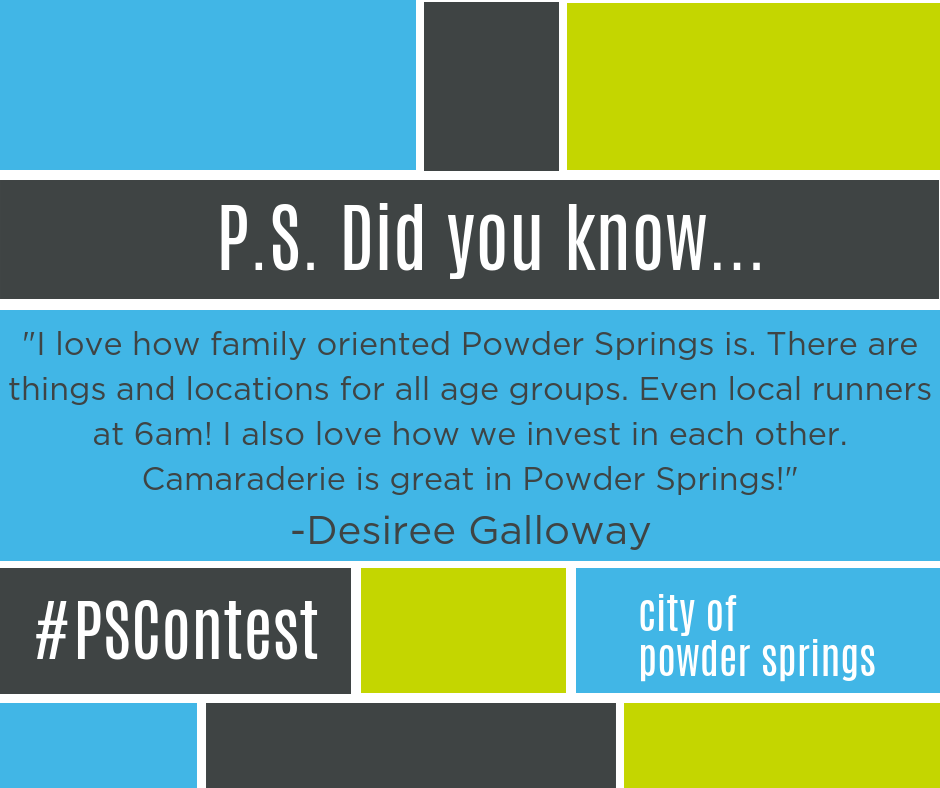 Pam Conner, City Manager for the City of Powder Springs, comments on the campaign, "I received positive comments from a few residents about this campaign, and they said we need to do more of or continue this type of contact with the public."  She continued, "We plan to do just that!"
If your city, county or municipality is struggling with city marketing or social media or just doesn't have time or the bandwidth to put a strategic social media program in place, Denim Marketing can help. Here are some of our ideas for you.
How Cities Can Use Social Media
Disseminate Information – let residents know when holidays are, when garbage pick up is or the new date for the Holiday Parade.
Engage & Interact – find out what your residents want to know more about and share it. Reshare news in the local area. Become seen as a resource for information.
Be Accessible – give residents a way to reach out about things they like and don't like.
Improve Public Image – promote all the positive things going on.
Be Inclusive – create events and ask residents to attend, create polls and ask their opinion, find a way to reach different constituents and be inclusive of all.
Contact Denim Marketing at 770-383-3360 or via our contact form to explore ways we can work together.