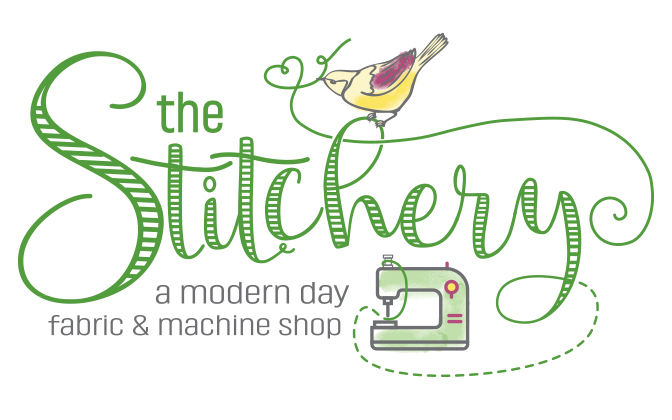 Denim Marketing worked with Stephanie Bradshaw, owner of The Stitchery in Rome, Georgia, on rebranding her boutique local shop with a fresh new look. With the direction of creating an upscale, modern brand and including both a bird and a sewing machine, Denim Marketing Creative Director Dina Gundersen accepted the challenge.
"Our goal was to bring Stephanie's personality into the new brand by including her love of birds and supporting one of the most important facets of her business by incorporating a modern sewing machine as a visual language element," Gunderson said. "This rebranding was an incredibly fun project and made me dust off my own sewing machine to see if I could remember how to use it!"
The resulting logo includes an updated look and feel that is much more modern. A unique font reminiscent of a textured stitch is used for the company name while a simple sans serif typeface highlights the store's new tagline.
An icon combines the 'S' of the primary logo along with the bird and an additional flourish designed to look like a row of stitches. The primary green color is a nod to Bradshaw's favorite color, and complementary yellow and pink are additional accent colors.
"I loved working with Denim Marketing!" Bradshaw said. "2022 marks the 10th anniversary of The Stitchery and it was time for a rebrand. Denim Marketing translated my thoughts and personality to create a new modern logo. I am excited to kick off the new year with a fresh look and logo."
The Stitchery is a destination shop offering machines, fabric, classes, workshops and special events. To learn more, visit www.TheStitcheryRome.com.
If your business is in the market for rebranding or a new logo, let the team at Denim Marketing know! We love helping companies market to target audiences with effective branding. Contact us here or call 770-383-3360.