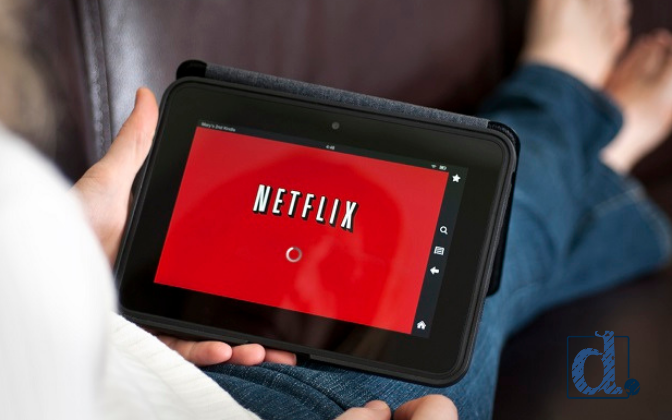 Netflix implemented change. Who remembers going to Blockbuster and browsing through rows and rows of VHS videos? You had to rewind before you returned the VHS or you were charged a fee! You could reserve titles that were coming out and wait a few days or a week with anticipation to get them. After that, there was Redbox, where you could select the movie you wanted to watch and get it on DVD, Blu-ray or 4K UHD immediately — if the box had it in stock. Well, getting in a car to drive anywhere to get a video is so yesterday, or so 1990s. Who has a Netflix account? According to Statista, 74 million U.S. and Canadian subscribers do.
Netflix has changed the game. It changed how we watch movies and it changed our perception on waiting.
Immediacy and The Netflix Effect
So, what is the Netflix Effect? The Netflix Effect, coined by my friend Lisa Parrish and made famous by me, is that 'want it now, expect it now' mentality. Netflix provides online access 24/7.
It is the ability to take an action and get a response when you want it. In other words, Netflix puts the customer in control.
It is immediacy. We all thought we had It good back in the day when we could get Pizza Hut delivered or drive through McDonald's and get a burger or fries pretty much any time of day. The Netflix Effect takes immediacy a huge step forward. It is the ability to want something now and get it now – immediate gratification. Not even Amazon is immediate. DoorDash, Instacart, Grubhub, Uber Eats, Postmates (food, alcohol, groceries, pharmacies – you want it, they bring it), but unlike Netflix, you are going to wait an hour or two or even a day or two.
Force Magnifier
COVID-19 was a force magnifier. It propelled everything that was already changing to move and change faster. Things that were moving in a direction picked up speed and moved faster.
Technology and online conferencing. How many of you have Zoom now and didn't 20 months ago? Talk about a warp speed!
Online Shopping and Home Delivery. These trends led to the demise of the 1980s and 1990s malls as destinations.
Outdoor living and entertaining. If it is nice out, you can entertain yourself and guests outside.
The ability to work from home. Hybrid work is now the norm. Employees might go to the office a day or two a week, but the vast majority are still working from home in some form or fashion.
Spending Time with Family
During 2020 and 2021, more than ever we all spent time with family and focused on family, health, safety and school, then we spent more time with family and meal planned and tried to help kids with homework, then we spent even more time with family, and somewhere in the middle of this, we realized. . . . my house isn't set up for everyone to work from home and do school at home. Spending all this time together meant time to look at and evaluate your home. Many people figured out the house wasn't what they wanted or where they wanted it. It wasn't big enough, or maybe the completely open floor plan didn't lend itself to having business meetings in private without noise or distractions with dogs and kids running around.
The Big Move Home
Out of this came 10 years of pent-up demand. Millennials waited 10 years to get married, have a baby and buy a house. In fact, this generation often buys a home and gets a dog before getting married or starting a family. In 2020 and 2021, the Millennials decided to buy their first home and everyone else moved too — boomers moved down and other generations bought bigger homes to accommodate growing families. There were bidding wars, low new-home inventory, price increases, building material shortages and lots of demand. For those who work in the homebuilding industry, I'm not telling you anything here you haven't lived through for the past two years!
Looking forward to 2022 and Beyond
How do we interpret these trends for business and sales success? Where is marketing going? If you are a new home builder, what action do you need to take?
Online Shopping and Home Builder Websites need to evolve. Online shopping isn't just for clothes and cars and groceries. Homebuyers are shopping online, too. Websites are incredibly important, but so are reviews, social media and a myriad of other tactics. Buyers need to find everything they are looking for on the website – home plans, locations, community information, pricing, videos and 3D tours. Are you giving your buyers everything they need to make a decision?  A decision to keep you in the mix, not to eliminate you and shop with a competitor.
We could talk for hours about websites and what they need to have to keep your building company competitive in 2022 and beyond. Websites need to load fast on desktop and mobile, buyers need to find what they are looking for easily and quickly whether that is your hours, services, products, etc.
Remember with most folks still working from home, they have lots of time to shop online, so make sure to give them what they need. The market is still hot and we can't build them fast enough, but today's new homebuyers shop online and they want to see the home before they buy it.
Unassisted Access is just one way to give buyers choices. Maybe they want to tour move-in ready spec houses after hours? Are you giving them enough access to what they want access to?
Remember the Netflix Effect. The buyer wants to be in control of their customer experience. They want to shop when and where they want.
This means that home builders need to provide more choices than ever for online shopping on the website, as well as offer virtual appointments via Zoom or Facetime or whatever your sales team is comfortable with and trained to use, and, of course, unassisted access.
Companies like NterNow and Utour use an app to give home shoppers a one-time code to enter and tour a home. In-person is important, too. Your team needs to be trained to provide an individualized shopping experience for each unique buyer. Providing what they want, when they want including communicating with them the way they want whether that is phone, text, email or Zoom.
Messaging. Keeping buyers informed is important. Messaging and communication are key. Communication is about setting expectations. Working for builders nationwide, communication has been key for the past 20 months. We wrote and rewrote and shared and reshared messaging related to COVID-19 and safety protocols on behalf of builders. Are your sales centers open or closed? Closed? By appointment only? Have the hours changed? What is the best way to reach you?
By appointment only has become quite the rage. Many builders have found that it makes for a much better shopping experience and environment both for the buyer and the agent. It provided dedicated one-on-one time without interruptions to work with the buyer. Often buyers need to prequalify before setting an appointment. Some builders like it so much they have decided to continue by appointment only.
With incredibly and historically low inventory of less than one month, VIP lists are quite popular again. Setting expectations for how the VIP list works is important. Is it first come, first served or a lottery or a completely different system? Make sure home shoppers know what to expect!
Keep the Netflix Effect in mind – they want it now – so set expectations related to how you are operating and what they should expect
OSC or online chat. Does your company have an Online Sales Counselor (OSC)? An OSC will greatly impact your turnaround time on getting back to leads. It also helps the speed of your response, the number of responses, and ultimately, the number of appointments made.
Make sure if you have an OSC that is front and center on your website. They should respond to your live chat, messages and calls.
Our home builder secret shop reveals some shocking results for response times of builders with and without OSCs. Click here to read the Online Mystery Shop report.
Other automation, such as bots can be used in conjunction with an OSC if the volume of leads warrants it. A bot can often answer basic questions freeing up the OSC for the more technical questions.
Social Media continues to generate leads and awareness. It is the place that potential customers look for what's new, to explore your customer service, to get reviews and stay in the know. Facebook and Instagram continue to be the powerhouses with Facebook driving a ton of traffic through ads. LinkedIn is the place to be if you are selling business to business (b2b).
Reviews. Yes, these are still important.  Customers look at them and expect you to have them. They don't all have to be perfect. A mix is good. Anywhere from 3.6 stars and up. Create a method to get reviews whether it is an in-house system or working with a third-party provider — Avid Ratings, GuildQuality or another provider.
Buy Now. Does your website have a Buy Now button? This is the ultimate Netflix Effect! This is a hot topic of a seminar that I'm offering with Greg Bray and Michael Slutsky at the 2022 International Builders' Show (IBS). Hope to see you there! Click here for information on the IBS Buy Now Button seminar.