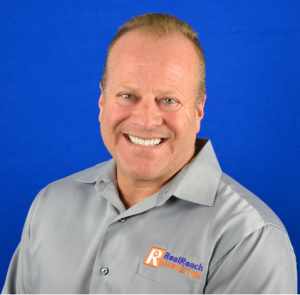 The need for marketing in any industry is essential, but where that marketing is most effective is an integral part of what a business actually is to its customers. Digital marketing needs to be emphasized for a business to maximize reaching consumers where they spend their time and money. To dig deeper into the 2019 trends for digital marketing, our team reached out to Jim Schaefer, president of RealReach Marketing and Productions, for professional opinions and advice.
RealReach Marketing and Productions was founded just over seven years ago with a mission to provide digital marketing services to area businesses, with a focus on new home builders.  "Though we began with site design, content building and SEO/SEM, we have evolved over time," states Schaefer. "We now offer a wide range of videography and photography services including model center or business video tours and photography, aerial video and photography, social media video ads, community commercials, staff headshots, and more." The company offers a host of digital advertising services including pay per click, retargeting and geofencing.
Why are all of these elements so important to a company's success? In 2018, the average Internet user had at least seven social media accounts and the average person spent approximately 20 minutes each day on Facebook, and one in every six minutes a person spent money online. These statistics, along with many others, prove that digital marketing is essential to maintain an online presence that continues to grow and evolve.
"Digital marketing strategies are a critical component of any company's ability to grow their business and succeed," said Schaefer. "It allows a company, big or small, to interact with targeted audiences in real time and provide messaging in the form of ads or content that is  highly relevant and connects with potential consumers on a level that traditional advertising cannot."
Schaefer also comments that simply driving traffic is not enough if that audience is not converted into leads and ultimately sales. "Digital marketing is a cost-effective way to build brand awareness because it allows a business to target a specific audience and it caters to mobile consumers, reaching people where they spend their time and their money," he explains.
Current clients at RealReach include industries such as commercial real estate, plastic surgery, consulting, engineering, law, automotive, cleaning services, pool services and even a church; however, their largest concentration of clients come from the homebuilding industry. RealReach Marketing was initially developed to help fill a company's sales funnel from multiple points along the consumer buying process. Schaefer explains, "With Google ads and Search Engine Optimization, we ensure the companies we represent have great placement on the Search Engine Results pages (SERP). We use remarketing or retargeting ads to generate interest for consumers who visit the company's website during the buying process.  We also promote brand awareness and reach prospective buyers visiting a competitor using geofencing. Reaching Realtor® and broker communities is an essential part of home builder marketing."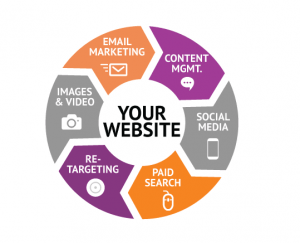 Community profile videos have been an essential tool for RealReach builder clients that are launching new communities. The builder can visually introduce new projects to potential buyers and keep them informed of progress as the RealReach Marketing team updates those videos along the way, promoting VIP lists and helping to generate interest.
The newest digital marketing tool that is available today that many clients are unaware of is dynamic retargeting. "Dynamic retargeting is a powerful tool that generates specific, more personalized advertising based on a user's past behavior or engagement," Schaefer explains. "When a prospect visits your website and looks at a particular product or, in the case of home builders, a home in one of your communities, we deliver ads showing that home or product to them as they visit other sites online." These retargeting ads use Google's new AMPHTML ads, which load faster and tend to have a higher click-through rate due to their movement.
Another valuable tool in Google Ads is video marketing. Video ads are pay per view instead of pay per click, and videos can be delivered based on targeting criteria such as location, income, or propensity to move. The videos can also be used in remarketing ads. "Some videos are delivered at a cost as low as $0.02 per view, making this tool another cost-effective approach to digital marketing," states Schaefer.
Looking at the big trends for 2019, Schaefer says he believes geofencing will be the one tactic that continues to grow and be more beneficial than ever before. "Geofencing is a location-based digital marketing tool used to deliver specific advertising and/or messaging to consumers based on their physical location," he explains. "The technology utilizes GPS or RFID to define a virtual boundary (the fence) around a physical location or area (the geo). Once established, this radius of interest can trigger an action on a cell phone or electronic device. For example, an email, text message, or app notification can be generated and sent to a user's cell phone when that person enters the defined set of coordinates."
The fundamental benefit of geofencing is that it provides relevant, timely messaging to people who are in a specific area that has been identified as being relevant to a business. Trying to capture the audience visiting your competition down the street? Geofence their model home or office space and serve ads to everyone who visits them! By layering in other targeting criteria, businesses are more likely to engage and convert consumers. Geofencing also makes the most effective use of a budget because companies are able to target and reach an audience that is more likely to take action on their advertisement.
To learn more about the services that RealReach Marketing offers, visit www.realreachmarketing.com or contact Jim Schaefer personally at jim@realreach.net.