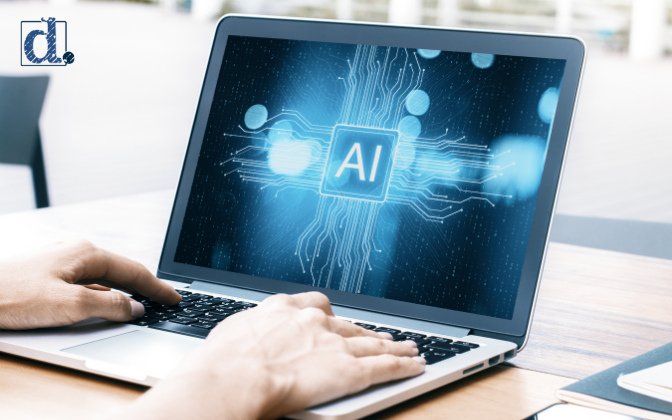 In today's fast-paced digital world, it is no surprise that businesses are looking for a competitive edge! From customer service and logistics to homebuilding and land development, Artificial Intelligence (AI) is transforming the way companies do business.
While some businesses are hesitant to dive into the world of AI, the tool is more than robots and science fiction. Artificial Intelligence uses algorithms developed by collected data to automate tasks, make predictions, solve complex problems and free up time for humans to do what they do best – strategize, innovate and build value relationships!
Tune into this Metro Atlanta CEO video featuring Denim Marketing President and Founder Carol Morgan to find out why AI is important to business.
Rapidly rising in popularity, AI is a game changer for many fields, including marketing and sales! AI programs, such as ChatGPT, can be utilized to consolidate data and provide first drafts and outlines for press releases, blogs, social media posts and more. In fact, Carol used ChatGPT to draft her script for the video!
Much like an intern or entry-level employee, ChatGPT only produces works as good as the information and prompts provided to it. ChatGPT is often imperfect and known for including false information, so it is important to read and edit all works that are produced by any AI tool.
Artificial intelligence is a powerful tool in helping businesses find their competitive advantage! Not sure where to start? No worries! Here are a few ways to use AI within sales and marketing:
Forecasting Trends
Optimizing Operations
Making Effective Decisions
Improving Customer Experience
Analyzing Data and Sales
Generating Content
So, it's not about whether to adopt AI – but how quickly you can. Now is the time to adopt AI into your company! Embrace the benefits of artificial intelligence and the future of business today.
At Denim Marketing, our team understands that jeans aren't one size fits all, and neither is quality content. If you struggle with public relations, social media, blogging or other marketing tasks, Denim Marketing is here to help! Contact us today at 770-383-3360 or via our contact form.