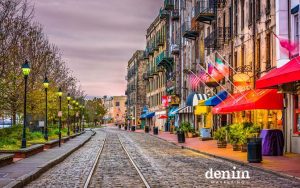 Savannah is known for hosting the second largest St. Patrick's Day Parade and Street Festival in the country. Lots of beads and green beer – talk about a reason for needing reputation management! But, don't count on the luck of the Irish to keep a stellar reputation online, find out tips for maintaining it from Denim Marketing Founder and President Carol Morgan on Friday, July 13 when she presents Reputation Management: Give Them Something to Talk About.
Carol joins the HBA of South Carolina at its 2018 State Convention in Savannah from July 13 to 15 to mix business with a little bit of fun and sun! As the oldest city in the state of Georgia, Savannah is known for its culture, charm and, of course, seafood! Carol already has reservations at Alligator Soul and The Pirates' House. A ghost tour, horse-drawn carriage ride and visit to Jen's and Friends might also be on her list.
Denim Marketing is a sponsor of the event, so if you are attending the South Carolina Homebuilders Association's convention, make sure to stop by our table and grab a cookie or other denim-themed goodie. And if you have a question about marketing, public relations, social media, blogging or reputation management, ask!! Denim Marketing works with home builders, mortgage companies, magazines, home staging companies, interior designers, remodelers, closing attorneys, utilities, cities and construction products companies.
This convention gives builders, marketers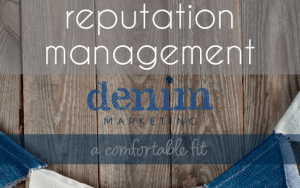 and salespeople the perfect opportunity to stay up-to-date on the overall economy, as well as local and state markets. Carol will offer two educational breakout sessions on Friday, July 13 from 10 a.m. to noon and 2 to 4 p.m.  Her expertise on Reputation Management has moved many terrible search results, such as RipOff Report, Pissed Consumer and Complaints Board, off of page one to page four or further into the search results – where no one ever goes. She will offer ways for businesses to proactively manage their reputation and also give suggestions on what not to do. This seminar is designed to give companies a basic understanding of how to be proactive about getting good reviews and staying in front of bad reviews. Grab a laptop, tablet or pen and notepad because Carol is going to give you the tools and techniques to monitor, protect and defend your hard-earned brand. She will also provide tips on ways to get positive testimonials from happy customers!
Carol will participate with other well-known industry speakers on a panel on Saturday, July 14 during breakfast. Get up early, because breakfast starts at 8 a.m. with industry experts offering money-making secrets for those in residential construction. The panel will discuss simple and inexpensive ways and ideas to help builders decrease build time, reduce cost and waste and improve energy efficiency. Of course, Carol will offer tips for getting the best ROI possible from your marketing spend.
In a world where clients find businesses from a Google search, it is crucial to know what other people are saying about your company. You don't want to miss these informative presentations presented by Carol Morgan, MIRM, CAPS and CSP.
Carol is available to speak to associations, chambers of commerce or other business groups. Contact her at 770-383-3360 or via the Contact Us on this site.