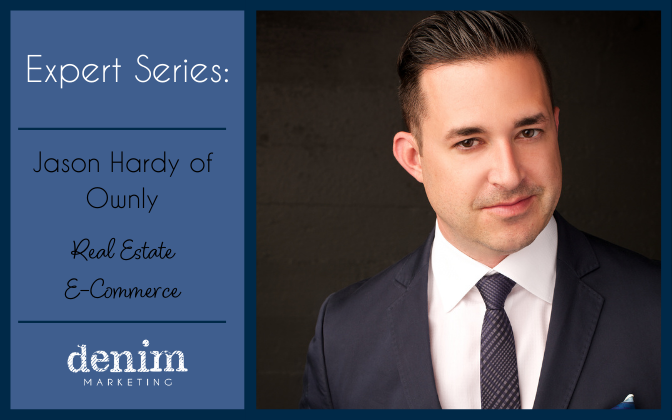 If consumers can design and purchase a new car entirely online, why not a new home? This is the question Jason Hardy, CEO and Co-Founder of Ownly, asked himself when envisioning his real estate e-commerce company. For the past 23 years, we've shopped for new cars online with price certainty and transparency, and this inspired Hardy to create a parallel shopping experience for the new home construction industry.
Over the past 21 years, Hardy has singularly served the homebuilding and land development industry with an innate focus on the customer journey. While other industries continuously evolve to deliver frictionless customer experiences, the homebuying journey has remained relatively static. To solve this problem, Hardy sought an opportunity to disrupt and innovate the industry to create a more enjoyable real estate customer journey.
Founded in 2020, Ownly is centered on a vision to bring trust and transparency to consumers shopping for a new home. Ownly aims to make real estate easier by allowing consumers to shop and buy homes online on any device, from couch to contract. By working with leading enterprise resource planning (ERP), customer relationship management (CRM) and lot management software, Ownly receives insightful data and analytics into customer shopping behaviors and buying preferences. The company's patented software seamlessly embeds into home builder's existing website experience as a shopping cart widget, which allows consumers to "add" homes to their shopping cart.
"Consumers today want the ability to shop online from the comfort of their personal device. Most builders don't realize this technology is now here and can be easily integrated into their existing website. Builders attempting to build the technology on their own are quickly realizing the challenges in keeping up with these innovations. Instead, they need to find and deploy a trusted, third-party software focused on delivering the leading e-commerce and shopping cart experience for home builders and their customers. This experience should be built on safety, security, transparency and trust," said Hardy.
Why is "Buy Online" important?
The pandemic expedited consumer demand for frictionless online shopping experiences. Consumers today don't want to be sold; they want the ability to buy and do their own research online, in advance of speaking to a salesperson.
Where do you see technology going in the next few years related to marketing and home buying?
Ownly envisions a future of more engaging, immersive and transparent online shopping experiences for homebuyers. We see home builder websites evolving by providing homebuyers with more transparency and with more opportunities to learn about communities and projects. We also predict homebuyers will receive greater ability to engage with sales teams at a time and place that works for them.
Are there any new marketing tactics you are adding soon?
We are excited about Ownly Verified, our patented mortgage pre-approval and digital ID verification platform. This tool saves sales teams more than 50% of their time, allowing them to focus more time and effort on selling more homes and providing a rich customer experience.
Stay up to date with the latest in the homebuilding industry through our Expert Series collection of blogs at www.DenimMarketing.com/blog.
Looking for a marketing company that is the perfect fit for your home building company? Call us at 770-383-3360 or reach out to us online today.