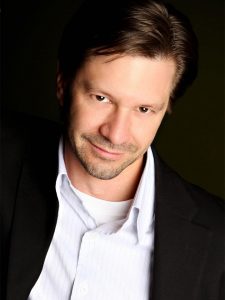 If a picture is worth a thousand words, imagine the impact a video can have. As new trends continue to emerge in 2019, it's apparent that consumers simply love video content. Video is proven to be more engaging, more memorable, and most of all, more effective. As popular as video content is, many businesses are still in the dark about how to use corporate videos to promote their products and services, and some have no idea where or how to get started.
To elaborate on the details of corporate videos, we reached out to Alan Sanders at AJS Productions for professional guidance.  Sanders is the founder of AJS Productions and began the business in 2008, building websites and shooting client videos. "When it comes to video production, there really is nothing we cannot produce for a client," he states. "The only limitation, as with any production, is budget. Our talent has worked on everything from small-budget independent films, to multi-million dollar productions." Georgia is the third most popular state in the country for Hollywood to shoot television shows and movies, meaning there is a wealth of resources at disposal.
The business model at AJS Productions is to contract talent as needed for individual shoots. This helps keep overhead in check while bringing the absolute best talent possible to provide the client with a final deliverable that will far exceed their expectations. "From digital effects to animation to practical effects, we have the skills to bring the client's vision to life," Sanders explains. "If I had to explain the AJS Productions brand in three words it would be, professional, elegant and affordable!"
Why Corporate Videos are Important for All Business Types and Sizes
Chances are, any marketing team for any size business has their hands in all sorts of jars. From product marketing to content creation, social posts to events, you name it and it's considered a must-have today. "There is a reason why certain phrases become cliché and it's because there is always a nugget of truth them," explains Sanders. "There are all kinds of videos a business may need, from television commercials to a long-form summary of goods and services provided, to creating training for consistency with new hires. Most won't stop to read a page or two of bullets describing what you do, but a compelling video can keep someone watching for minutes at a time."
A business should always consider leveraging both their website and social media to help tell potential customers all about who they are and what they do. A short 1-2 minute video can be easily shared for free on Facebook, Twitter and Instagram and should also be included on the home page of the business's website. These videos can also be used at tradeshows or sent as part of a cold-call marketing campaign. "A corporate video like this is different than a commercial where time constraints mix with significant costs for cable or broadcast television air time," states Sanders. "Most commercials are going to be: 30 seconds (or less), but healthier marketing budgets might entertain up to a: 60-second spot."
Timeframe and Budget for Corporate Videos
No two corporate videos are the same, therefore there is not a one-size fits all answer to how long a video should last. As Sanders explains, all stories need a beginning, middle and an end. Depending on the business, that story might need just 90 seconds to tell while others may take 3-to-4 minutes. "A business needs to also know the audience to which they intend to show their video. Someone passing by your booth at a trade show may stop for 2-3 minutes, whereas an annual meeting with a captive audience might garner a lengthier production," he states.
The budget and actual cost are always two of the main question and concerns businesses have when considering corporate video. Sanders states, "There are a lot of moving parts to any video production, from lighting to camera and sound, to make-up, wardrobe, to having a skilled director keeping everyone moving to the same beat. Once the video is shot, there is as much work (if not more) performed in post-production activities, including the video edit, addition of visual effects and/or animation, a complete sound design pass and then delivery." He continues, "To budget a video production, some key information needs to be determined: Where are we going to film the video? How many locations? How many people do we need? Are we using talent that works for the business or do we need to hire actors who know how to "act" in front of the camera? Most simple, one location, shoots with a couple of people can be as little as $4,000 – $5,000 to produce, while much more complex shoots can run into the tens of thousands of dollars."
Once the budget is approved, it can take a few days up to a few weeks to conduct all pre-production activities. Once the production wraps, the producer generally needs a couple of weeks to make the first rough cut to show the client for review. AJS usually builds in two additional iterations to incorporate changes requested by the client. Once the video is approved, it takes a few days to finalize the sound design and deliver. "An aggressive timeline, from start to finish, would be 30 days," explains Sanders. "Ideally, the more pre-production time we have, the better we will be able to avoid potential pitfalls and problems that can arise when rushing to meet an aggressive deadline. Typically, we suggest a 60 – 90-day project timelines."
More About AJS Productions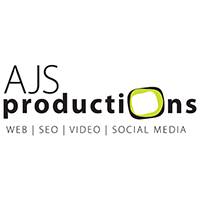 AJS Productions has created commercials and videos for clients across a wide spectrum of businesses, including both for profit and not-for-profit organizations. They have created commercials for broadcast television, long-form videos for websites and trade shows, and testimonial videos to help non-profits with their fund-raising campaigns and initiatives.
Based on the requirements of the client and the budget they are willing to commit to, the AJS team can travel anywhere. "One of our recent shoots was for the University of Southern Mississippi to help create a video to highlight one of their business scholarship programs," states Sanders. "The budget included all travel expenses, meals and the delivery of the final edit in three versions, a full-length video, one that was half as long and a teaser that was 90 seconds."
AJS Productions has also produced a campaign with a local security company. "Our team came up with the tag line, Staying One Step Ahead, and then created several creative storylines where we demonstrated that whatever the bad guys try, the security company is always able to stay one step ahead of their nefarious activities," explains Sanders.
To learn more about corporate video and the many services that AJS Productions offers, visit www.AJSProductions.com or contact Alan Sanders personally at asanders@AJSProductions.com.