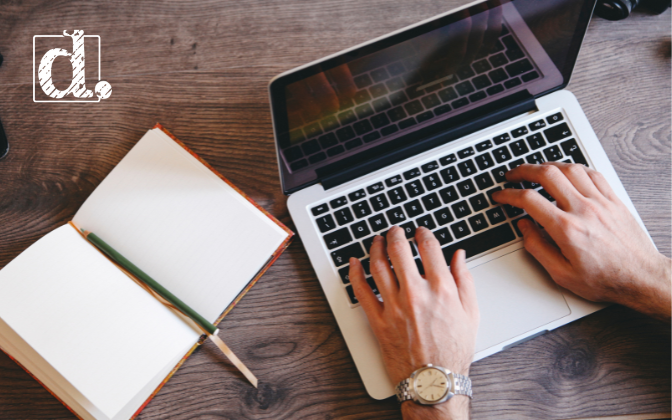 Do you have a bad case of writer's block when it comes to your blog? No worries, we can help with that! Home builders and developers have a wealth of topics to choose from when it comes to blogging, and a well-crafted blog can serve as a vital tool for engaging potential clients, sharing expertise and improving SEO.
Here are some ideas for blog topics:
Upcoming Projects
Ready to announce a new development or new community? Tease the audience by sharing conceptual drawings, locations, home styles and future planned amenities to leave them wanting more! Once you announce the project on your blog, update the same blog as more information is available. For instance, start with a community announcement, then add information on amenities, model homes, features and upgrades, the grand opening and more.
Home Design Trends
From eco-friendly materials to smart home features, sharing the latest interior and exterior trends grabs the attention of homebuyers and design professionals' attention! Provide readers with popular design elements and ways to incorporate these trends within the home. Hint: feature the ones in your design center to facilitate more accessible selection choices.
How-to Guides
Homeowners are always looking for ways to upgrade their humble abodes! Whether it's simple home improvement projects or maintenance tips, offer step-by-step guides that homeowners can easily follow and understand.
Neighborhood Highlights
Are you building a new community? Perfect! Write a neighborhood feature that describes the types of homes offered within the community and highlights on-site and local amenities, nearby schools and other top attractions. In addition to highlighting new communities, it is important to reintroduce the benefits of older neighborhoods that still have availability.
Case Studies
Remodelers and custom home builders can showcase the success of the completed projects by sharing construction process details, challenges faced and how you met the client's needs. Provide photos of the project in every stage of the building process to help the viewer see how the project came to life from the ground up.
Financing and Budget Tips
Budgeting and financing features are an exceptional way to incorporate educational and informative content on home builder websites! Provide advice, tips and tricks on home financing, including budgeting for a new home and preparing for a mortgage.
Construction Processes
Provide an inside scoop into the processes of constructing a new home. Explain various construction methodologies, quality checks and materials used in layperson's terms. Let them see below the drywall and understand the benefits of great systems and how the right HVAC, insulation and house wrap can save a homeowner money over time.
FAQs
Compile and answer frequently asked questions from clients about home construction, renovation or purchasing. Such questions include:
What are the standard features, and what are options?
Who do I contact to start the purchasing process?
What is the home building process?
Seasonal Maintenance
Knowing how to maintain a home during the changing seasons can be challenging for homeowners. Offer readers advice on home care throughout the seasons, including winter-proofing a home, spring-cleaning checklists, fall maintenance tips and cooling tricks for hot summers. This will lead off a lot of warranty calls that are actually home maintenance calls!
Employee/Team Spotlights
Introduce your homebuilding team! Potential homebuyers love to read about people and make personal connections, so introduce your team members to them! Write about each employee's role, accomplishments, expertise and why they are a valuable part of the company. Another fun way to introduce team members is through the "A Day in the Life of" series of blogs.
Client Testimonials and Success Stories
Part of potential buyer research is looking at client testimonials and success stories further to build trust and comfort with the home builder. Share stories and testimonies from satisfied clients willing to share their experiences working with your company.
Regulatory Changes
Homebuyers like to feel included and in the know about changes in construction processes and regulations. Update the audience on building codes, zoning laws and other regulatory changes that could affect home building or ownership.
Eco-Friendly Building
Sustainability is rapidly rising in popularity, and homeowners want to know the benefits of living a sustainable lifestyle. Discuss energy-efficient building practices and materials employed and recommended by your home building company.
Market Updates
From home prices and trend shifts to mortgage rates and inventory, sharing insights on the current housing market helps homeowners and potential buyers better understand the industry environment.
Before and After Transformations
Who doesn't love a good before and after? Home builders and developers can showcase capabilities and talent by sharing before and after images of projects and explaining the process. Consider starting with shots of the vacant land before development or the graded lot before the foundation is poured.
By mixing and matching these various topics, a home builder, remodeler, or developer creates a rich, informative blog that is valuable for prospective and current clients.
If you need help combating writer's block and blogging intriguing content that attracts your target audience, call us at 770-383-3360 or via our online form. We can help you develop a blogging strategy that perfectly fits your homebuilding company!