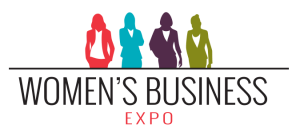 Being the keynote speaker at a conference is an honor, and delivering a powerful speech takes more than words. Back for its 13th year, The University of Georgia Small Business Development Cent (UGA SBDC) hosts its annual Atlanta Women's Business Expo, and this year President of Denim Marketing, Carol Morgan has been chosen as the keynote speaker. As a well-known public relations and marketing professional, Carol has spent years growing a successful agency while also taking care of a family. She has an inspiring story that is sure to resonate with this audience of empowered women leaders.
An inspiring and educational event for women professionals, this one-day conference gives businesses the tools, contacts and resources they need to grow. Of course, men are invited, but this event is specifically tailored to women professionals and the many challenges they face in the workplace. As women business owners and professionals, those challenges are often more prolific. Women who overcome many obstacles and achieve outstanding success provide insight and inspiration for all women. This conference is one of the few opportunities women have to take time for their professional development.
Carol is a powerful and inspiring woman who has an intriguing story to tell. During her speech, guests will learn about her inspirations and passions as a leader, and gain insight into how she has innovated and reinvented herself and her company. Like many women in business today, Carol has adapted to meet family needs and work-related challenges, while still excelling and running a highly acclaimed and lucrative marketing company.
The Expo takes place on Friday, August 17 from 10 a.m. to 3 p.m. at Le Meridien Atlanta Perimeter Hotel. There will be a variety of motivational speakers, networking opportunities, as well as a vendor floor that will be full of local women-owned businesses who provide services and products that help other business owners. Le Meridien will provide a special lunch and attendees will have the opportunity to receive a complimentary headshot.
Carol is the author of several books including her latest,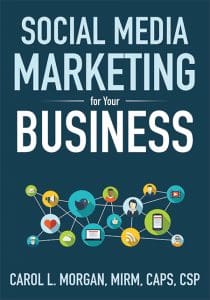 "Social Media Marketing for Your Business." A visionary in the social media space, she was blogging in 2004. She is the creator of the nationally-ranked and award-winning www.AtlantaRealEstateForum.com, Atlanta's most popular real estate blog, and Atlanta Real Estate Forum Radio, a podcast with a large and growing following.
Join us at the beautiful Le Meridien to help grow your connections, form new business relationships, learn from and be inspired by other successful business women! To register for this regional event, visit www.georgiasbdc.org/wib_atlanta.
For more information on how Denim Marketing can provide your business services such as strategic marketing, public relations, blogging, social media, email marketing or reputation management, contact us or call 770-383-3360.