Sales & Marketing Power Hour, a webinar series for new home sales and marketing professionals, is a Silver Award winner in the Best Professional Development Series at the 2022 Nationals Gala. Produced and presented by the National Sales and Marketing Council (NSMC), a council of the National Association of Home Builders (NAHB), The Nationals salutes and honors the best in the building industry — including home builders, developers, associates and consultants — for their determination, integrity, creativity and endurance.
"The Nationals are the most prestigious awards of their kind, setting the benchmark for innovations in new home design, marketing and sales," John Madden, chairperson of The Nationals, said. "NAHB's commitment to recognizing originality, imagination and success has been exemplified by its award winners since the competition's inception."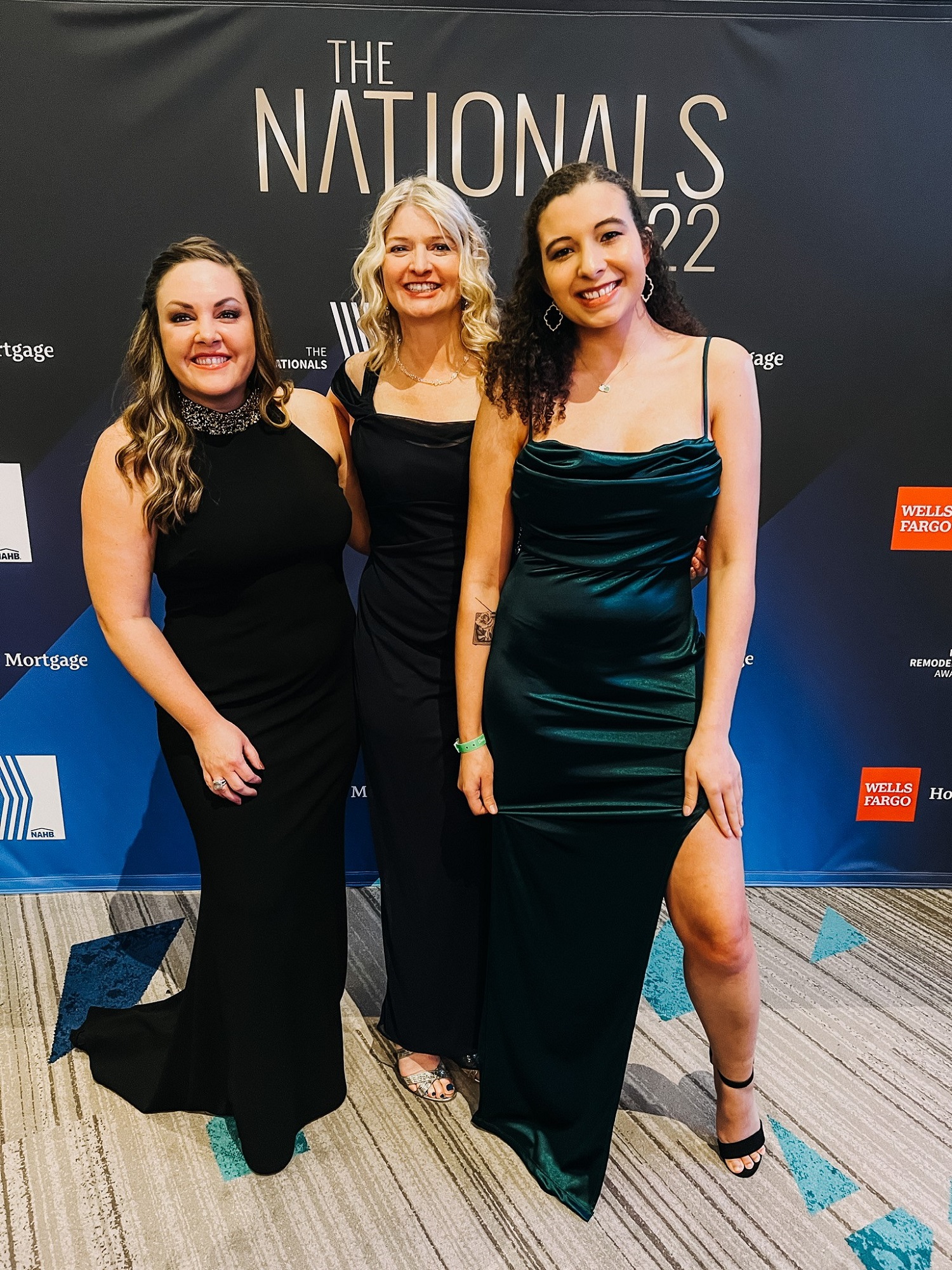 Sales & Marketing Power Hour is a webinar hosted by the dynamic duo Kimberly Mackey of New Homes Solutions Consulting and Carol Morgan of Denim Marketing. Launched in May 2020 to address the changing landscape of the real estate market during the pandemic and help sales and marketing professionals adjust on the fly, this ongoing webinar series kicks off its 2022 season on Wednesday, February 23, with Selling Homes with Nothing to See. Virtual tours will take on model homes to duke it out on whether home builders need model homes in today's digital environment!
Focused on providing solutions, tips and ideas to both sales and marketing teams in the new home industry, Sales & Marketing Power Hour offers best practices and practical advice on what is working in today's real estate market.
Mackey and Morgan are thrilled Sales & Marketing Power Hour was included in such good company. Finalists in this category include:
Builder Town Hall (Gold Winner) – Meredith Oliver, Kerry Mulcrone, Angela McCay and Matt Riley.
Market Proof Marketing – Kevin Oakley and Andrew Peek
The Home Builder Digital Marketing Podcast – Greg Bray and Kevin Weitzel
"The homebuilding industry is the real winner of all of this talent giving back to the industry," Mackey said.
Starting in 1982 as the Institute of Residential Marketing, The Nationals award program continues to recognize superior new home sales and marketing achievements. With 61 categories across various disciplines of the new home industry, the awards honor excellence in product and community design, advertising, marketing and sales achievements by individuals and sales teams.
During a four-day judging process, a panel of 13 industry professionals from across the country determined the Silver and Gold award winners from a field of over 1,200 entries. The Nationals are co-sponsored by Wells Fargo Home Mortgage.
Save the dates for all Sales & Marketing Power Hour webinars:
Feb 23 – Selling Homes with Nothing to See, virtual tours take on model homes
April 20 – Making Movie Stars Out of Your Camera-Shy Team
June 29 – Pipeline and Score Cards, Are You Measuring the Right Metrics?
August 17 – TBD
Oct 19 – TBD
Dec 14 – 2023 Lasso Style Round-Up
This free webinar series is geared toward sales and marketing professionals, as well as homebuilding presidents and CEOs. Visit https://bit.ly/3rSuU1q to register. To learn more about The Nationals, visit www.TheNationals.com.