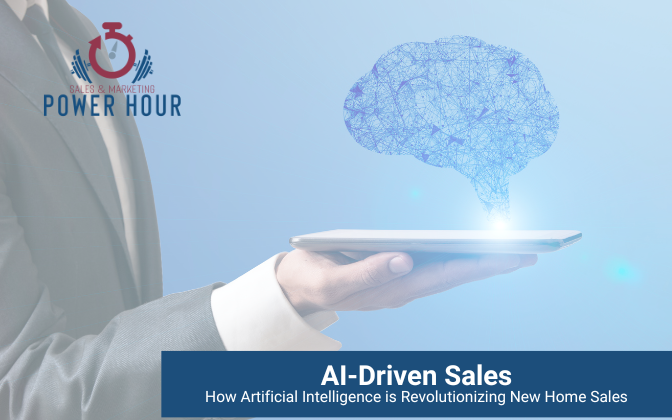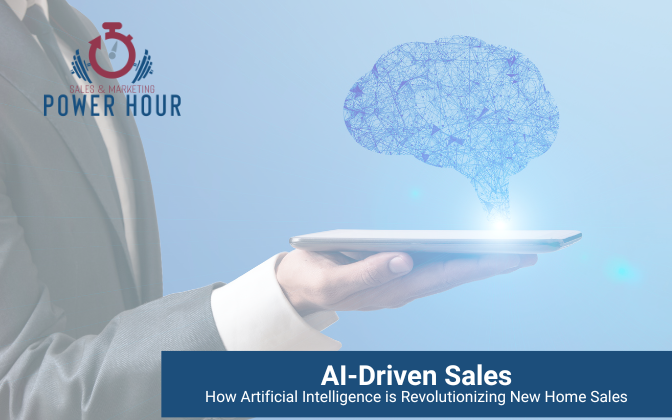 Join us on the next Sales & Marketing Power Hour (SMPH) on April 19 as we explore how artificial intelligence, including ChatGPT, is transforming the new home sales and marketing industry. Our expert panelists will showcase how AI can reduce workloads and improve sales, follow-up, reporting, marketing, social media and more.
Don't miss out on the latest innovations! AI can make new home salespeople shine, marketers more effective, and builders look like ROCK STARS. You may think you can't afford AI as part of your strategy, but we'll convince you that you can't afford NOT to include it. Hear firsthand how these integrations can improve efficiency, communication and the buying process for your customers. Don't miss the opportunity to stay ahead of the curve and elevate your new home sales and marketing game with artificial intelligence.
Hosts Carol Morgan, with Denim Marketing and Kimberly Mackey, with New Homes Solutions, are excited to introduce you to our special guest panel of AI experts, Bassam Salem, founder of Atlax RTX, John Lee, CEO of Anewgo, Patrick Murphy, CEO of Maket, and Will Zhang, CEO of Open House.ai.
REGISTER HERE FOR THIS WEBINAR
If the early bird gets the worm, you'll want to make sure to join us live for this conversation. We promise tech-speak will be minimized, but results will be maximized! To ensure you never miss an episode of SMPH, go ahead and register for all dates. Even if you can't attend, we will send you the recording!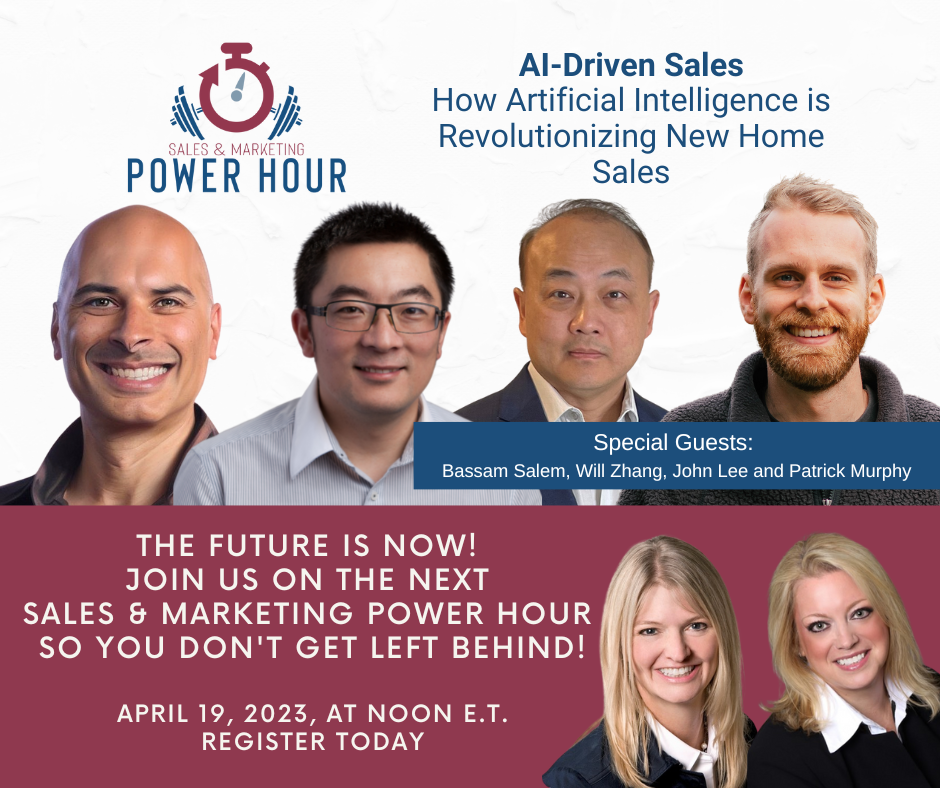 More About Sales & Marketing Power Hour
Sales & Marketing Power Hour is an award-winning webinar series hosted by the dynamic duo Carol Morgan of Denim Marketing and Kimberly Mackey of New Homes Solutions Consulting. Created for new home sales and marketing professionals, Sales & Marketing Power Hour was named Silver Award Winner for Best Professional Development Series at The Nationals.
With the mission to provide ideas, tips and solutions to both marketing and sales teams in the new home industry, Sales & Marketing Power Hour offers efficient practices and helpful advice on what is working in today's real estate market. This program is ideal for sales and marketing leadership, company visionaries, on-site sales professionals and anyone who wants to remain relevant as our industry grows its technological presence.
Upcoming Webinars:
June 14
August 23
October 18
December 6
Upcoming topics include the new 55+ buyer – Gen X.  Mark your calendars, and we look forward to seeing you on Zoom!