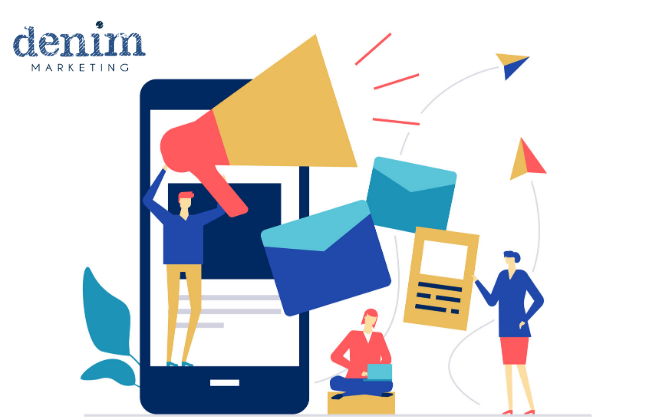 The world has gone digital and so has advertising. In 2019, the money spent on social advertising surpassed traditional print ads for the first time. Zenith Media states, "Advertisers will spend more on social media platforms than on print for the first time this year, according to Zenith's Advertising Expenditure Forecasts. Advertising expenditure on social media will grow 20% this year to reach $84 billion, while advertisers' combined expenditure on newspapers and magazines will fall 6% to $69 billion." 
Consumers attention has shifted to digital platforms, forcing marketers to turn to these platforms for reach and revenue. As the world's largest social network with billions of users, Facebook is providing businesses with the best advertising opportunities available. However, despite its great success, many businesses are still not utilizing Facebook's advertising services to their advantage.
Posting on a Facebook page with a limited audience is like putting an ad in a paper that has no readers. There is no point in spending the time and resources to create great content just to settle for poor organic reach and engagement. While organic posts are still important and there are certainly strategies to grow organically, relying on organic posts alone isn't going to provide the results you want. Business pages need to budget for Facebook (and Instagram) advertising. These ads, when created and targeted correctly, are very effective and not that expensive.
Here are some statistics from Falcon.IO that show the strength of Facebook Ads, the power they have and why they are edging out other advertising forms.
Facebook has over 1.5 billion users worldwide and 22 billion ad clicks per year.
Since 2016 social media ads attracted 3x more non-customers than existing customers.
83% of marketers in the U.S. alone use Facebook advertising.

 

By 2023, ad revenue on Facebook is expected to have an annual growth rate of 24.5%.
72% of marketers choose Facebook ads to bring their content in front of their audience.
Why Facebook Ads are Effective
Simple and Inexpensive
Facebook makes it easy to create ads by walking businesses through the process step by step. Using Facebook's ad management tool, Ads Manager, businesses select the type of ad they want to run, define their target audience and set their budget. While the interface is easy to use, we wouldn't describe the process as simple. Setting up ads in Facebook is complex because it is completely customizable, providing numerous ad formats, delivery and bidding options. Facebook ads tend to cost a fraction of what other online advertising channels cost and they show results for any budget amount – big or small. Using Ad Manager, businesses purchase an ad, create it and submit it. Since businesses set their budget, they remain in control of the budge spend and can set a cap on it. 
Audience Targeting
The ever-changing Facebook algorithm makes it difficult to connect with target audiences organically. One reason Facebook advertising reigns as one of the top social media advertisers is because of its micro-targeting features. Using Facebook Advertising, businesses can target audiences based on a variety of demographics including location, age, gender, religion, race, income, behavior and information found through user profiles. (Please note that real estate ads fall into a special targeting category, which essential means you cannot violate Equal Housing with ad targeting.) With so many targeting options, businesses can target the most valuable potential consumers. 
Retargeting Opportunities
In addition to targeting audiences, businesses can also use retargeting to continue reaching the right consumers. By installing the Facebook Pixel on the Businesses website, they can then retargeting potential customers who have previously engaged with the business. Businesses can set up these dynamic retargeting ads so that they will automatically appear to those users with an ad personalized for them. 
Find New Qualified Leads Easily
Similar to audience retargeting, Facebook also allows businesses to use "lookalike audiences" to reach potential leads. Once you have found an audience that converts successfully, you can essentially clone them to continue bringing in similar results. Through Facebook's lookalike audience feature, you can take a custom audience and Facebook will reach out to a new group of people who share characteristics and therefore are likely to be interested in your business. Businesses can even further define this audience aspects of this lookalike audience to ensure it properly reflects their target buyers. (Note, because of Equal Housing laws, the best way to achieve this success in new home marketing or real estate ads is by using the Facebook Pixel.)
Useful Analytics
Metrics are essential for understanding the success of your business's ad campaign and understanding consumers. Facebook analytics provides insights related to ad goals in real-time. These insights include data regarding impressions, frequency, and reach, as well as other information as well such as likes, shares, comments, page likes, and click-through rates.
For more information on Facebook Advertising, read Facebook is the Future of Advertising.
Have you tried Facebook Advertising? If so, what were your results?
The Denim Marketing team has expertise crafting messages for organic social media and Facebook advertising, and we are also Facebook Marketing Partners! This means that we have the tools, resources, expertise and recognition to take on all types Facebook marketing needs. To get started on your business's Facebook advertising today, visit www.denimmarketing.com today.