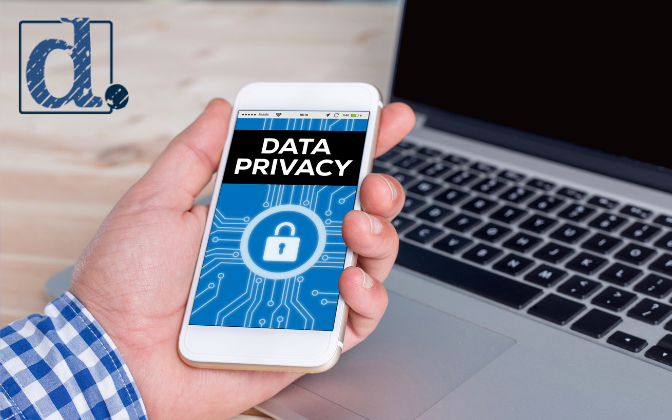 Recent changes by both Facebook and Apple have made targeting specific audiences harder than ever when creating Facebook and Instagram ads, especially for homebuilders. This blog offers tips for creating effective Facebook ads and is based on Courtney Stewart's Tech Bytes session at the International Builder's Show.
Several years ago, Facebook created Special Ad categories that took away the bulk of the targeting capabilities available to advertisers. Then, Apple's recent data privacy changes made things even more complicated by limiting advertisers' abilities to track conversions.
Special Ad Categories
Facebook created Special Ad Categories to better comply with Fair Housing Act (FHA). The social media site added advertising policies related to advertising housing, credit, job opportunities and politics. When selected, these categories prevent advertisers from being able to use specific parameters to target an audience, including things like income, age and gender. If you're running ads related to any of the four protected categories, you must select that you're running a Special Ad to prevent being in "Facebook jail." Too many trips to Facebook jail can disable your ad account so that you can no longer advertise on Facebook and Instagram.
Think about it like this: when marketing homes on any multiple listing service, you must comply with Fair Housing. Facebook isn't any different. It is illegal to discriminate against anyone based on race, color, national origin, religion, sex, familial status or disability.
iOS Data Privacy Changes
When Apple announced iOS 14, it sent shock waves through the marketing world due to the massive data privacy changes that were included with the update. The changes were such a big deal that Facebook spent millions in advertising to inform the public as to why it was actually a bad thing! The changes, which give individual iPhone users more control over their data, prevents advertisers from being able to reliably track conversion events.
How Do These Changes Affect Advertisers?
For Facebook and Instagram advertisers, the advent of iOS 14 potentially means decreased ad effectiveness, higher ad costs and less accurate targeting thanks to a less effective Pixel. The Meta Pixel (formerly called the Facebook Pixel) is most affected by the iOS changes, as it can no longer track individuals who opt out of app tracking on their iPhone.
One of the small changes Facebook has made to help combat the decrease in effectiveness is through the Aggregated Event Measurement tool. This allows advertisers to specify eight events that are the most important web events to track, whether that be filling out a contact form, clicking to call or visiting a specific web page. This still allows for some data to be received about the final action people take on your website without tracking everything they do.
How to Target Specific Audiences
There are three specific audience types available to target when creating Facebook and Instagram ads. Creating audiences upfront in Audience Manager saves a significant amount of time when creating ads.
The first ad type is the Saved Audience, which allows for location and interest targeting. We recommend setting up as many Saved Audiences as you need in advanced based on the location (or location combinations) you want to target. After all real estate is local, right? Think location, location, location!
Next are Custom Audiences, which include people your homebuilding company has already connected or engaged with in some way. These are people perfect for home builders to retarget or reengage with, and are created via your website (through the Meta Pixel), your Facebook page or Instagram account, a customer list, and more. Custom Audiences have become extremely important, especially when talking about options that don't rely on the Pixel, as they allow reengagement with people we can still track. Home builders, developer and remodelers should create Custom Audiences that target anyone who likes or follows your company's Facebook page, or that has engaged with you on Facebook or Instagram. You can also retarget people who responded to an event, who watched your video, who signed up for your newsletter or been added to your CRM system.
Finally, the third audience type is the Special Ad Audience, which replaces the lookalike audience when running any ad that falls in a Special Ad category. This audience type allows the creation of an audience that looks like the people you've already engaged with in some way. Basically, any Custom Audience created can be duplicated as a Special Ad Audience with the intent to find people that match the online behaviors and interests of those that are already interested in your home building company, master planned development or remodeling services.
What Do We Do Now?
So what can those marketing who want to create effective ads for Facebook and Instagram for home builders do? Unfortunately, these big changes aren't going to be reversed, so as advertisers, we must learn to work around them. Running housing ads on Facebook and Instagram is still an integral part of a marketing strategy for all home builders! This method of advertising is key for exposing people to your brand, reengaging with people in the consideration process, staying top-of-mind for potential home buyers, driving traffic to your website and getting new leads.
It's also important to remember that the biggest changes only affect those people accessing the internet via an iPhone that have opted out of data tracking. While that's still a majority of Americans, it is by no means everyone!
Spoiler alert: we actually haven't seen a massive shift in ad costs or effectiveness for our clients! Since the homebuilding industry generally doesn't focus on conversion ads (since we aren't selling directly online – yet), we have been spared the worst of the effects of these changes!
Our advice? Keep running your Facebook and Instagram ads as a means of growing your brand and staying in the consideration process for potential buyers!
For home builders looking to maximize their exposure via marketing and public relations or those who need help managing  Facebook and Instagram ads, contact Denim Marketing and our team will put together an effective ad strategy designed to deliver results.