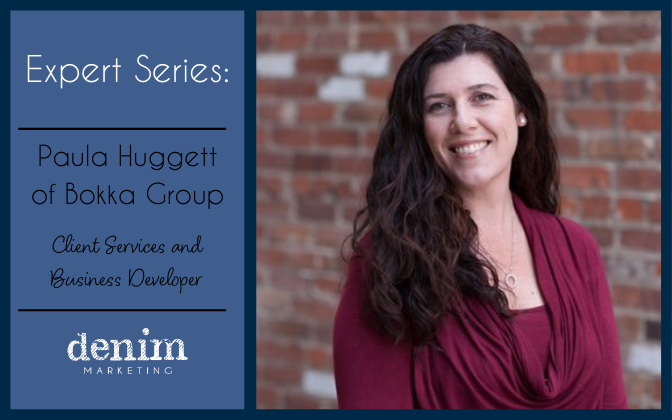 Bokka Group was founded in 2001 by Jimmy Diffee and Dallas Johnson. Paula Huggett joined the partnership as Vice President of Client Services filling the need for experience in client service and business development. Diffee serves as the creative force and Johnson as the technical mind. As a team, the Bokka Group started working with developers and builders in 2005 with a goal to improve the home buying experience.
"With this mission in mind, we immersed ourselves in the industry, phasing out all non-builder clients and rebranding to Bokka Group. Bokka stems from the Italian word for mouth (bocca), we chose this name as a symbol of communication, which is the cornerstone of our company," said Huggett.
Bokka Group focuses on consulting, marketing and technology. Through their extensive research, they found communication challenges and constraints between home builders and homebuyers during the construction process. In response to these findings, they created Builder Signal which helps improve home buyer satisfaction by promoting transparency from the builder to the client.
What Home Buyers Want
Zillow's 2020 Consumer Housing Trends report shows customer frustration with the lack of communication during construction, and that buyers want a better understanding of the construction process of building a home. Bokka's research found that builders want easy-to-use software and that current communication in the home building process lacks consistency.
"The more the homebuyer learns about how their home comes together, the more understanding they have for those responsible for putting the whole thing together. The key is educating the homebuyer and communicating proactively, coaching the homebuyer through each step of construction," said Huggett. "The more they learn, the more appreciation they have for how it all comes together and, at the end, you have an elated customer."
Builder Signal
Builder Signal is a user app that allows home builders to share construction activity of individual homes through photos and updates. It gives the builder a chance to keep full transparency when describing the current activity, or lack thereof. Builder Signal provides clients with a timeline of construction along with explanations for each construction phase which allows home buyers to learn more about the process of their home coming together. All photos and updates are sent to a website specific to the home buyer. Although the website is completely personal to that buyer, it can also be shared with friends and family via social media.
Builder Signal is unique in the industry because of its dedication to customer relations and satisfaction. Home buyers being involved in the construction process creates a relationship with the home builder that improves review and referral rates.
"If a builder is serious about elevating the customer's building experience, they will find Builder Signal is the best tool for this. Our app is unparalleled in the home building industry. And is the only complete communication tool that addresses homebuyers' fears of building complete with a personalized homebuyer website," said Huggett. "Builder Signal also comes equipped with an Administrative dashboard providing the builder the ability to track the activity on the app which makes the team more accountable for delivering a better building experience. For the first time in homebuilding, ownership and management can monitor the communication sent to homebuyers to be assured their homebuyers are being communicated with. No other app or program provides all this."
Builder Signal has four features aimed at guaranteeing customer satisfaction every time:
Posts updates in seconds. The technology interface is easy to use and extremely user-friendly. Technology challenged? No worries, the app is easy for everyone! And, best of all updates are saved in real time. So, no signal? No problem, the update will post when service is regained.
Homeowners get notified in real time. Homeowners are notified via email every time progress is made on their house.
Each buyer gets a personal website for their home. This is where builders can create a visual story for their buyers. They can share the progress of the home through the timeline on their website.
Improve customer satisfaction. Customers that are immersed and can interact with the building experience report a higher level of trust and customer satisfaction. Builders are able to build a relationship with their buyers improving overall customer relations.
With constant attention to detail and consistent communication, it is easy for builders to communicate with their buyers.
 "We have found the more homebuyers learn about the building process and understand the steps of how a home comes together, the more they appreciate the builder and the process.  This education helps homebuyers tell their own home-building story," said Huggett "They are excited to share their experience because of the education and the transparency."
The Bokka Group offers an array of other communicational services including:
BuilderCX – An in-process survey solution
VOC / VOE
Digital Marketing Services
Technology Solutions
Journey Mapping
Consulting
Sales Coaching/Training
Sales Management Coaching
OSC Programs
Follow-up Systems and Process
Media Services
To learn more about Builder Signal and the Bokka Group, visit buildersignal.com/features or www.bokkagroup.com/about-us.
Stay up to date with the latest in the homebuilding industry through our Expert Series collection of blogs at www.denimmarketing.com/blog.