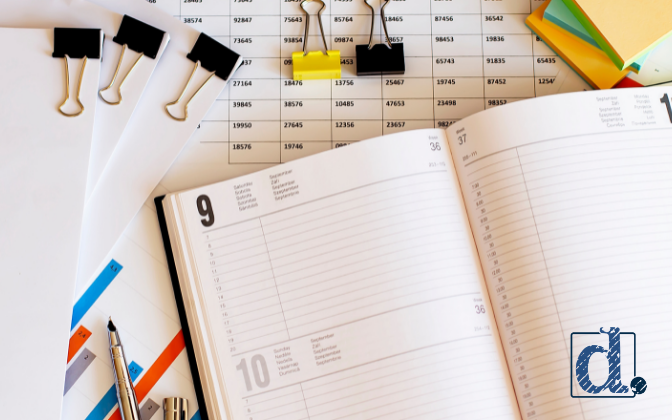 To accommodate social-distancing guidelines, most home builders required appointments during Coronavirus for all buyers. Now that virus restrictions are easing, many home builders are still requiring appointments for buyers interested in their homes with varying levels of flexibility. This pandemic-driven change has brought many other benefits for home builders during the buying process, which indicates this practice may be a permanent shift. "Is 'By Appointment' Here to Stay?" was the topic of the most recent Sales & Marketing Power Hour webinar discussing how builder-buyer interactions have shifted and impacts on the buying process.
Don't worry if you weren't able to attend the Sales & Marketing Power Hour webinar. This recap provides all the information you missed, including important highlights from the discussion.
During this power hour, Carol Morgan of Denim Marketing and Kimberly Mackey with New Home Sales Solutions were joined by Linda Hebert, Owner of Diversified Marketing & Communications, Lori Asaro, President and Founder of New Homes Now Selling and Tracy Lamb, Vice President of Sales for Miller & Smith to discuss the rising trend of setting homebuyer appointments and how this may change the home building industry far into the future.
Benefits of Selling By Appointment
For many sales agents, the shift to requiring appointments facilitates greater opportunities for uninterrupted quality time with prospects. Setting appointments also slows buyer walk-in traffic, which means being able to provide more focused attention to individual prospects, rather than accommodating multiple groups taking tours of the model homes all at the same time. Some builders use appointments to set expectations – setting a time frame, limiting groups to two individuals accompanied by an agent or not allowing children to ensure there are fewer distractions during the meeting.
Not only do agents have more focused time for these leads, but the limited appointment times also ensure that buyers who aren't ready to buy can be filtered out, leaving only the most qualified buyers determined to buy a new home. With plenty of time dedicated to these strong prospects, agents can have more in-depth discussions about buyer motives and budget which elevates the overall buyer experience.
The effect on buyers coming in for appointments has also been noticeable. When setting appointments in advance, buyers have more time to browse builder websites and become more informed on the homes offered and the floorplans they're interested in. This leads to a smoother meeting as there is a better understanding of what the buyer is looking for in a new home.
Downfalls of Setting Buyer Appointments
Despite the many advantages of buyer appointments, builders have also experienced downsides to this shift in buyer interactions. With high buyer demand and limited appointment opportunities, low buyer traffic has made the current buying process more manageable, but this may become an issue when the housing market begins to see decreases in buyer demand.
There are also occasional miscommunication issues with buyers who show up at the sales center unaware of the appointment requirement. With full calendars of appointments, most of these buyers are asked to schedule a future appointment although home builders attempt to accommodate them when there are cancellations.
Nurturing leads in the pipeline has also fallen to the wayside, as agents just don't have the time to communicate with prospects lower on the list that haven't made appointments. Stacked appointments have meant sales agents have less time available to answer phone calls and emails from buyers with questions, creating further missed opportunities to engage with interested leads.
Impact on the Home Buying Process
Looking forward, home builders may loosen regulations on buyer appointments while still recommending appointments to maintain expectations. Important skills and lessons were learned during this transition that can be carried on to enhance builder-buyer relationships. Sales agents discovered the value of in-depth conversations and dedicated time with a buyer, which is a practice they can continue to keep buyers engaged during the buying process.
We'd love to know your thoughts on setting buyer appointments in the comments on this blog, and we hope you'll plan to join us for the rest of the Sales & Marketing Power Hour webinar series!
Upcoming Webinars:
Jun 25, 2021 at noon E.T. Creating Urgency in the Active Adult Buyer with Cameron Munro of 55 Places & Rob Krohn of Epcon Communities
Jul 23, 2021 at noon E.T. Level UP! What You Can Learn from The Nationals Gold Winner with Lisa Parrish of Team PMP
Aug 20, 2021 at noon E.T. Pants Optional – Making Remote Working Effective (with Stuart Platt and Kevin Weitzel of Outhouse, Jimmy Diffee of Bokka Group and Greg Bray with Blue Tangerine
Sep 17, 2021 at noon E.T. HOW RUDE! Responding to Negative Social Media Comments with Courtney Stewart of Denim Marketing
Oct 22, 2021 at noon E.T.
Nov 12, 2021 at noon E.T.
Dec 10, 2021 at noon E.T.
Join industry experts and head coaches Kimberly Mackey, New Homes Solutions Consulting founder and sales & marketing management consultant, and Carol Morgan, founder and president of Denim Marketing, for this free webinar series focused on your success.
Join the Sales & Marketing Hour Facebook group by clicking here. Look for updates on guest speakers and topics. This group is dedicated to sharing real-world wisdom and expertise on hot topics for growing your business in today's market.
Whether you are a sales or marketing professional or a homebuilding President or CEO, this webinar series is for you. Register for the Sales & Marketing Power Hour webinar series by clicking here.