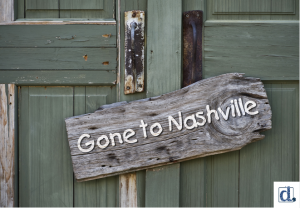 The East Coast Builder's Show will be held in Nashville this year June 14 – 15. We are excited with this new location as Nashville presents a plethora of fun places to go. It is the country music capital of the U.S. boasting venues such as the Country Music Hall of Fame, Ryman Auditorium and Grand Ole Opry. It is known as the "Songwriting Capital of the World" and many famous artists are from Nashville including Roy Acuff, Trace Adkins, Chet Atkins and The Band Perry. Before becoming known as Music City it was known as the Athens of the South because of the full-scale replica of the Parthenon that was built for Tennessee's Centennial Exposition.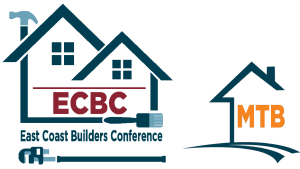 Denim Marketing Founder and President Carol Morgan is excited to pull her cowboy boots out of the closet and dust them off to head to the East Coast Builders Conference. She will speak twice at the conference at Music City Center in downtown Nashville on June 14. There will be lots of well-known industry speakers at the conference including Kelly Bosetti, Jimmy Diffee, Brian Flook and John Hunt. This conference gives builders, marketers and salespeople the perfect opportunity to stay up-to-date on the latest product innovation and education. Morgan is scheduled for two speaking engagements, Gauging the Generations with John Hunt and Social Media Marketing for Your Business.
On Thursday, June 14 from 9:15 to 10:15 a.m. in Room 2 of the Music City Center, Morgan will take a deep dive into demographics, buying patterns and consumer preferences as she and John Hunt, Principal of ViaSearch and MarketNsight, present Gauging the Generations: Millennials to Boomers. This seminar is designed to give builders a profound understanding of who is buying and why and where to reach them through marketing efforts. This entertaining and interactive presentation draws on 20 years of ViaSearch data on buyer profiles, media rating and buyer preferences. This seminar is perfect for sales and marketing professionals, land planners, land buyers, bankers, CEOs, CFOs and others involved in decisions related to land, development, product and marketing.
On the same day, Morgan will speak about her new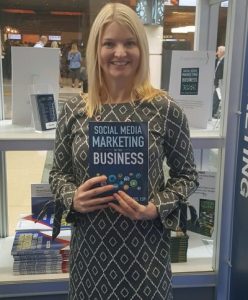 book, Social Media Marketing for Your Business in Room 3 from 3:30 to 4:30 p.m. This is Morgan's fourth book on social media and it takes a different approach to take a deeper look into the "why" of social media. During this presentation, attendees will learn how social media fits into their big picture marketing strategy and better yet, how to make big-picture marketing fun!
Morgan's new book features a checklist at the end of every chapter to help companies evaluate their social media sites. It's a self-survey to see where your business ranks in today's social media world. If you want to have this checklist handy during the presentation, you can purchase Social Media Marketing for Your Business on www.builderbooks.com or on Amazon.
You don't want to miss these informative and lively presentations presented by Carol Morgan, MIRM, CAPS, CSP and John Hunt, founder and principal of ViaSearch and MarketNsight.
Also, being a huge foodie, Carol would love to try some new (to her) restaurants.  Let her know if you are up for hot chicken at Prince's Hot Chicken Shack, a meat and three at Arnold's Country Kitchen, biscuits and gravy at Loveless Cafe or a bushwacker at Edley's!
Additionally, Carol is available to speak to associations, chambers of commerce or other business groups. Contact her at 770-383-3360 or via the Contact Us on this site.