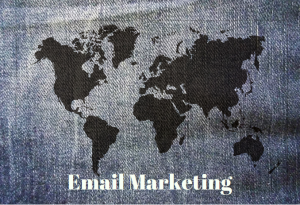 Email marketing is one of the most effective ways to reach and engage a broad audience specific to your company. Email is a big part of everyone's lives – professionals, individuals and consumers alike. According to Radicati Group, more than 3.7 billion people in the world (approximately half of the worldwide population) used email in 2017. By the end of 2021, the number of worldwide email users is expected to be more than 4.1 billion. Studies also show that 61 percent of email users check and send emails daily. According to Emailmonday.com, statistics show that desktop emails represent 17 percent of all email opens, webmail is 36 percent and mobile is a whopping 47 percent (and growing).
With statistics like these, it is hard to dispute that email marketing is an important piece of your marketing strategy! Email marketing allows businesses to improve their reach and visibility tremendously. Competitors are using it, so your business needs to not only keep up with email trends but also stay ahead or even create them. Below is a list of reasons why every business should add email marketing into their marketing strategy.
It's cost-effective. When you get down to the basics, one determining factor will always remain the same – how much will this cost? Email marketing is one of the most cost-effective digital marketing strategies that can be used to reach large, relevant audiences.
You can see the results. There is no better selling point than being able to actually see where your money is going. Email marketing metrics are easy to track and measure over time. Analytics for email marketing can be reviewed by the email client itself – MailChimp, Constant Contact or other email marketing program. Analyzing this data shows which users opened your emails (and how many times) and if there were any link clicks. This data can also be used to determine appropriate follow-up or retargeting. The email client even shows how many people unsubscribed or reported the email as spam. If your email piece links to your website (hint – it should), your Google Analytics or other website analytics will show how many people clicked through to the website and how long they remained on the site.
Email automation. Automation is typically used for customer touch points that create engagement over time. For example, we created an autoresponder system for Denim Marketing that sends a series of automated emails after a new subscriber is added to our email marketing list via the sign-up form on this website. When creating a series of autoresponders, keep evergreen content in mind. The last thing you want is your content to go out of date. Promote your business process, team, products, services, dedication to a favorite nonprofit or other content that won't be out of style next week. There are lots of applications for automated emails including drip training campaigns. Denim recently created a drip email campaign for a client to train new home sales agents about all of the benefits of their energy efficient program for new homes.
Personalized content. Your subject line is the most important part of your email. A 2017 study published by Hubspot shows that 47 percent of email recipients decide whether or not to open an email based on the subject line alone. Rather than just serving the same subject line, cater it to individual preferences. This personalization improves both your open and click-through rates, as well as your overall conversion rate. Segmentation, the process of dividing your subscriber list into groups based on common characteristics, is another effective way to provide more personalization.
Increase interaction. Email marketing can contain different types of interactive content such as social media buttons, embedded video content, carousels and more. The more integration included in your email marketing campaigns, the more interaction your target market will have
Typically, there are three types of email campaigns that companies use: promotional, newsletters and autoresponders. The goal of promotional emails is to attract the attention of prospective customers with a timely offer or incentive. These emails can be sent as frequently as needed or warranted. Think about how often you get emails from Kohls or other retailers. Although that one sale might not pertain to you, the opt-out rate is low for these because the new sale might be just what you are looking for! Recently, Denim worked with client Faber Builders to promote a winter home incentive. The email was sent to more than 2,200 people, and it had a 25.2% open rate with a 2.8% click rate.
Denim has also sent multiple eblasts on an as-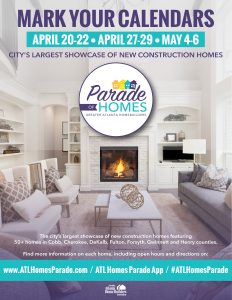 needed basis as news is available to keep consumers up-to-date on events and happenings. For example, when we launched our new website, we sent out an eblast informing people the site was live. The eblast received a 58.8% open rate with a 47.1% click rate!
Monthly newsletters keep current and future customers informed of specials and incentives, while also positioning your company as an expert. As authors for Atlanta Real Estate Form (AREF), we write articles for blogs and then pull the content into a MailChimp newsletter template via a special newsletter RSS feed. This process makes it easy to keep our daily newsletter full of timely, new content. Staying in front of customers on a regular basis keeps your company top-of-mind and reminds buyers that your company is one to consider for future services.
Creating a series of autoresponders as a follow-up system or as a way to keep in touch with prospects until they buy a product or opt-out of receiving further emails is an effective email marketing strategy. The Denim Marketing autoresponder program that introduces people to our company and services through a series of nine emails has an average 51.8% open rate with a 2.3% click rate. Constant Contact and MailChimp offer industry standard open rates to give you a sense of how your email results will compare with others in your industry.
At Denim, we can help you reach your target market through email marketing. For more information on how we can use email and a variety of marketing tactics, visit denimmarketing.com.