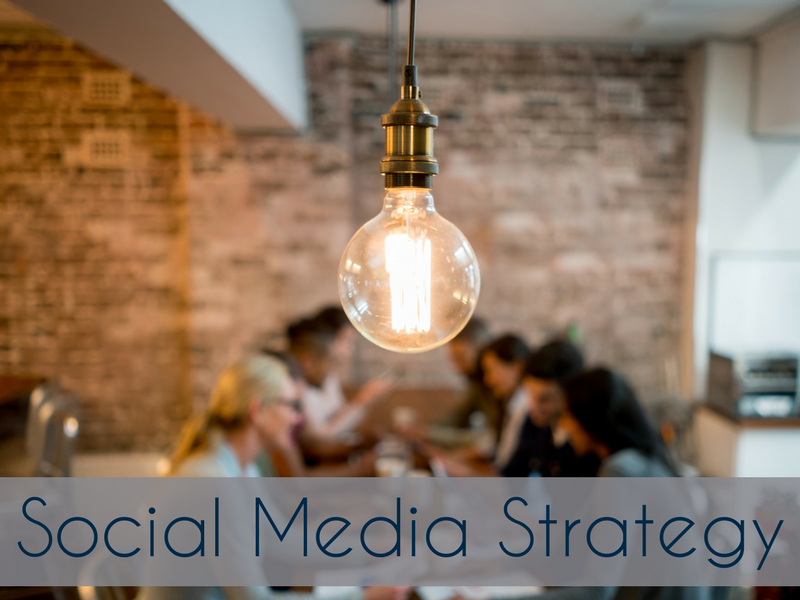 Thinking about expanding your reach on social media to connect with new audiences? Before launching new accounts and creating a bunch of new content, it's important to think about a few things. Not all social media platforms are created equally! Some yield better results than others, and there will be different results from putting the same content on all of them and following all the same accounts. There is more that goes into social media for businesses than posting pictures with clever captions. Below, we offer a few tips for social media strategy, whether you are looking to get started or expand current efforts.
First of all, the starting point is important. We recommend Facebook. Our president and founder, Carol Morgan, likes to say, "There are two billion reasons for businesses to be on Facebook." And, it's true, it is the most popular platform for individuals and the most-used platform for businesses. Additionally, Facebook owns several other key social media platforms such as Instagram. Facebook is poised to expose business brands and content to users and target audiences. The platform allows for many types of content, and this enables businesses to get their messages across through graphics, videos, photos, blog posts and other types of messaging.
Businesses can also create advertising campaigns on Facebook, which brings even more eyes to their ads, posts and pages. Pay-to-play as part of Facebook advertising is becoming more important as the platform continues to change its algorithm. This is another reason Facebook is the most complicated platform, even if it tends to yield solid results. For this reason, we also recommend mastering one platform before moving on to others. Facebook has so many ins and outs to learn, from content to algorithms to advertising and more, that, when used properly, can generate a loyal following from potential customers and show an excellent return on investment.
Once Facebook has been mastered and a business has a good following, it may be time to move on to another platform. However, don't add all of them at once. As with Facebook, it is wise to learn to master each platform one by one.
When a business decides to add a new platform to the strategy, how does it decide which one? The answer is to look at what type of content it produces the best and the most. For companies that have great photos or short videos of products and services, consider one of the visually-focused sites such as Instagram or Pinterest. If a business flourishes through B2B connections, then LinkedIn may be the way to go. If services and specialties can be best advertised in short, catchy and fun snippets, then Twitter might be the ideal platform.
The best way to figure out all of this; however, is to work with marketing experts and incorporate social media into the overall marketing strategy. The social media experts at Denim Marketing have proven results. We can work to target intended audiences of brands and businesses of all types using these platforms. Let Denim Marketing bring a whole new level of marketing success to your company. Want to know more about what we can do for your business' social media strategy? Contact us by calling 770-383-3360 or by visiting www.DenimMarketing.com.