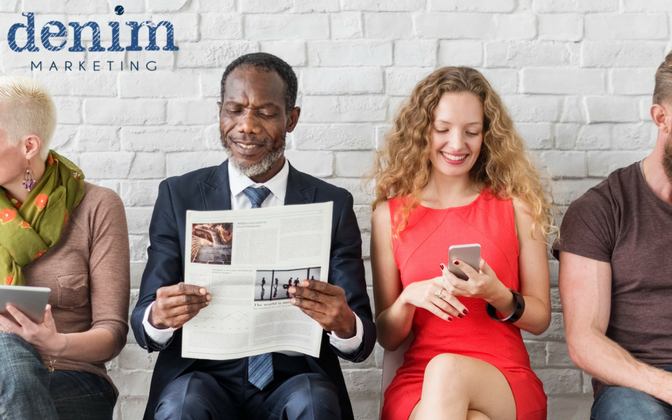 Public relations plays a key role in an effective marketing strategy. It creates awareness for a company's image and the products and services it offers while at the same time improving branding and driving traffic to the company website. The Denim Marketing team treats public relations as part of the foundation of your marketing program. We understand the importance of a strong public relations strategy and how to successfully deliver it to achieve top media placements.
Essentially, public relations – more specifically media relations – encourages goodwill and open communication between brands and reporters, creating strong relationships and resulting in coverage by the media which is seen as third-party endorsements by consumers. A company that incorporates public relations into its marketing strategy will be more profitable through that stream of communication and strength in media relationships.
Strong media relationships are the backbone of effective public relationships – blindly eblasting news releases to reporters does not work! News reporters and publishers are less likely to share content from a source they have not formed a professional relationship with. Why should they help you? How do they know you are a reliable source of information? Take the time to get to know them. Meet them for coffee or lunch, call them and ask how you can help, make yourself an indispensable source of expert information on a particular subject.
Many businesses recognize this challenge and engage a traditional public relations agency that has already secured long-standing media relationships to score stories in print and online media, such as Denim Marketing. Our ability to identify stories and tell them to the media in a compelling way is not as easy you think, and pssst, hate to tell you but not every story should be told through a press release! Some stories are better suited for other forms of communication such as social media, a blog or even an eblast, and the best stories should be pitched one-on-one to reporters as exclusive features and won't require a press release for securing coverage.
Speaking of pitching one-on-one, do you know which reporters only report breaking news versus everyday news, or the best day of the week to call a specific reporter at the local paper (hint, it's not Friday or first thing on Monday)?
The Denim Marketing team has experience in producing press releases, media advisories, blogs and web copy, and content for digital advertising. Just recently, Account Manager Mandy Holm scored impressive placements for client The Providence Group of Georgia. The top Atlanta home builder announced a new community coming soon to Alpharetta, Rowes Downtown. Because of healthy media relations, the news was live on BuilderOnline.com, Metro Atlanta CEO and COMMUNITIES Magazine Online within 12 hours of the original news pitch.
"We have a 30-year track record of successfully telling our client's stories to their target audiences through media relations," Denim Marketing President Carol Morgan said. "We'd love to tell your stories, too! Find out what our award-winning strategies can do to increase awareness about your company and send buyers to your door."
From posting stories online through digital public relations to scoring traditional print stories, Denim Marketing can successfully connect your brand with your target audience. To learn more about incorporating public relations tactics, tools and strategies into an effective marketing plan for your company, contact Denim Marketing at 770-383-3360 or click here.