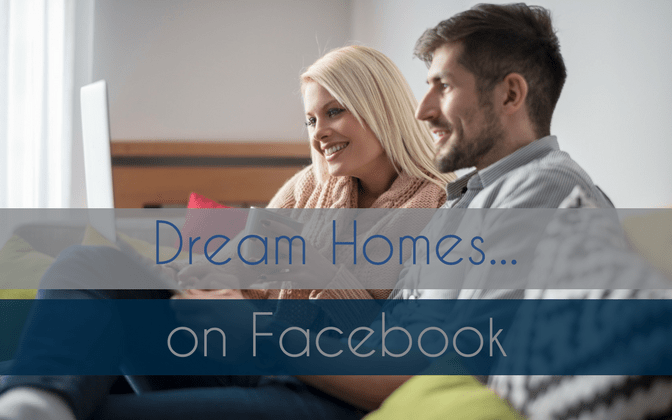 Realtors and home buyers alike know that Zillow, Realtor.com, Trulia and more are THE places to go when looking for their dream home or sharing listings. But those sites are about to face some stiff competition from Alexa.com's third most-visited website in the United States — Facebook.
The social media giant recently announced that it plans to expand the real estate section of the Marketplace feature, which was originally introduced to compete with Craigslist, e-Bay, Amazon and more e-commerce sites. The new feature, which will be gradually introduced, is likely to succeed, considering that the site has 2.07 billion active monthly users and that the Facebook marketing platform is probably the most progressive platform available today.
Facebook users can already customize their searches by number of bedrooms and bathrooms, price points, locations, types of rentals, square footage, the increasingly important pet-friendliness factor and other commonly searched features. This will, no doubt, make it easier for home builders and Realtors to attract buyers by using Facebook's targeting options in advertising.
If you have not tried Facebook advertising, contact us at Denim Marketing. We'd love to help! There are lots of options for how to use Facebook for advertising from sponsored posts, website clicks, event promotions, click to call, to leads and much, much more. In fact, you can target "people likely to move" on Facebook. What a great way to reach out to your prospects!
Through partnerships with Apartment List and Zumper, Facebook is already pushing full steam ahead into the rental listings world. This is good news for homeowners and builders who don't use third parties to sell on the platform, since it is usually free to post listings in Marketplace. However, once the new features are introduced, builders who use Realtors to sell their homes may end paying a third party fee.
Want to make your listing "pop" on Facebook? Consider adding video! Use Facebook Live to showcase your listing. Animoto or iMovie can help turn your photos into a video that prospects will interact with. Or, you could always shoot real video or drone video to show what your listing has to offer. Want to beat the Facebook algorithm? Well, don't put a link to your listing in the actual post. Put the link in the comments instead.
At Denim Marketing, we're fans of Facebook and we believe home builders' efforts on the site are a crucial tactic for their marketing strategies. Facebook is already the place to be if you want to reach your target audience and present yourself to them in a positive way, but this piece of the marketing puzzle is about to become even more important as Facebook expands to listings. For more information on how you can maximize your Facebook marketing, call Denim Marketing at 770-383-3360 or Contact Us!